31 Nights of Halloween Movies: Prepare for 'Apostle,' Watch 'Blood on Satan's Claw'
31 Nights of Halloween #10
Horror movies aren't just for Halloween. This October, horror fans across the country are challenging themselves to watch one horror movie a day. So we'll be bringing you our favorites, all month, one horror movie a night.
In folk horror, the danger isn't only a monster, demon or ghost, but a mood that seems to burst up from the land and its people. The old ways reemerge, as a community discovers the paganism and occultism buried beneath a thin layer of modernity. Appropriate then that this eeriest of horror subgenres was invented by the British, themselves a supposedly civilized people whose lives are built atop millennia-old druidic tradition, ancient barrows, plinths, dolmens and standing stones. It is the horror of Stonehenge and Avebury —the certainty that there were once stranger ways to be human than we can comprehend.
Folk horror is largely considered to have begun with 1968's Witchfinder General (though similar themes appear in earlier movies, like Plague of the Zombies), in which witch-hunter Matthew Hopkins (Vincent Price) rides roughshod over the countryside, torturing from village to village, thanks to the chaos of the ongoing English Civil War.
The latest in folk horror is Gareth Evans' Apostle, premiering on Netflix Friday, Oct. 12. For Apostle, Evans returned to his Welsh homeland after years directing Indonesian action movies, including The Raid and The Raid 2. In Apostle, Thomas Richardson (Dan Stevens) searches for his kidnapped sister on a remote, cult-controlled island, where Prophet Malcolm (Michael Sheen) and his followers have unleashed dark forces, both from nature and from inside themselves.
The pinnacle of the genre is widely considered to be 1973's The Wicker Man, which blended ancient pagan occultism with 60s Age of Aquarius vibes to create the ultimate act of terror against the Christian consensus of Western civilization.
But if I have to pick just one movie for 31 Nights of Halloween to serve as a crash course for Apostle's folk horror, it's got to be...
Blood on Satan's Claw
Directed by Piers Haggard, credited with coining the term "folk horror" in a 2004 interview with Fangoria magazine, 1971's Blood on Satan's Claw begins with a plowman uncovering a strange skull in his field. It disappears. The 18th-century village is soon infected with a new spirit, as people abandon the church and the local children congregate in the forest for mysterious rituals.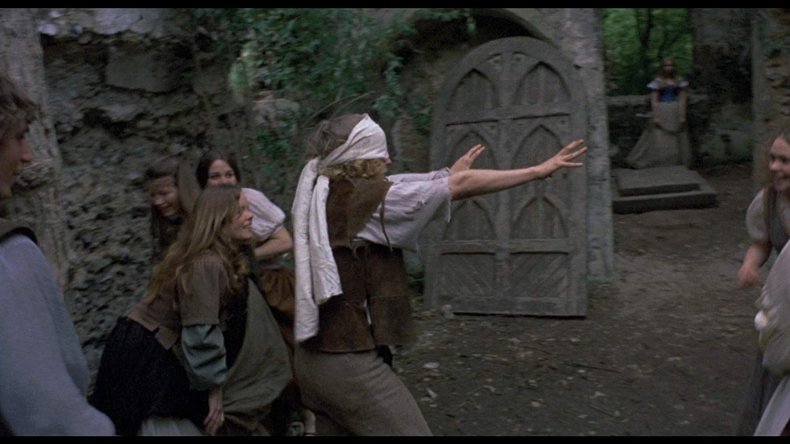 As in 2015's The Witch, Blood on Satan's Claw models the strange fears of a much earlier era as much as it does our own. People freak out about strange patches of fur on their skin, trying to hide evidence that they're suffering from demonic infestation. Unlike most horror movies dealing with demons and other Christian trappings, solutions are not found in faith and crucifixes, but in researching the threat and denying it mystic power.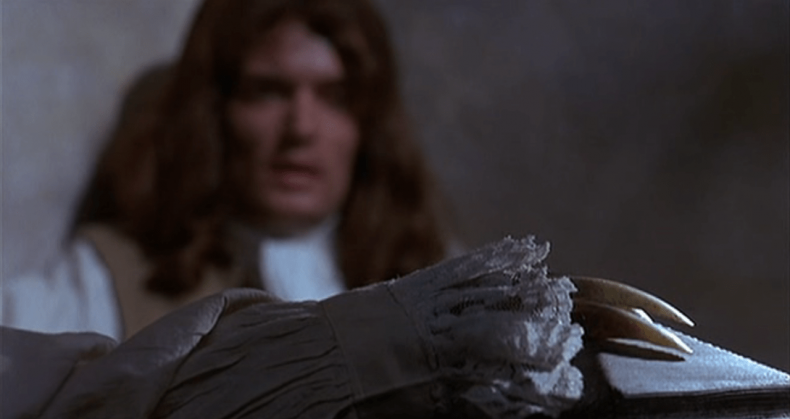 But even if the local judge (Patrick Wymark) is determined to stamp out old superstitions, there's no getting around the dizzying occult aura of this film. Watching Blood on Satan's Claw feels like participating in a pagan ritual, drawing you deeper into the enchanted forests of rural England. It is a chilling and strange movie and a Halloween must.
Blood on Satan's Claw is available for streaming on Amazon Prime.
Apostle premieres on Netflix Oct. 12.
Here's What We've Watched So Far: