33 Super-Long Books To Finally Read Now That You've Got No Other Excuse—and None of Them Are 'War and Peace'
There comes a time, dear reader, when the TV ceases to be bingeable, when the Blu-rays have all been watched, when all the surfaces are occupied by jigsaw puzzles or ambitious baked goods, and still your self-quarantine and social distancing goes on. But always there for you, gathering dust as you rewatch Grey's Anatomy, are the books.
Enough reading lists have come out of coronavirus isolation that the World Health Organization should probably start looking into whether they're some abstruse COVID-19 side effect. But for our purposes—not losing our minds as we rattle around an apartment with shrinking walls—so many of the recommendations just won't do. Albert Camus' The Plague and Gabriel García Márquez's Love in the Time of Cholera may be timeless pandemic classics, but the last thing I want to think about right now are germs.
Instead, this list sticks to those doorstops that you might already have sitting on your shelf; thick books for thick days. But while a lot of big books have become more known for their girth than actually read, like the original thick book cliché, Leo Tolstoy's War and Peace, or its millennial equivalent, David Foster Wallace's Infinite Jest, here's 33 super long books worth reading; not a one is under 500 pages long.
Old Fiction
Romance of the Three Kingdoms by Guanzhong Luo
2339 pages, 512 pages abridged
First published in print in 1522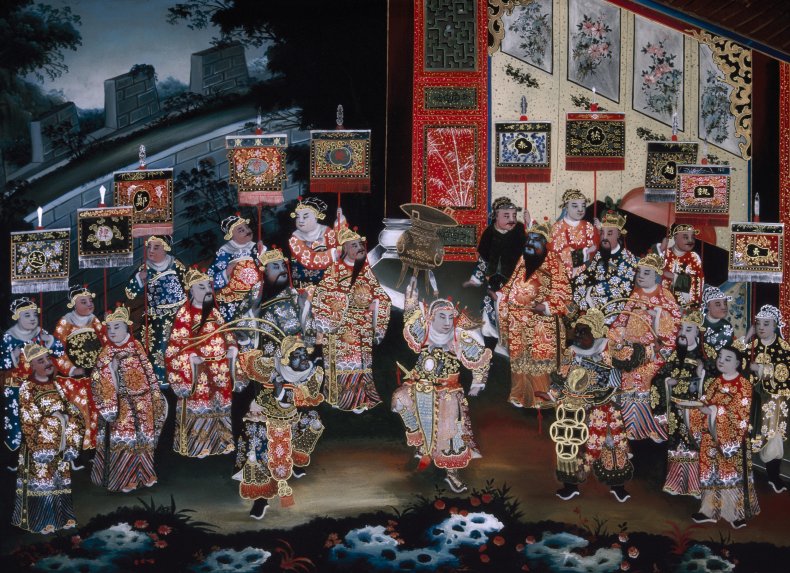 Sporting a density of characters and events that would make George R.R. Martin cower, the Romance of the Three Kingdoms is one of the most influential stories in Chinese literature, following nearly a thousand characters over nearly a hundred years. A combination of historical events and legendary heroes, Three Kingdoms follows the rise and fall of warlords, noble families and indomitable fighters, as three alliances of power fight to be the ones to reunite China after the collapse of the Han Dynasty. Romance of the Three Kingdoms totals around 800,000 words.
For English readers, it's worth seeking out the 1991 Moss Roberts translation (published as Three Kingdoms in both an abridged and three volume version) instead of the 1925 version by Charles Henry Brewitt-Taylor, even if the out-of-copyright version is freely available online.
Moby-Dick; or, The Whale by Herman Melville
577 pages
Published in 1851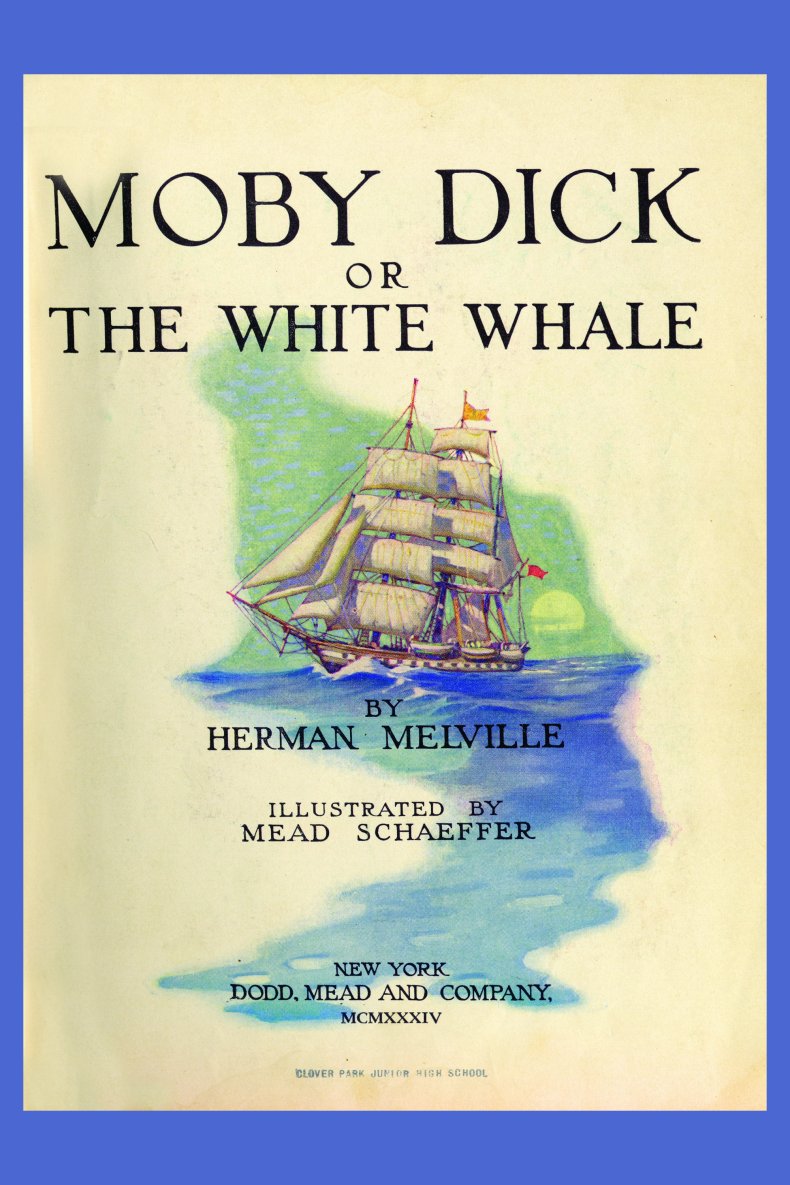 This is it: the greatest American novel ever written and ever to be written. Following Ishmael, Queequeg, Starbuck, Stubb, Flask, Tashtego, Fedallah as their Captain Ahab ignores their profit-seeking whaling to chase the White Whale, Moby-Dick uses a ripping adventure plot to become so much more. Moby-Dick combines a tactile and authentic portrayal of life aboard a whaling vessel with a metaphysical exploration of reality, prophecy, vengeance and meaning.
Don Quixote
by Miguel de Cervantes
940 pages
Published in 1605, with Part 2 following in 1615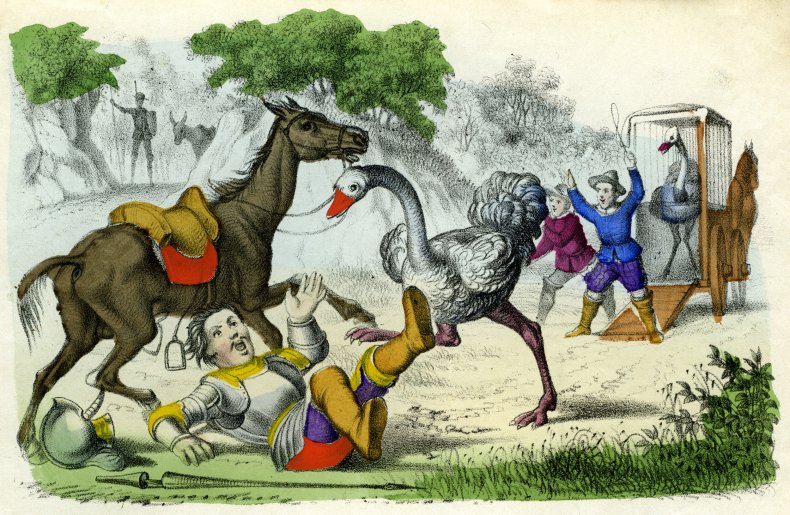 With its exalted status as the first modern novel, it's easy to imagine Don Quixote as fusty, when it's actually really fun and funny, with a slapstick sensibility that's pure Three Stooges. Don't pass up reading it just because you've seen Wishbone tilt at windmills and think you already know what Cervantes' classic is all about.
It's worth seeking out Edith Grossman's 2003 translation, which makes a more-than-400-year-old novel into a compulsive page-turner.
In Search of Lost Time by Marcel Proust
4,215 pages
Published between 1913 and 1927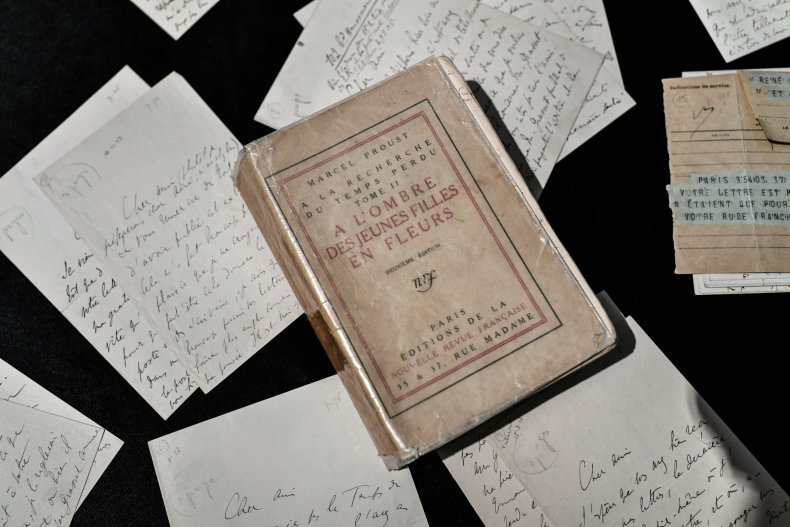 Spread over seven volumes and more than a million and a quarter words, Proust's À la recherche du temps perdu may be one of the most important works of the 20th century, but for readers it's more often viewed as a staggering project. If there's ever been a time to take it on—to finally experience, rather than shelve, Proust—it's now. The first volume, Swann's Way, includes some of the most famous examples of Proust's exploration of memory, including that incident with a madeleine.
Modern Fiction
Barkskins by Annie Proulx
736 pages
Published in 2017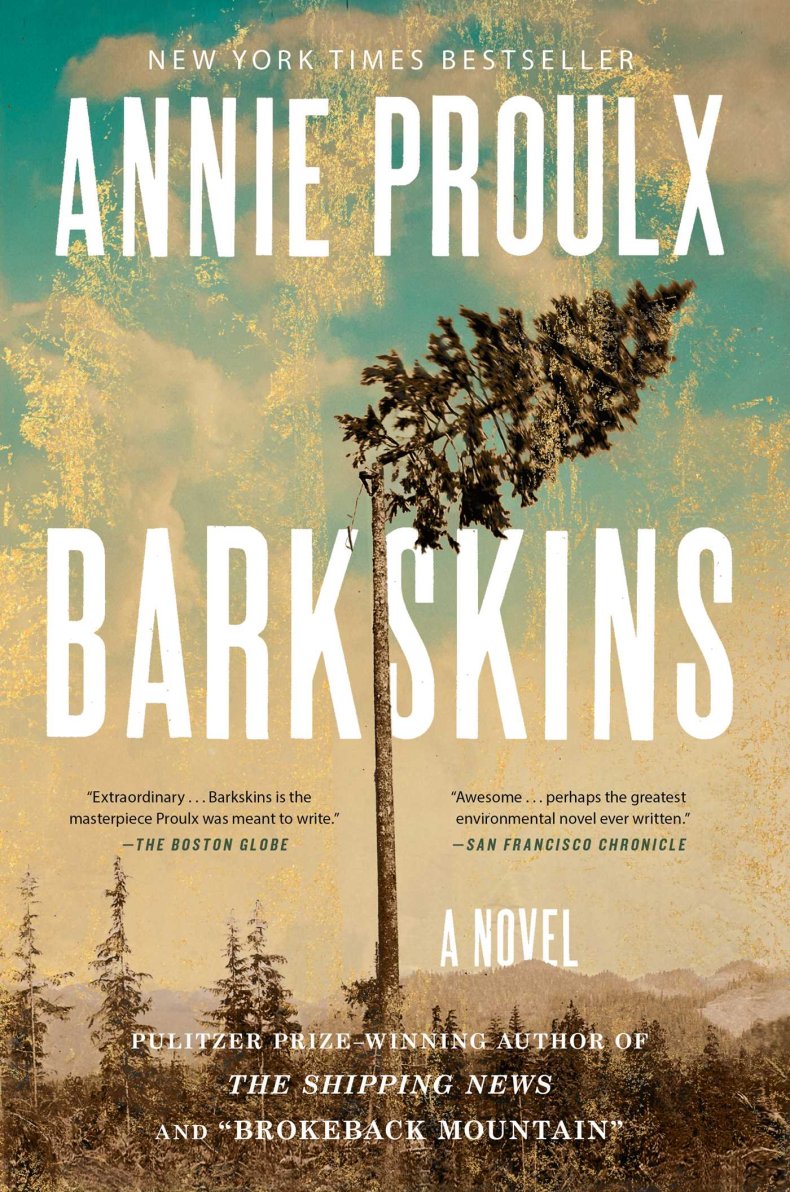 A 300 year epic of deforestation and environmental ruin, Barkskins is the perfect book to remind you of that other slow motion planetary disaster. Beginning with French indentured servants, forced to clear the land in the "New France" of 17th century America, Barkskinsfollows their descendants around the world over the subsequent centuries, as efficient methods emerge to destroy more and more of our forests.
The Golden Notebook by Doris Lessing
593 pages
Published in 1962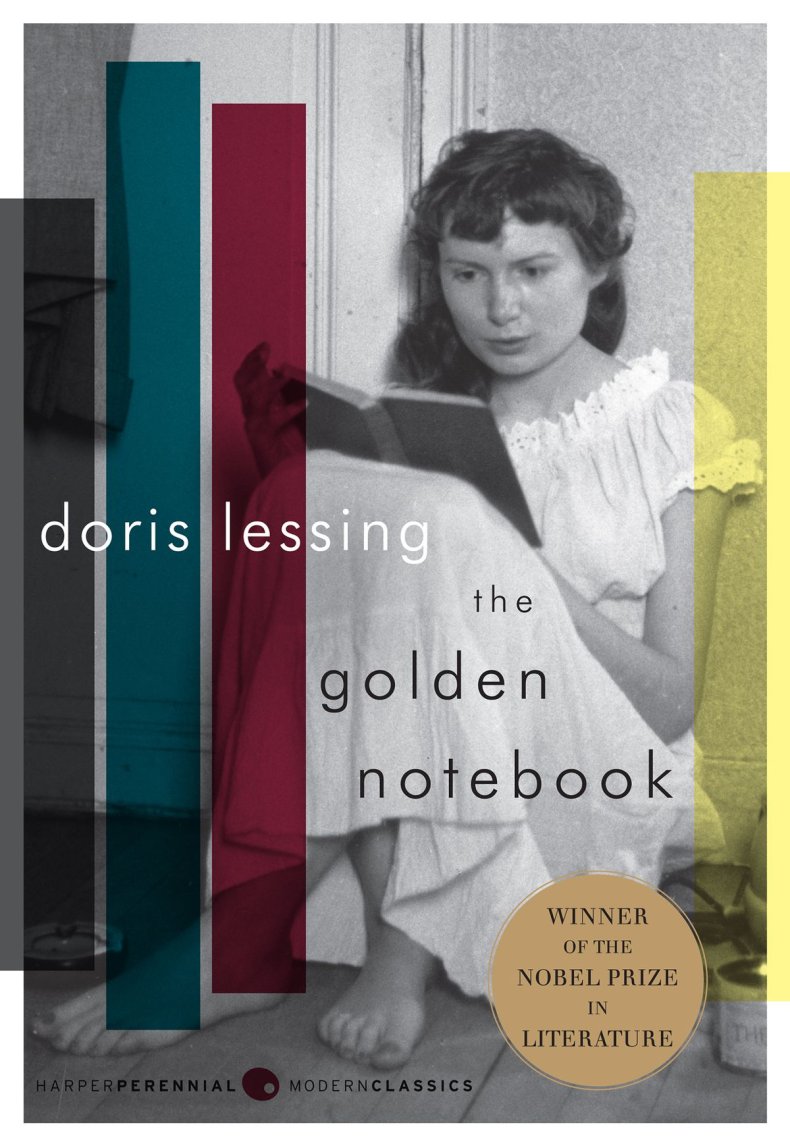 The titular notebook is created throughout the British-Zimbabwean Lessing's 1962 novel, as writer Anna Wulf tries to reconcile her various journals—of Africa, of her romantic life, of her Communist Party activism—into a synthesis that can hold together her fractured sense of self and crumbling London life. While it became most famous as a feminist novel and guiding light to the nascent women's liberation movement, its combination of profound psychological insight and sprawling, experimental structure makes The Golden Notebook both thought-provoking and endlessly fascinating for any reader.
For those more inclined to science fiction, there's also Lessing's Canopus in Argos: Archives, which builds out an entire extraterrestrial history of Earth and realms beyond, over five books and thousands of pages.
The Historian by Elizabeth Kostova
909 pages
Published in 2005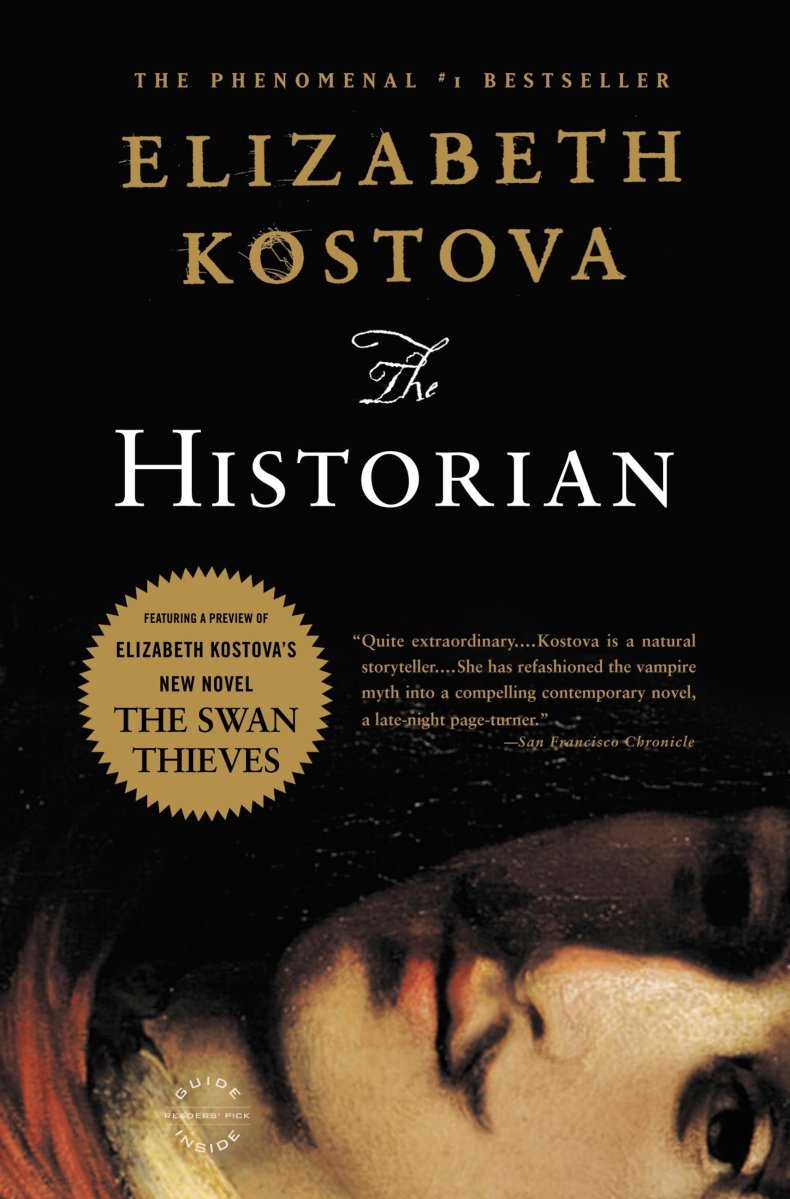 There are some truly gargantuan gothic novels out there, but it's hard to recommend readers subject themselves to books that are more historical curios than page-turners, like Ann Radcliffe's 704 page The Mysteries of Udolpho (more famous for appearing in a Jane Austen's Northanger Abbey than for its own merits), or the influential but rambling 667,000 word serial novel Varney the Vampire. Instead, check out Kostova's debut novel The Historian, which blends Count Dracula legend and Vlad Tepes fact for a modern take on a Gothic thriller.
The Goldfinch by Donna Tartt
775 pages
Published in 2013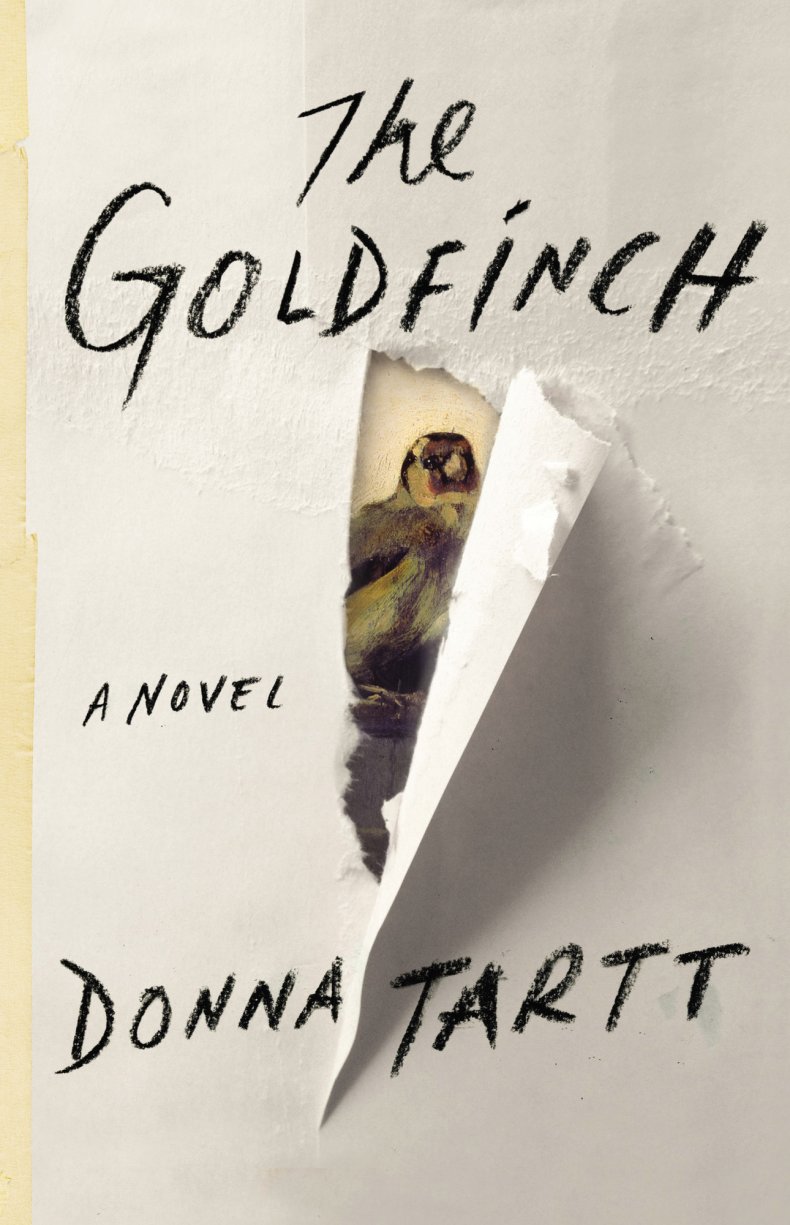 Winner of the 2014 Pulitzer Prize for Fiction, The Goldfinch is about a man who has kept with him a painting by a Rembrandt protege ever since the day his mother was killed in an art museum explosion. Told in the first person and combining a thriller plot with sumptuous sensory detail, The Goldfinch combines beauty and excitement (unlike its panned 2019 movie adaptation).
Tartt's breakout novel, The Secret History and its 576 pages, is also recommended.
The Last Samurai by Helen DeWitt
548 pages
Published in 2000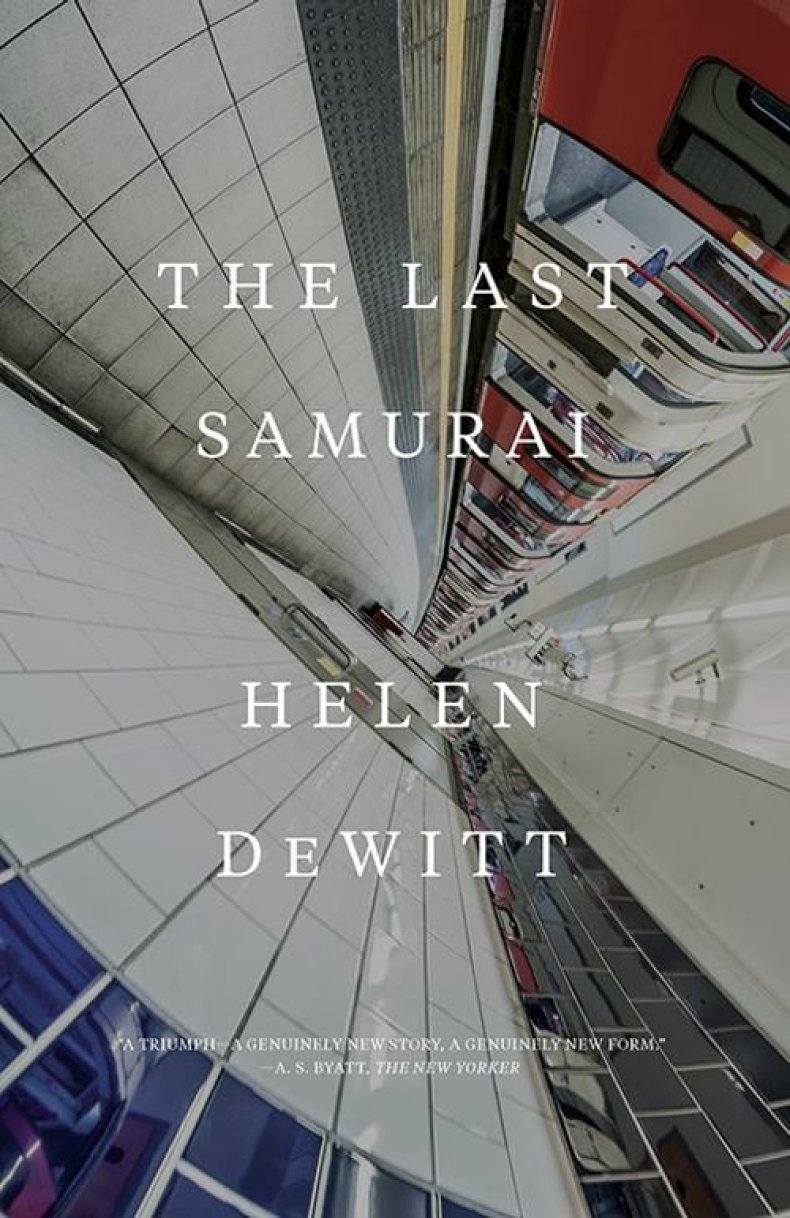 There are a lot of books out there jockeying to be seen as modern classics, but The Last Samurai may be one of the most underappreciated nominees. While it sold well and got rave reviews upon release in 2000, the novel quickly fell out of print, buried under legal problems and eclipsed in search engines by Tom Cruise's 2003 movie of the same title. But now The Last Samurai is available once more. DeWitt's first novel follows the child prodigy Ludo, as his mother tries to compensate for his lack of a father with the Akira Kurosawa classic men-on-a-mission movie Seven Samurai.
Wolf Hall trilogy by Hillary Mantel
672 pages
Published in 2009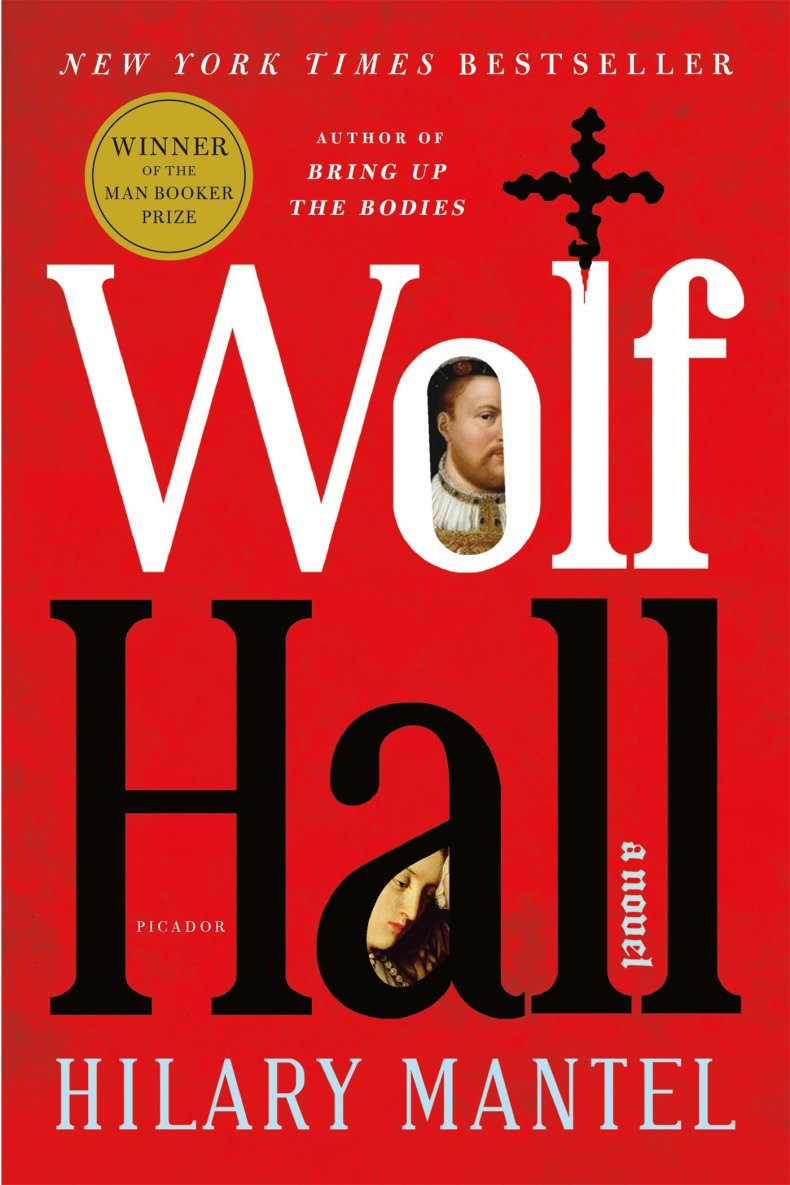 While typically portrayed as a villain (including in the excellent 1966 movie A Man for All Seasons), Mantel rewrites King Henry VIII's chief minister as a canny and hardworking man whose rise from poverty and working class comportment puts a target on his back amidst the intrigue and backstabbing of the royal court.
Sure, the first novel in this fictionalized retelling of the life of Thomas Cromwell may be "only" 672 pages, but add Bring Up the Bodies and The Mirror and the Light and you get more than 1,800 pages of some of the most fun and transporting historical fiction ever written. While published as a trilogy, Wolf Hall and its sequels read like a single story. Mantel told Time magazine that she wrote the ending of the entire trilogy—Cromwell's execution—shortly after beginning work on the first book.
Gravity's Rainbow by Thomas Pynchon
760 pages
Published in 1973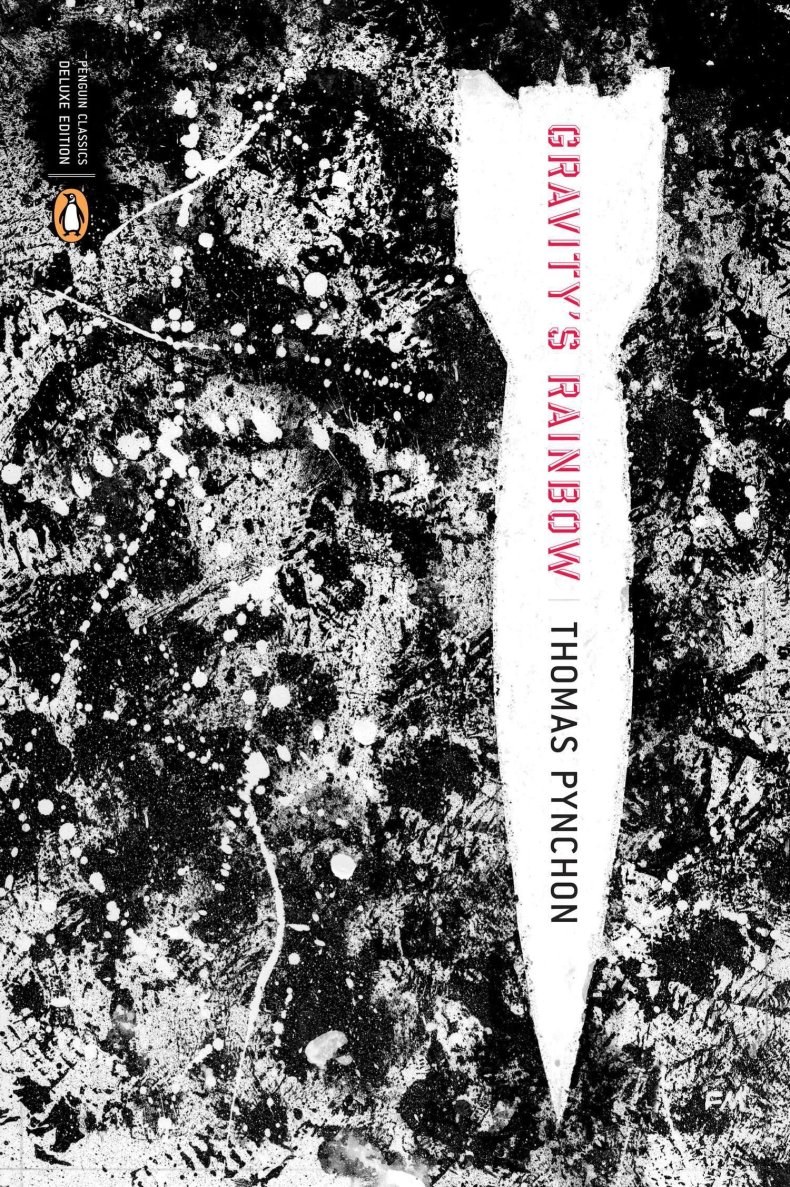 One of the problems with Gravity's Rainbow—probably Pynchon's most famous and among his least read books—is that the famously reclusive author has much shorter novels that capture the same signature combination of postmodern experimentation, shattered perspectives, complex conspiracies (and their resulting paranoias) and goofy character names. But while you may be able to get much the same experience from more snackable works like The Crying of Lot 49 and Inherent Vice, now's the perfect time to dive into the author's deepest well.
There's even longer Pynchon books out there too, if you've already experienced that screaming come across the sky: Against the Day is 1085 pages, while Mason & Dixon is 773 pages.
Science Fiction, Fantasy and Horror
The Compleat Dying Earth by Jack Vance
741 pages
Published between 1950 and 1984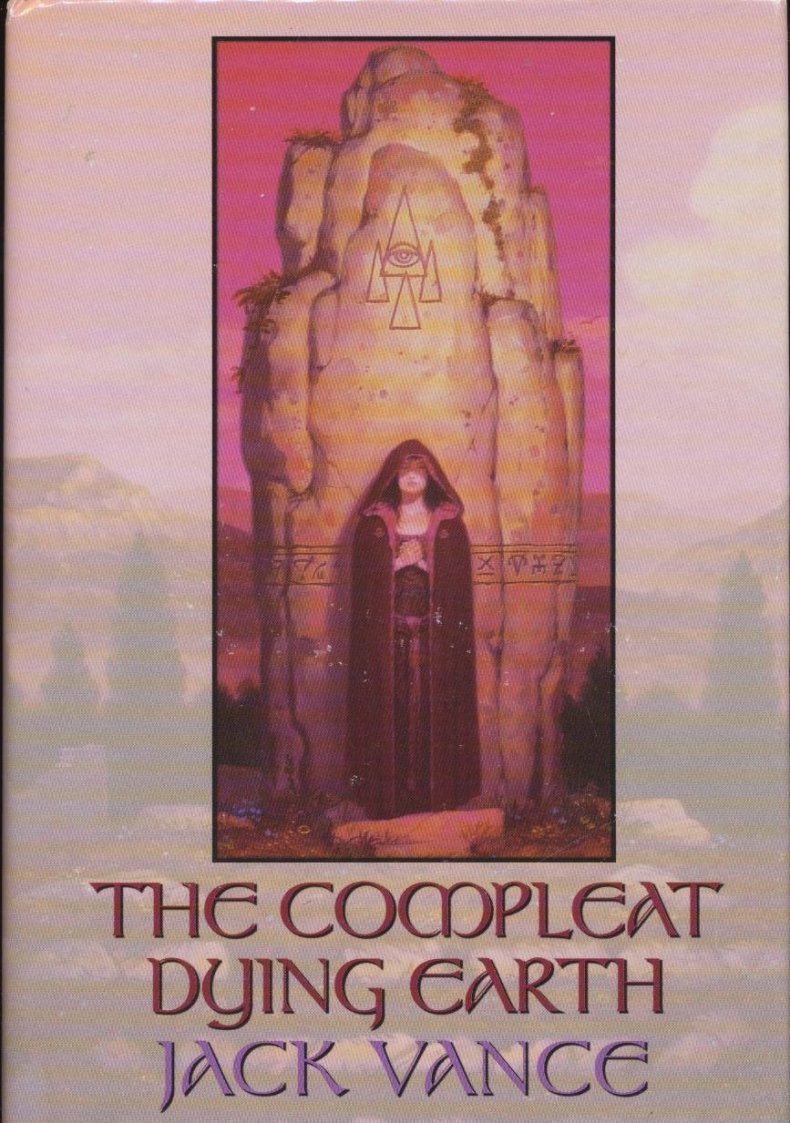 The omnibus collection of Vance's most enduring work of fantasy, The Compleat Dying Earth combines short stories and novels to form a surprisingly coherent portrait of a far future Earth, where magic has returned under the mellowing light of an exhausted sun. Like many science fiction novels from the Golden Age and New Wave of science fiction, much of the Dying Earth is composed from "fix-ups," which turn several pulp magazine short stories into a coherent whole. This gives the entire collection an episodic energy as it bounces from adventure to adventure.
For a denser, more complex "dying Earth" saga, check out Gene Wolf's tetralogy of science fantasy novels, The Book of the New Sun, which can be found in omnibus editions that stretch to nearly a thousand pages.
You Bright and Risen Angels by William T. Vollmann
704 pages
Published in 1987
Compared to his sprawling historical novel Europe Central or his seven-volume essay on violence, Rising Up and Rising Down, Vollmann's first novel, You Bright and Risen Angels, is downright puny. But that also makes it a good place to start with the prolific author. You Bright and Risen Angels follows a war between insects and humanity. Publisher's Weekly called it "an epic brew of technology, magic, politics, history and entomology," comparing Vollman's first novel to the work of Thomas Pynchon.
It by Stephen King
1,138 pages
Published in 1986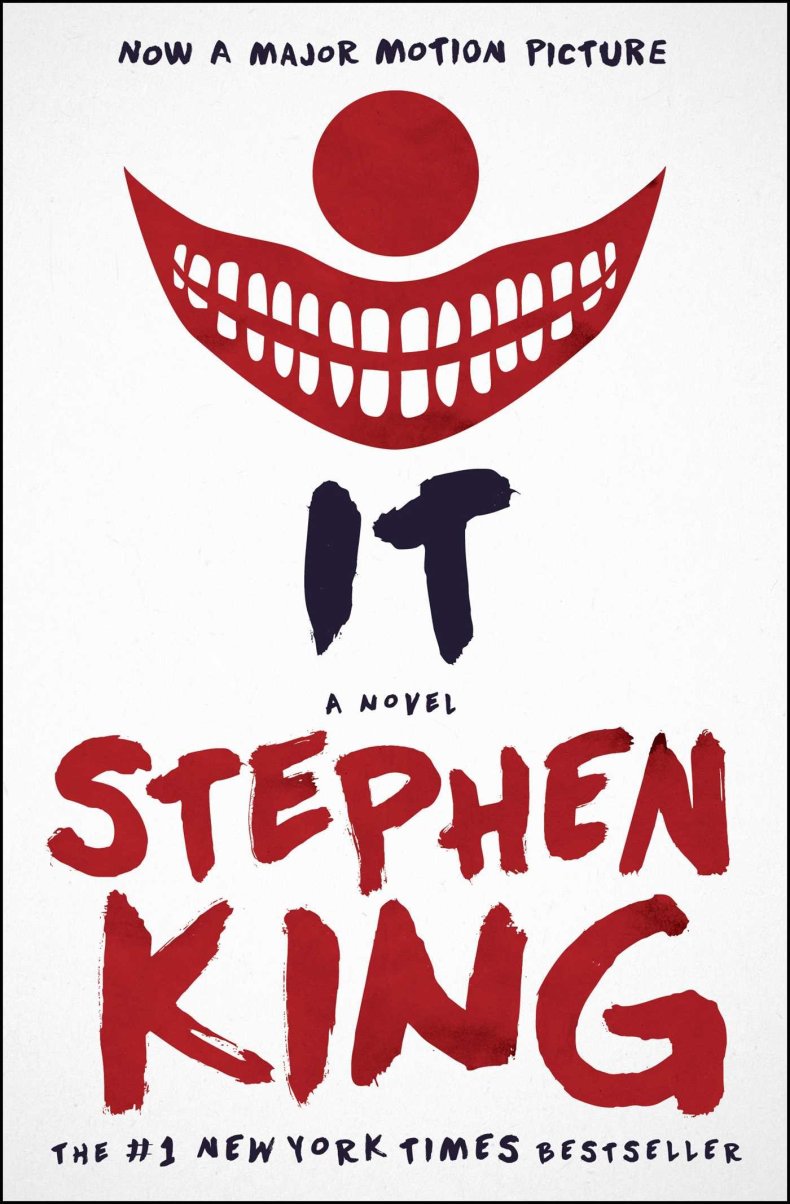 Sure, you could also read The Stand (which may be epic in scope, but is significantly shorter), but aren't you sick of plagues? While the blockbuster 2017 movie was reasonably faithful to King's novel, It is still very much worth reading, particularly since It Chapter Two stunk up the ending.
Ash: A Secret History by Mary Gentle
1120 pages
Published in 2000
So long it was split into four separate books when it was released in the United States, Gentle's fantasy alternate history follows a young woman in 15th century Europe who is guided in combat by a mysterious Voice against sentient "wild machines."
Three Californias by Kim Stanley Robinson
894 pages
Published in 1984, 1988 and 1990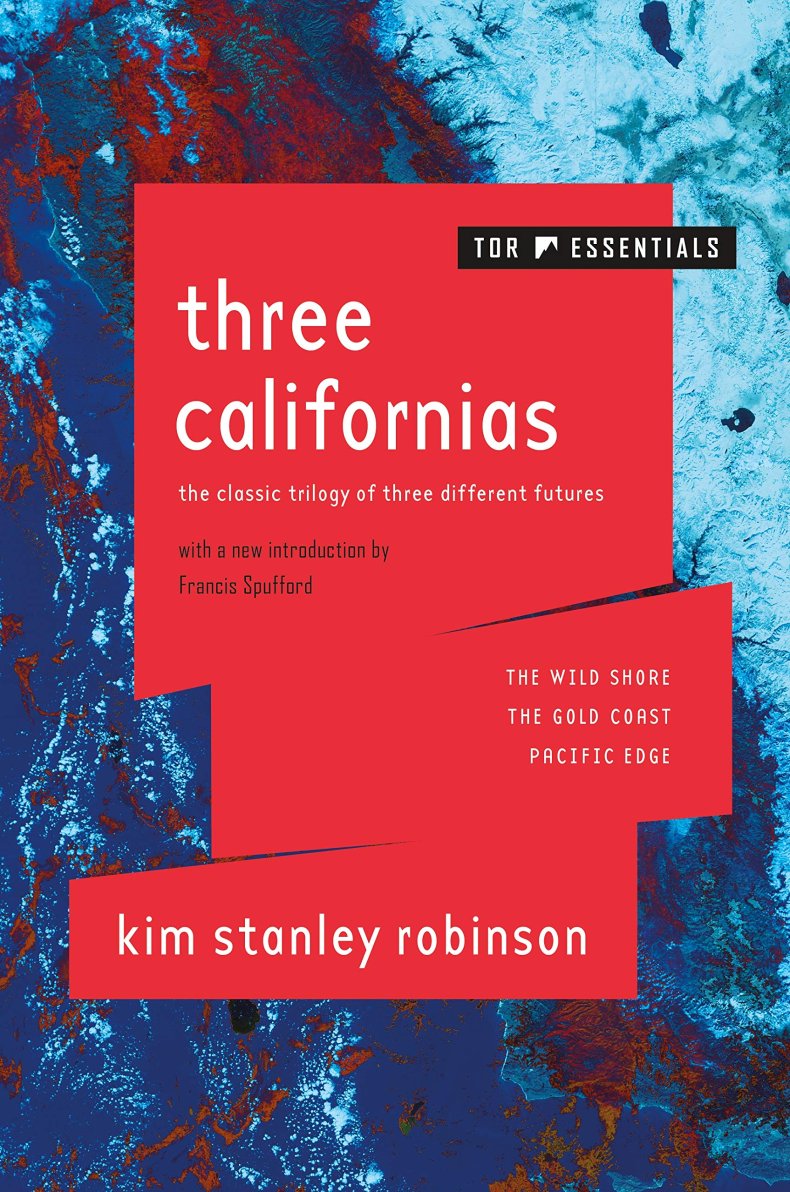 This year, sci-fi publisher Tor began releasing "Tor Essentials" to highlight blacklist classics that have largely fallen out of the public eye, which means we have Robinson's far-seeing early trilogy combined in one girthy book, just in time for COVID-19 isolation. Similar to his critically-acclaimed Mars trilogy (though less connected), the Three Californias trilogy charts a future history that is sometimes dire, but ultimately brings humanity to a better future. By the 2065 setting of the trilogy's third book, Pacific Edge, we've recovered from nuclear war and built an ecological utopia.
For another optimistic future, Robinson's 2012 novel 2312 is also worth seeking out.
Nonfiction
The Power Broker by Robert Caro
1,336 pages
Published in 1974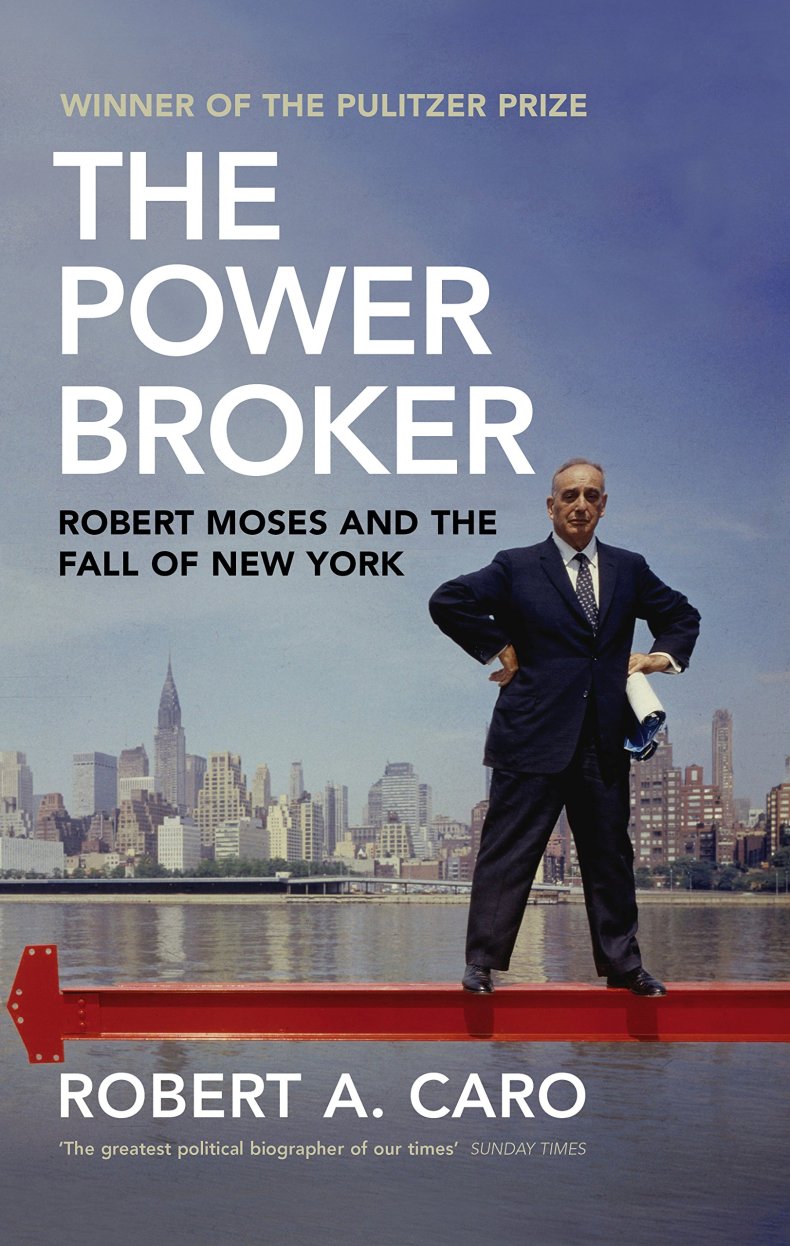 While the famed biographer is still working on his five volume biography of former president Lyndon Johnson, Caro's The Power Broker is complete in one tremendous book. While closely following the life of New York urban planner Robert Moses, The Power Broker is also about the emergence of modern New York City, as Moses tears down the old to build parks, bridges and highways.
The Anatomy of Melancholy by Robert Burton
1,392 pages
Published in 1621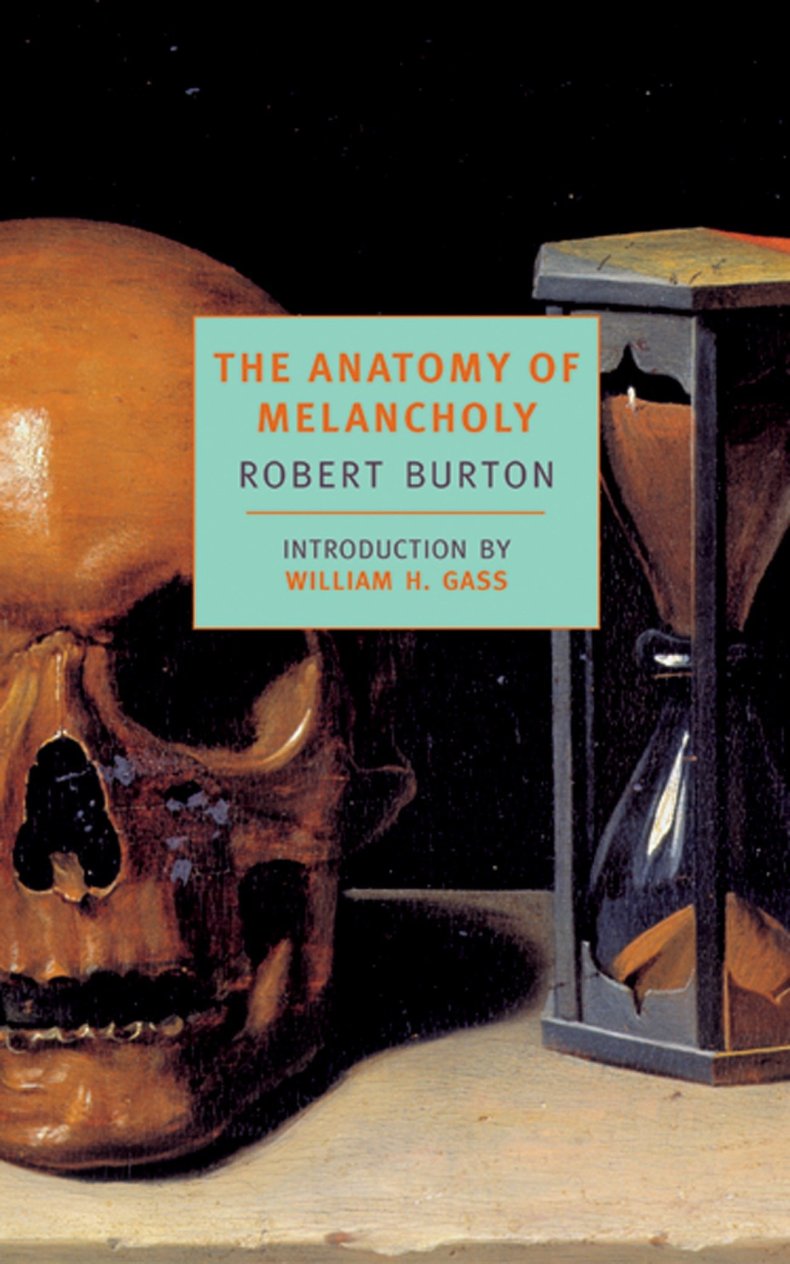 Written by an oft-depressed Oxford University scholar, The Anatomy of Melancholy is meant to be a study of melancholia, or depression, but sprawls into a hodgepodge of medical complaints, literary references, historical debates and aphorisms. While certainly possible, the scattershot Anatomy works less as a book to read through and more as a wild miscellany for when you want to take a break from one massive book by dipping into another. While the overall topic may be grim, Anatomy is wildly funny, interesting and readable, as Burton ping pongs from topic to topic and pits scholar against scholar.
There are many abridged and multi-volume versions, but our favorite is the brickish paperback released by New York Review Books.
A Wilderness of Error: The Trials of Jeffrey MacDonald by Errol Morris
520 pages
Published in 2012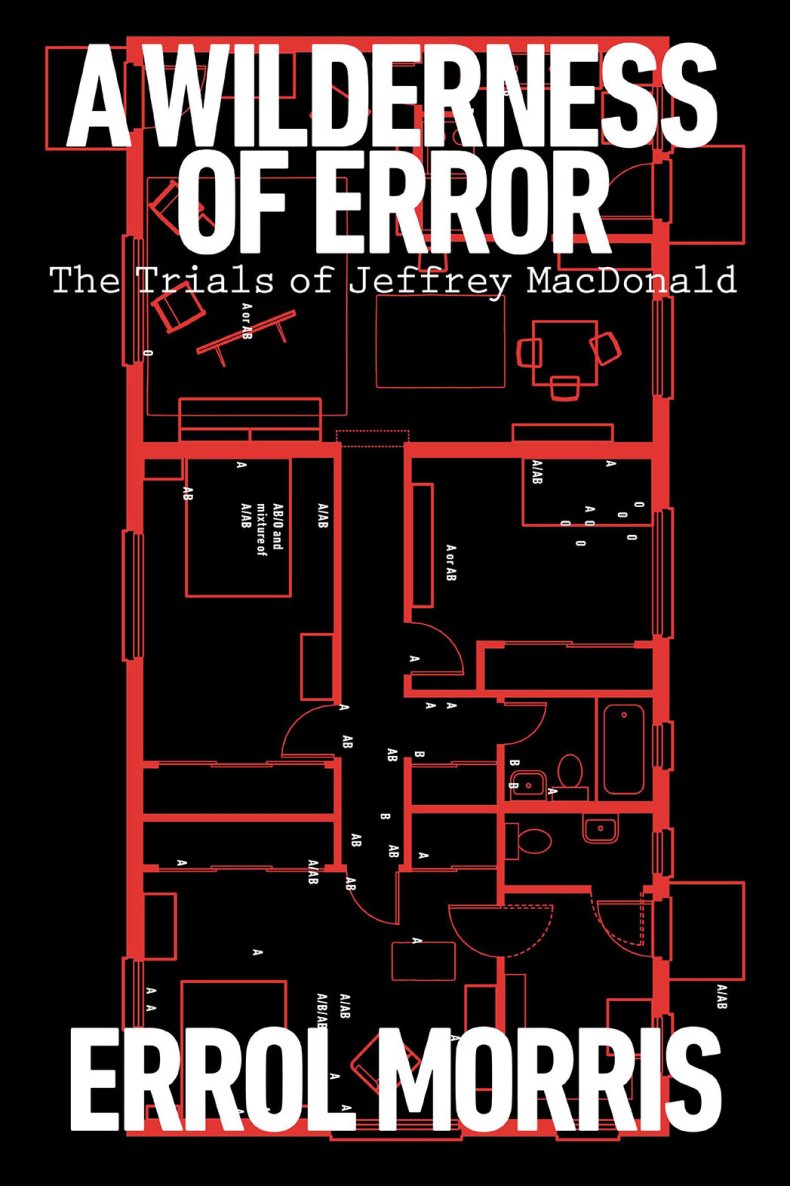 While only just cracking 500 pages by including its detailed notes section, it's worth bending the rules a little because this true crime book by the documentary director of The Thin Blue Line and Mr. Death is absolutely stuffed. You know those ten episode Netflix true crime series that spread a handful of facts over multiple episodes? This is nothing like those. Picking apart a famous murder case to reveal an almost certain miscarriage of justice, A Wilderness of Error is utterly engrossing and more satisfying than any true crime documentary streaming.
We have lots more lengthy books to recommend!
Bleak House by Charles Dickens (912 pages), You Shall Not Kill by Julia Navarro (1212 pages), Carrion Comfort by Dan Simmons (800 pages), Black Leopard, Red Wolf by Marlon James (640 pages), The Making of the Atomic Bomb by Richard Rhodes (886 pages), The Warmth of Other Suns by Isabel Wilkerson (622 pages), Middlemarch by George Eliot (848 pages).