33 Things In Your Attic that Could be Worth Real Money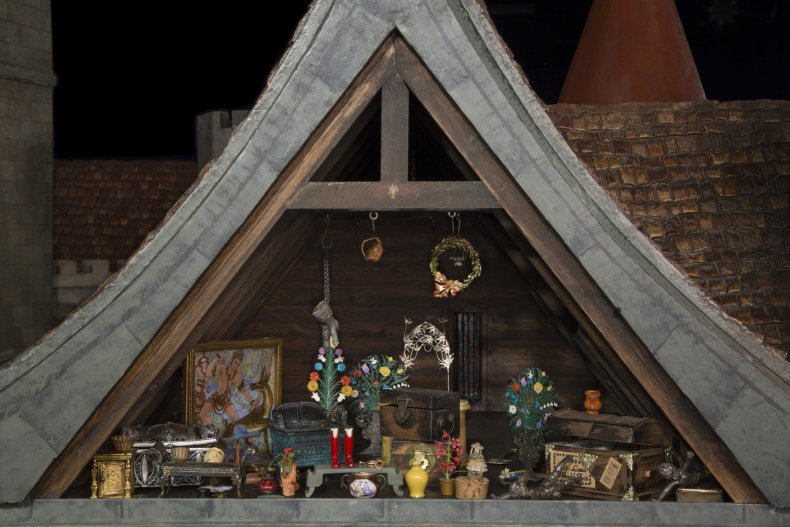 Odds are there's a treasure trove waiting to be unearthed inside your home. Hidden among the hand-me-downs, knick-knacks, old toys and discarded electronics gathering dust in your attic, garage, basement or closet are valuable items that might be worth hundreds, often even thousands, of dollars—if you can figure out how to identify them.
With a collector out there for almost any type of item, from your mom's old casserole dish to that Nintendo you haven't touched in 30 years, the trick lies in distinguishing what's truly worth the effort and time to resell and what's better off in the donation pile.
To help, Newsweek surveyed appraisers and antique experts to help you assess what's valuable and what's not and to get their advice about how to get top price.
First step: "Just pause for a minute and spend five minutes looking up online the thing you're thinking of throwing out," says Reyne Hirsch, a long-time appraiser on PBS' Antiques Roadshow. "You'll be surprised at how much you can sell on secondary markets and how much you can get."
The item's condition, its scarcity or unusualness, its connection to an iconic event or pop culture figure, and whether it's currently trendy all add to its value, says Jacquie Denny, co-founder of the estate sale and auction website EverythingButTheHouse.com. "What doesn't matter is how much you originally paid for it or how old it is," she adds.
Looking for a cheat sheet of what's selling well now? Here are 33 commonly-owned items that can put some extra money in your pocket—possibly a lot more.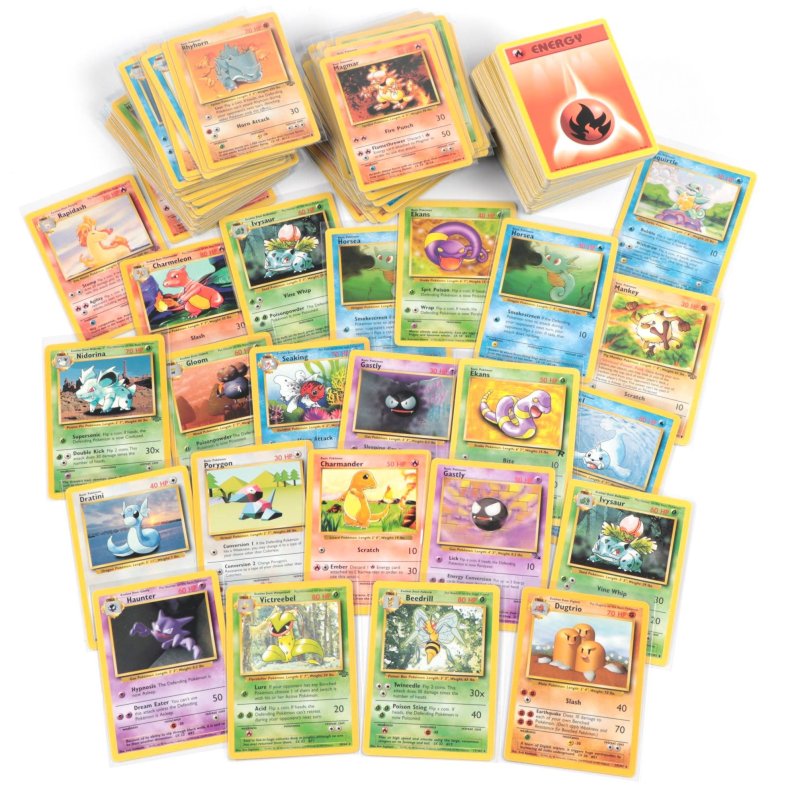 1. Pokemon Cards
Collectible cards are hot. EBay found that sales went up 142 percent in 2020 vs. 2019. Riding at the top of this surge is Pokemon. A renewed love for the mass-produced Japanese card game sent sales rising 574 percent last year alone. The top two Pokemon cards sold on eBay last year both featured the character Charzard and sold for six figures a piece. The 1999 Pokemon Base 1st Edition Holo Thick Stamp Shadowless Charizard sold for $350,100, while the 1999 Pokemon Base Set 1st Edition Shadowless Holo Charizard went for $295,300.
Don't have those two Charizards in your collection? Any other cards featuring the character or other popular favorites like Pikachu, MewTwo, and Blastoise from that first production run, which features a circle that says 1st edition, will fetch a pretty penny. Heritage Auctions sold a sealed box of 36 booster packs of these 1st edition Pokemon cards for $408,000 in January, about $48,000 more than a similar booster box went for just last year.
Not all first editions however will net such a premium, though they will still make more than you spent on them initially. A collection of cards that included the characters Gastly, Horsea, Charmander, Charmeleon, Porgygon, Magmar, Victreebel, Jynx and Tangela sold on EBTH for $325.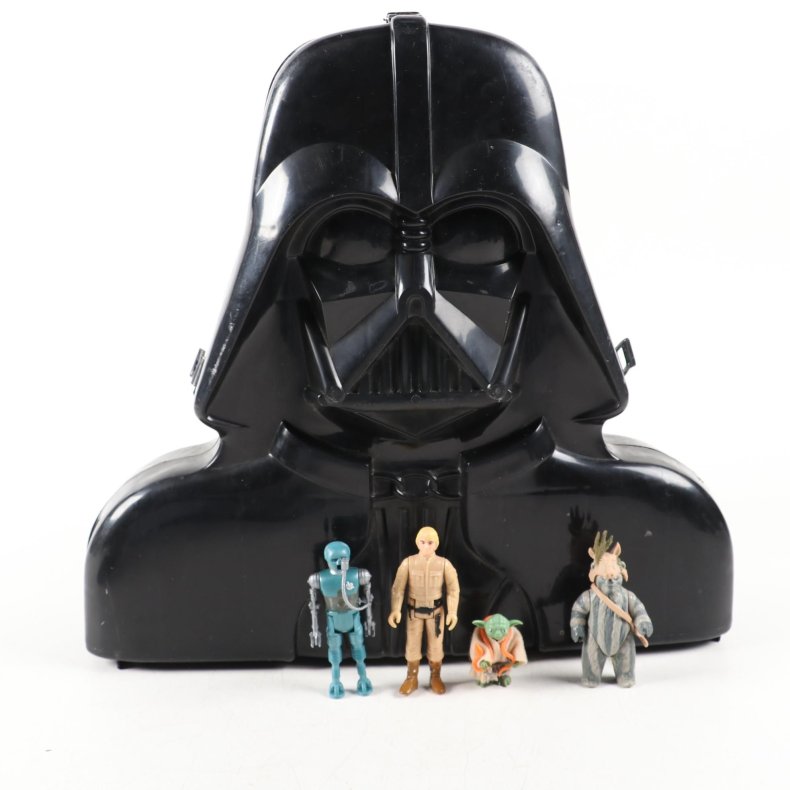 2. Kenner Star Wars Toys
To see big money, you need to be holding the Kenner toys that date back to the 1970s and 1980s when the original trilogy was released. If the force is with you, they'll still be in their original packaging too.
At the top end, a Luke Skywalker action figure from 1978 in its original box with a double-telescoping lightsaber sold for $25,000 at a Sotheby's auction in 2015, but many other characters in original packaging still sell for lower six-figure sums. A 1978 Jawa action figure with vinyl robe went for $6,700 in 2018 on EBTH and a set of 1977 figures, including Princess Leia, Luke Skywalker, Chewbacca and R2-D2, in plastic wrapping topped $2,770 at another EBTH auction in 2017.
If, like most kids, you actually played with your Star Wars toys, you can still make potentially hundreds off of them. A Darth Vader-shaped storage case full of characters went for $750 on EBTH in January.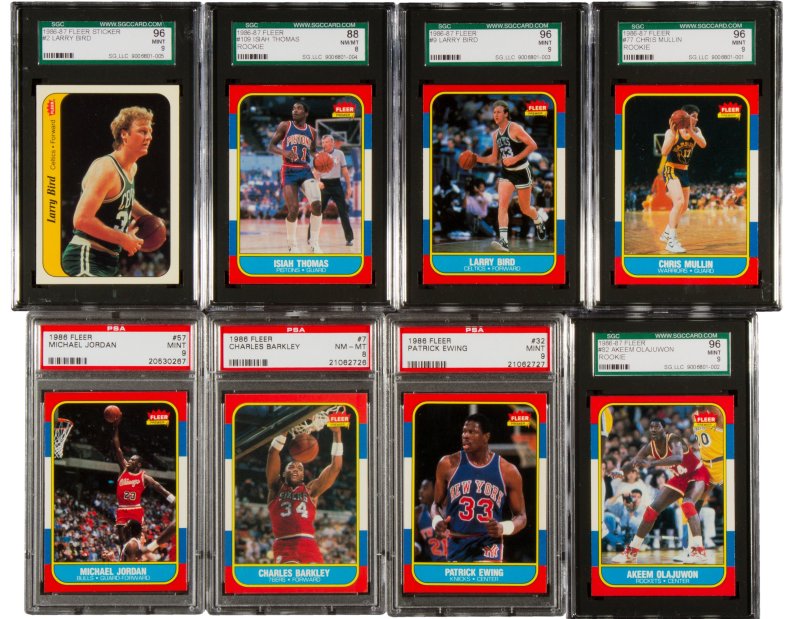 3. Sports Trading Cards
Cards featuring beloved athletes across all sports also experienced mass growth in 2020, according to eBay. Soccer saw the biggest increase, up 1,586 percent, while basketball followed with a more modest 373 percent rise. Hockey, football and baseball came next.
Surging interest doesn't always directly correlate to sales price though. No soccer cards were among the top five sellers on the site last year. Instead, the highest honor went to a 2000 Playoff Contenders Tom Brady Rookie RC Auto #144 PSA Gem Mint card that sold for $555,988. The next highest was a 1996 Topps Chrome Refractor Kobe Bryant Rookie RC #138 PSA Gem Mint, which fetched a half million. Rounding out the top three was a 1952 Topps Mickey Mantle #311, which earned $428,100.
On the whole, the most popular sports trading cards come from the basketball world, followed by baseball and then football. The most in-demand basketball cards last year featured Michael Jordan, Kobe Bryant, LeBron James, Zion Williamson and Mike Trout.
When eBay asked sports business analyst Darren Rovell to forecast what will be hot in the future he said that he expects mainstream favorites like Michael Jordan cards to continue to shine as well as cards like the Bumblebee Tuna "The Rock," which features Dwayne "The Rock" Johnson when he was a University of Miami football player and sold for $13,988 at PWCC Auctions in December. He thinks there will be renewed attention paid to vintage 1980s and 1990s basketball cards and Kobe Bryant demand will reach that of Michael Jordan and LeBron James with his upcoming Hall of Fame induction in May.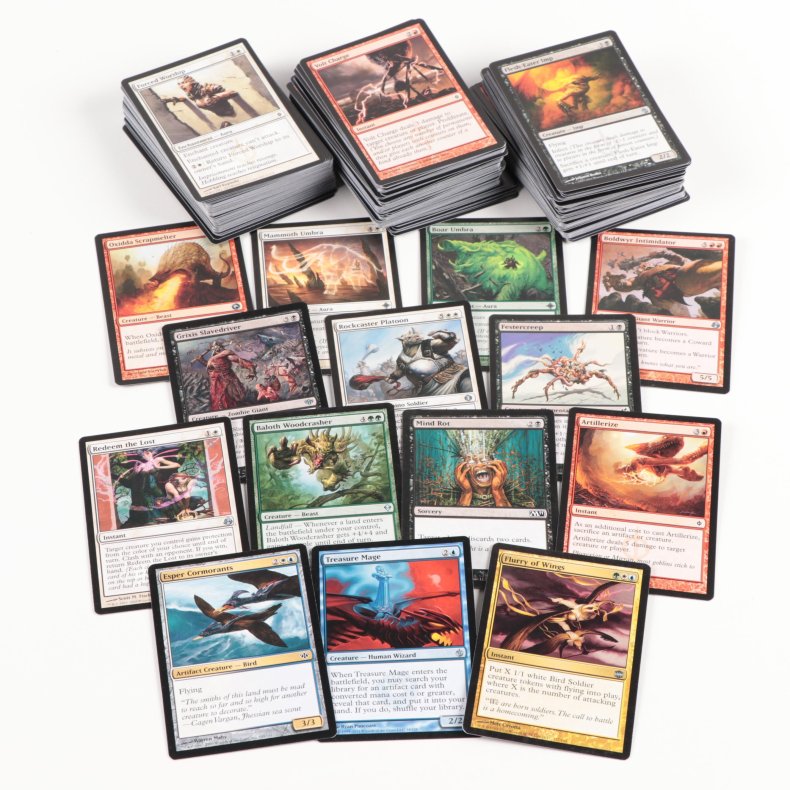 4. Magic: The Gathering Cards
The other most popular trading card category, belongs to Magic: The Gathering, according to eBay. Known as the first modern trading card game, MTG is the fourth most-sold card type on the site, beating out football, soccer, hockey and many other sports. Last year, the highest sale of a non-sports card on eBay was a Gem Mint PSA 10 Magic: The Gathering Black Lotus, which went for $511,100.
Other notable sales include: a Magic: The Gathering PSA 10 Alpha Black Lotus signed by Christopher Rush that went for a quarter of a million dollars and a Magic: The Gathering BGS Alpha Black Lotus sold for $165,000.
The most popular selling Magic: The Gathering cards aren't actually those Black Lotus ones, but rather the Force of Will, Thoughtseize, Swords to Plowshares, Snapcaster Mage and Tarmogoyf.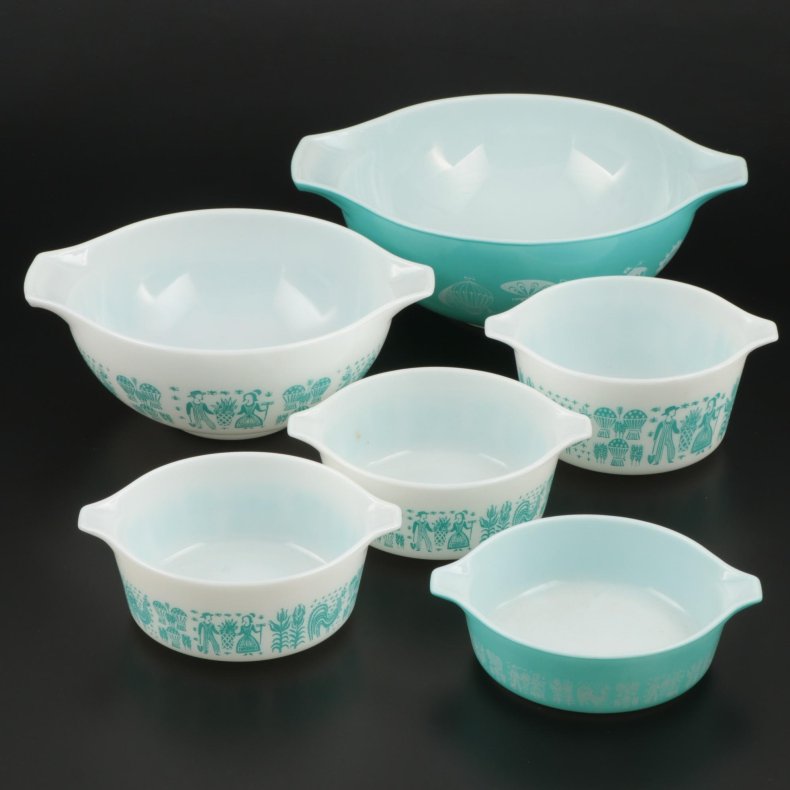 5. Colorful Pyrex Dishes
Vintage Pyrex dishes from the mid-20th century featuring that opaque soda-lime glass in pastel shades with fun patterns can earn you a sweet return, especially if you've never put them through the dishwasher, the design hasn't been scratched, and you've got the matching glass lid, says Hirsch.
The Holy Grail of the Pyrex world are pieces featuring the "Lucky in Love" pattern. Only produced in 1959, this design has a green grass border on the bottom accented by green clovers and pink hearts. On eBay, one piece went for over $4,000.
But other designs, like the Amish Butterprint, which has a stylized man and women, rooster and wheat on it, or the Gooseberry, which has a repeating berry, leaf and twig pattern, can fetch a couple hundred. Last month, a turquoise and white Butterprint set of four nesting mixing bowls sold for $315. A pink Gooseberry refrigerator dish set with its lids went for $199.
Condition, color, and pattern will all determine how much you'll get back, but online marketplaces show even single pieces, like butter dishes, go for anywhere from $13 to $92.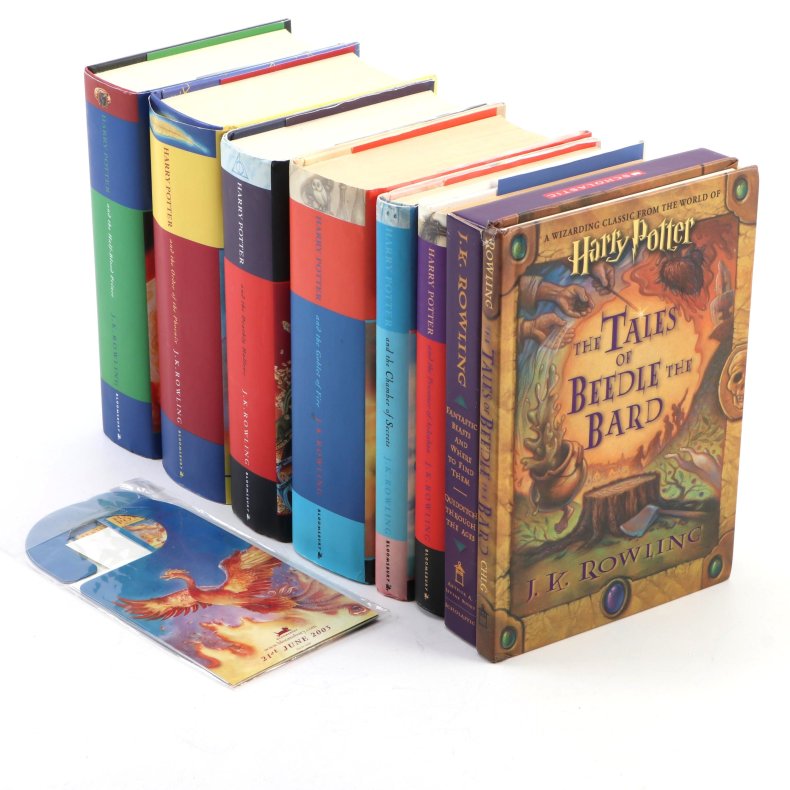 6. First-Edition and Out-of-Print Books
"In the last five years books have experienced a real renaissance," says Denny, who will appear in the new HGTV show Everything But The House premiering on March 19. That's especially true of first-editions—a first edition of a popular novel, biography or cookbook could fetch into the thousands. Again, condition, rarity and age all play a big part in the final price you can expect, but sites like Biblio can help you determine a reasonable estimate.
For instance, a first edition copy of J.K. Rowling's Harry Potter and the Sorcerer's Stone sold for $80,000 back in 2017. This rare book will have the print line "10 9 8 7 6 5 4 3 2 1" on the copyright page. An incomplete first edition set of the Potter series, missing that crucial first book, sold for $4,450 on EBTH in October. Classic works of literature sell well too, like a 1939 first printing The Grapes of Wrath by John Steinbeck that went for $2,400 on EBTH three years ago, while a 1961 first edition of Mastering the Art of French Cooking by Julia Child sold on AbeBooks for $2,000.
Books that are out of print but still popular with readers can also fetch a handsome sum. Already people are bidding up the prices on six Dr. Seuss novels the company decided it would no longer publish because they "portray people in ways that are hurtful and wrong," according to a statement put out on March 2.
Newsweek found that a copy of If I Ran the Zoo listed on ThriftBooks.com that was selling for 99 cents on February 23 jumped to more than $395 after the announcement.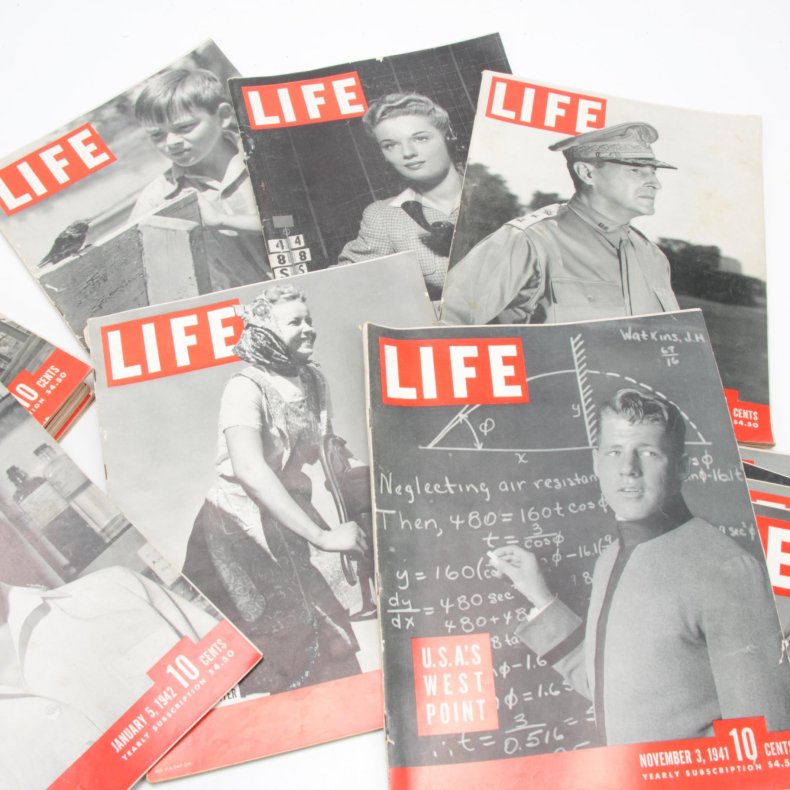 7. Iconic Magazine Issues
Most magazines will only net you a couple dollars, if you're lucky. But copies of a magazine brand's first issue, or ones that are pegged to a particularly noteworthy event or feature pop culture icons can be worth far more.
A "Red Star" issue of Hugh Hefner's first volume of Playboy with Marilyn Monroe on the cover sold for $6,100 on EBTH in 2018, while a copy of the same magazine from March 1990 that has former President Donald Trump on the cover netted $800 in December.
Age and historical importance can also help boost value. For example, a set of 16 issues of Life magazine dating from 1941 and 1942, when the U.S. was involved in World War II, went for $300 on EBTH in May of last year, despite some chipping to the pages' edges.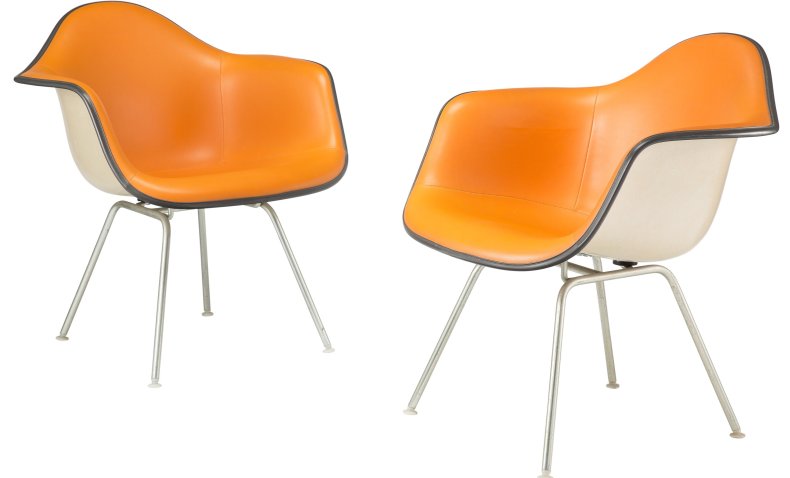 8. Mid-Century Modern Furniture
"Most of the furniture market is very soft right now," says Denny. "The large boomer generation is downsizing, going from four-bedroom homes to two-bed condos, and so we're seeing a ton of dining and bedroom sets." One of the few areas that remains strong? Mid-Century Modern pieces from the 1940s, 1950s, and 1960s.
For comparison, an oak chest of drawers from the mid-to-late 20th century in the Century French Provincial Style sold for $155 on EBTH, while a Mid-Century Modern "Brasilia" chest of drawers went for over $1,000. The French style one came with a matching mirror too and still managed to command just a tenth of the price of the trendy mid-century style.
If you have pieces from well-known designers from the period such as Milo Baughman, Thonet, Eames, Saaranin and Hans Wegner you could earn thousands more. For example, a pair of Eames MAX-1 chairs in orange and white from the 60s sold for $5,000 in January at Heritage Auctions.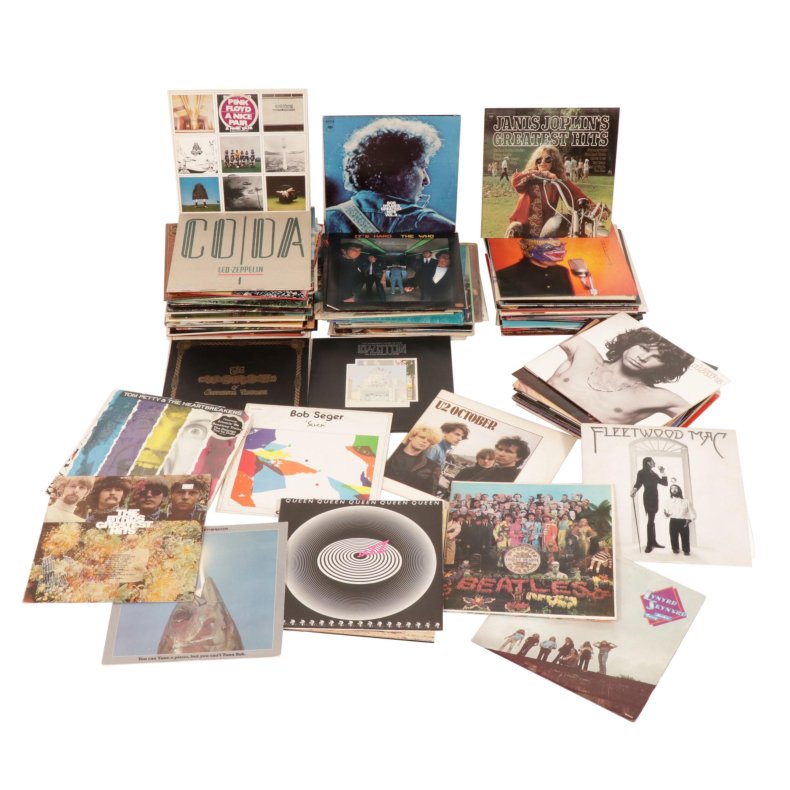 9. Vinyl Records
While true vinyl collectors may be searching for rare misprinted album covers worth hundreds of thousands of dollars, most music lovers who prefer the listening experience on vinyl just want to find good condition copies of their favorite classics.
For instance, a collection of classic rock albums including Pink Floyd, Led Zeppelin, Janis Joplin, The Doors, Jefferson Airplane, Lynyrd Skynyrd and The Who sold for $1,626 on EBTH. None in that lot were particularly rare or odd either. Another collection featuring albums from Miles Davis, Chicago, Ray Charles, Santana, John Coltrane and Isaac Hayes went for $967.
Individually, albums can also still sell well. A Led Zeppelin Physical Graffiti album, from the first pressing, sold for $25.49 this month on eBay.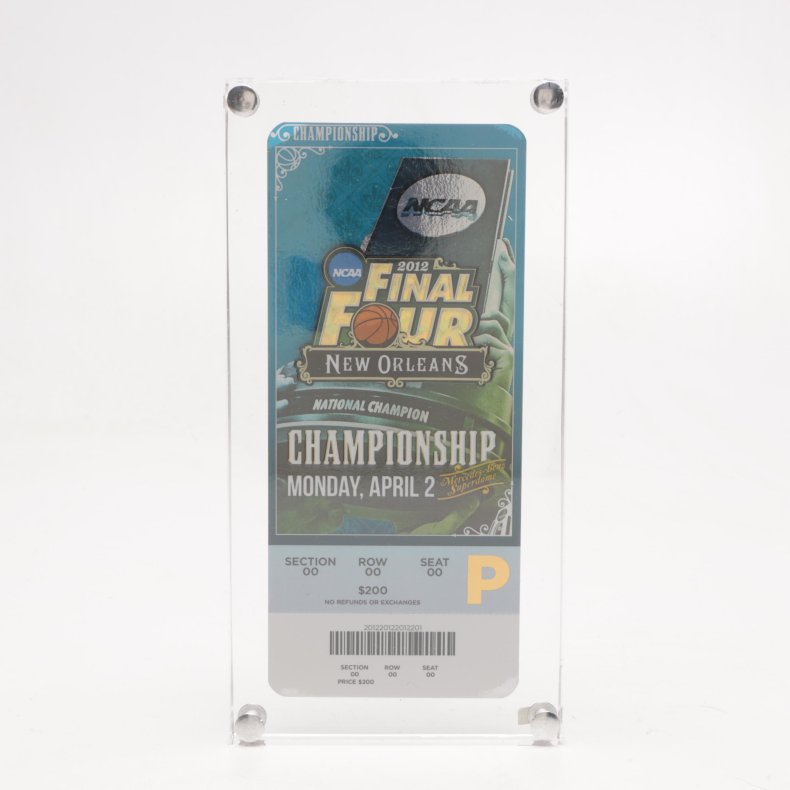 10. Big-Name Event Tickets
As paper tickets for sporting games, concerts, or other big events disappear, eBay predicts these relics will become collectibles. "Tickets to the biggest, most famous games are anticipated to break the six-figure barrier for the first time," eBay said in a statement released last month.
For instance, if you were lucky enough to attend a Super Bowl and saved your tickets, you could earn up to $4,000. According to Sports Collectors Daily, paper tickets to the first few Super Bowls or to major upsets offer the biggest return. Though even then there are variations for the condition and style of a ticket. For instance, a white stripe across a ticket for Super Bowl III could get you $3,000-$4,000, while a blue or yellow stripe will earn you less, $200-$1,000.
Some concert tickets can do well too. Denny recalls that a Woodstock ticket went for $269 on EBTH once, just for a "little piece of paper."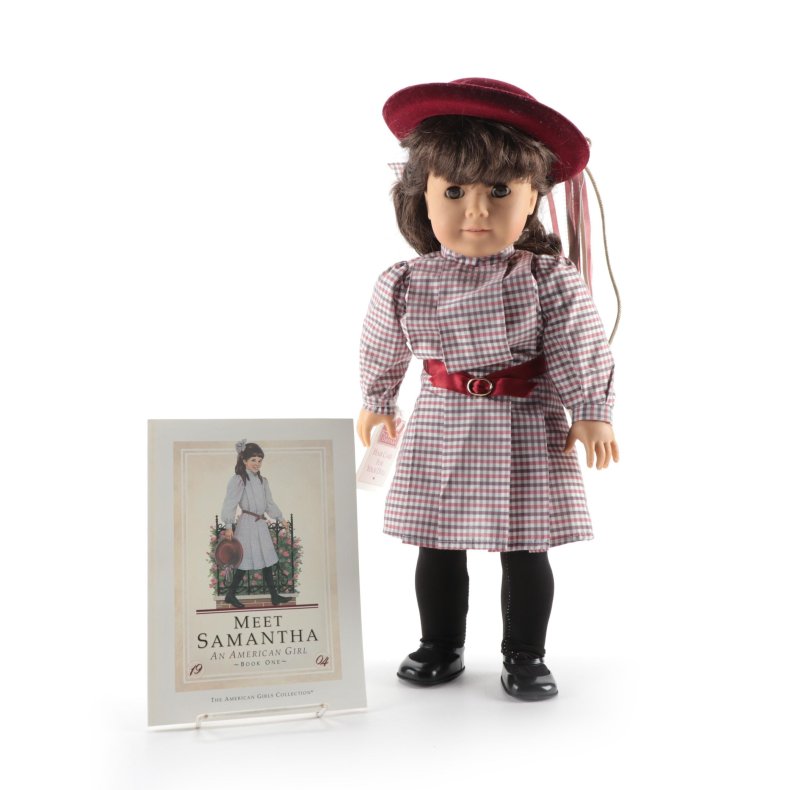 11. 1986 American Girl Dolls
If you tucked your American Girl doll from the late 1980s up in the attic to bring down for your own children, you might want to pause before letting little hands touch her. A Samantha doll from 1986 in good condition with its original outfit and accessories could go for thousands. One sold on eBay for $3,300 in January, while another went for $1,000 in December.
Don't have an original? Older models from after that first year that have been discontinued or retired, are in good condition, and come with additional outfits or accessories regularly bring in a couple hundred dollars on eBay.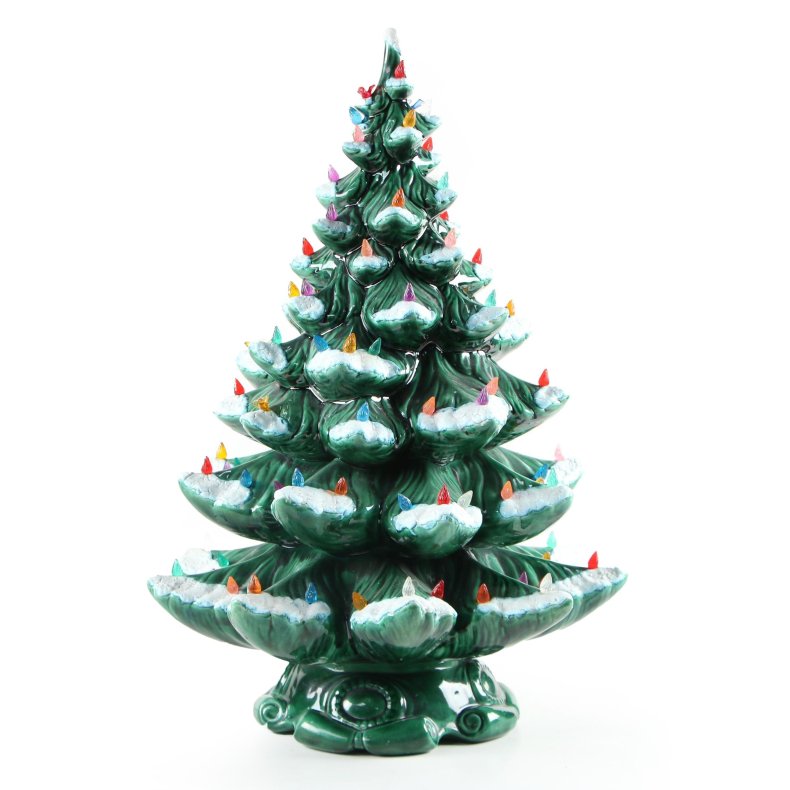 12. Ceramic Christmas Trees
Newly hot is a holiday decor item many of us have in our homes from the 1980s or 1990s or even that a relative might have made: ceramic Christmas trees. Whether classic green with frosted boughs or pale pink, these light-up trees regularly sell for a couple hundred dollars, says Denny. For example, a Clearbrook Pottery ceramic light-up musical Christmas tree sold for $300 last October on EBTH.
Denny recommends waiting to sell any ceramic trees or other holiday items until mid-October when the Christmas fever starts to grip people. "If you try to sell Christmas in July, you might as well just give it to charity," she says.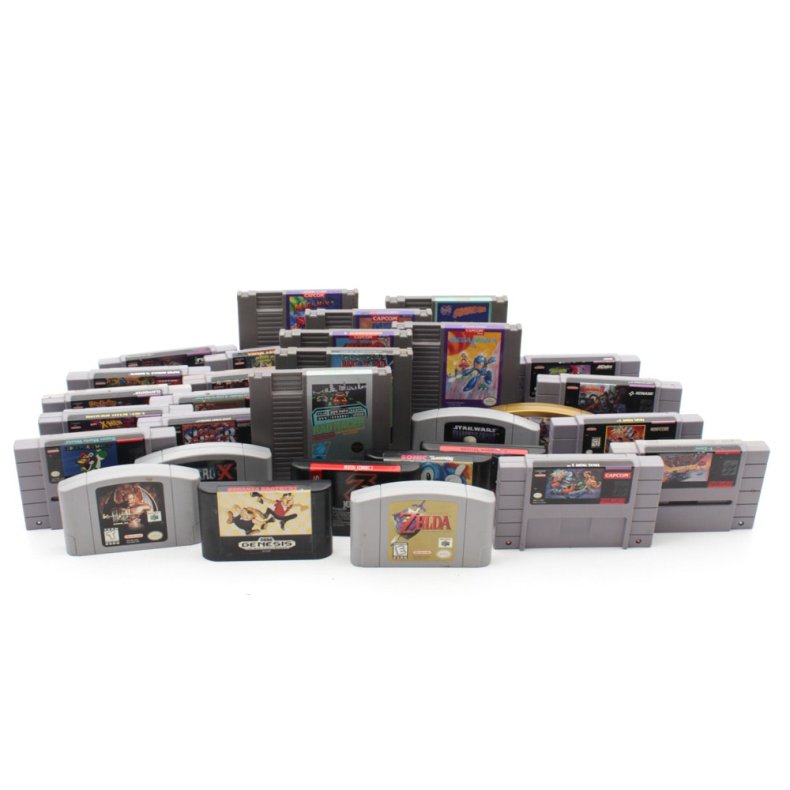 13. 1980s Video Game Consoles and Games
While you can, of course, sell a PS5 currently for a princely sum, your first console and matching games from the 1980s may offer an even better payoff, especially if it is unused or a rare edition. Last year, for instance, an unopened copy of Super Mario Brothers from 1985 sold for $114,000 at auction, while a sealed 1987 Nintendo NES Stadium Events game went for $35,100 on eBay in 2015.
Even less notable older titles can sell in the hundreds. A Nintendo Gamecube with controllers and a set of games sold for $426 while a collection of vintage video game cartridges for both Nintendo and Sony hit $335 on EBTH. A Sega Dreamcast console with two controllers and 38 games went for $908 last December on eBay.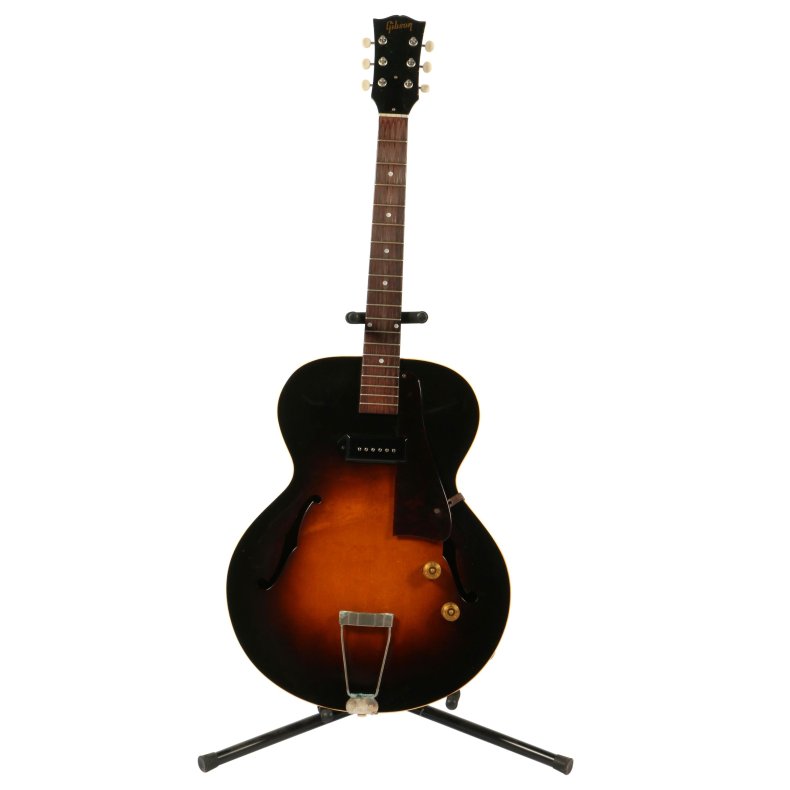 14. Musical Instruments
Maybe your child abandoned their rock band dreams in your basement or you've treated yourself to a new guitar recently. However you came to have that idle instrument, you probably can sell it for a decent return.
Some Gibson Les Paul guitars from the 1950s, in fact, can command prices in the hundreds of thousands. Those are rare, as are six-figure prices, but payouts in the low thousands for instruments are not uncommon. Reverb sold a 1974 Gibson Les Paul Anniversary guitar for about $4,700, while a Fender Mustang guitar from 1979 went for about $1,800 recently.
It's not just guitars that sell well. An Albert Knorr violin went for $1,361 and a Yamaha tenor saxophone with its case sold for $1,970 on EBTH, while a Ludwig 8's seven-piece drum set from the 1980s was scoped up on Reverb recently for about $1,300.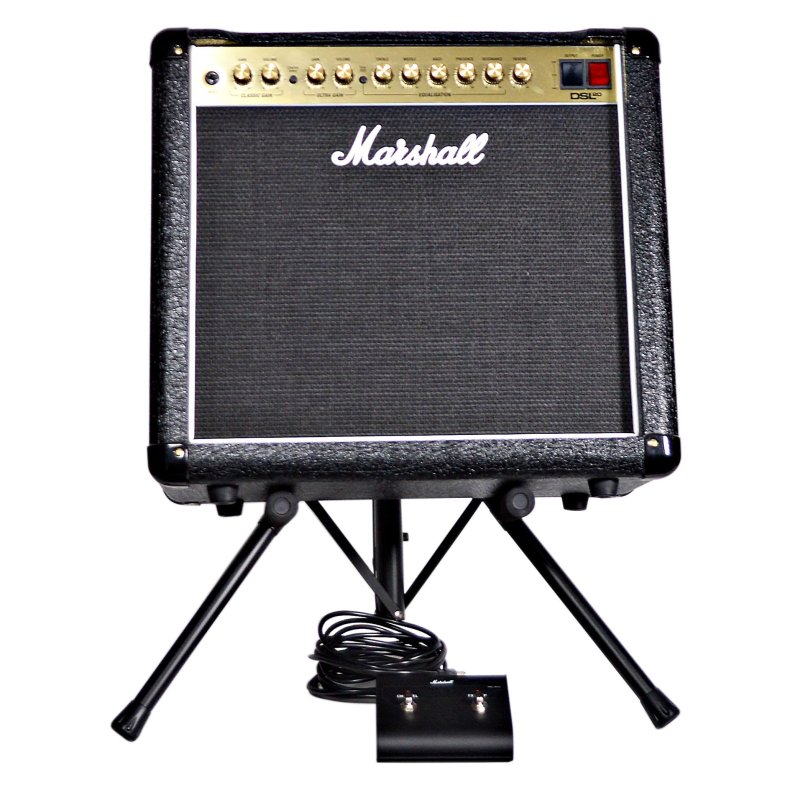 15. Electronic Music Equipment
Even if you don't still have an old electric guitar you're willing to part with it, old amps, turntables and even microphones can bring in some decent money.
"You might have an older pair of speakers or an amp or tuner and think because it is so old no one would want, but people are still willing to pay hundreds or thousands of dollars for that vintage stereo equipment," says Hirsch.
On Reverb, a Fender Princeton Reverb 15-Watt amp from 1970 was recently snapped up for about $1,840 and a Marshall DSL20 Tube Combo Amplifier sold on EBTH for $522. While a non-functioning vintage Sennheiser mic sold for parts for almost $160 on Reverb.
Turntables and record players can also bring in a couple of hundred dollars if they're in good working order. Recently, a Pioneer PL-500 Direct Drive turntable sold for $194 and a Kenwood KD-3070 semi-auto turntable from the 70s brought in $257 on Reverb.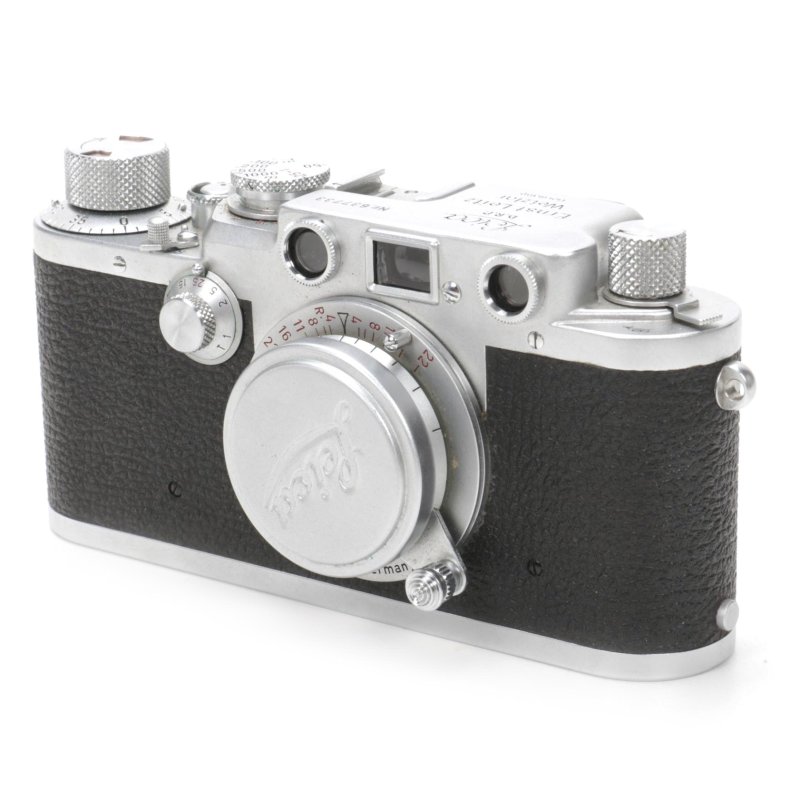 16. Film Cameras
Despite the fact that most people now have powerful digital cameras on their phones, film cameras are having a moment as people rediscover the fun of developing photos and manually adjusting settings.
An M6 Leica with its box sold for $5,101 just last month, while an older model, an M4 from the 1950s with a bag, tripod and lens attachment, went for $3,600 on EBTH. Even just a set of lenses for a Lecia can reach hundreds of dollars.
Also popular? The original instant camera: Polaroid. A gold tone and black version with a leather case recently went for $553, while a more basic option was snapped up for $152.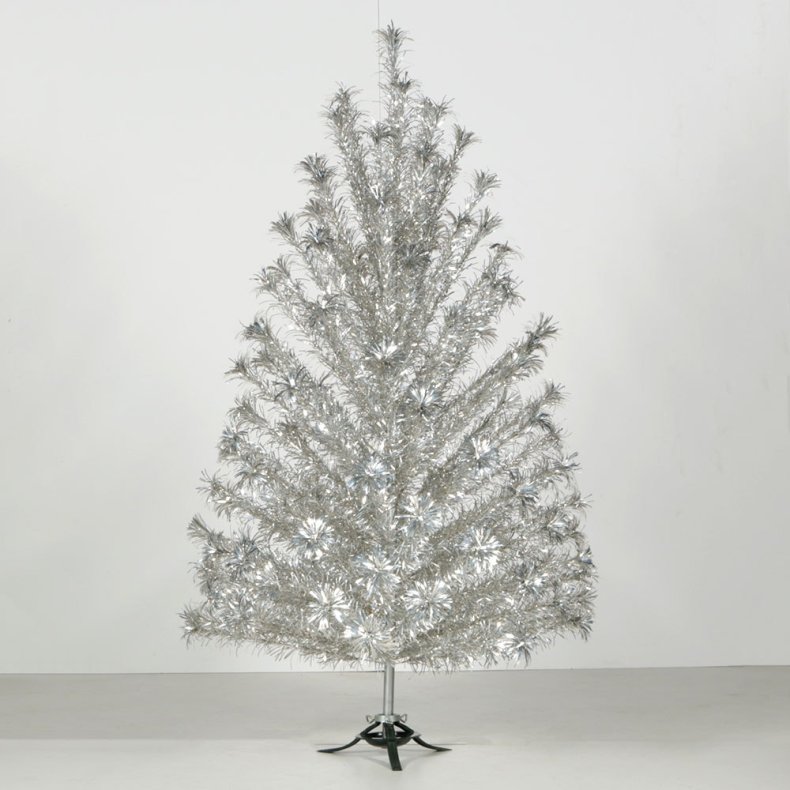 17. Aluminum Christmas Trees
Remember those shiny aluminum Christmas trees in pink and silver that Charlie Brown wasn't so fond of? Well they are all the rage again with vintage and mid-century fanatics. If you've got a tree with all its branches, you can expect to earn a couple hundred dollars. Evergleam branding, a matching tree stand, and the original box and branch casings, add to the price you can charge.
Just this month, a six-foot silver tree with 92 branches and its original box sold on eBay for $350, while a smaller four-foot tree with 55 branches and a missing stand went for $200 in February. Sell during the height of Christmas and you can likely earn more. A seven-foot gold tree with 122 branches and a light-up color wheel commanded a whopping $1,361 on eBay in December of last year.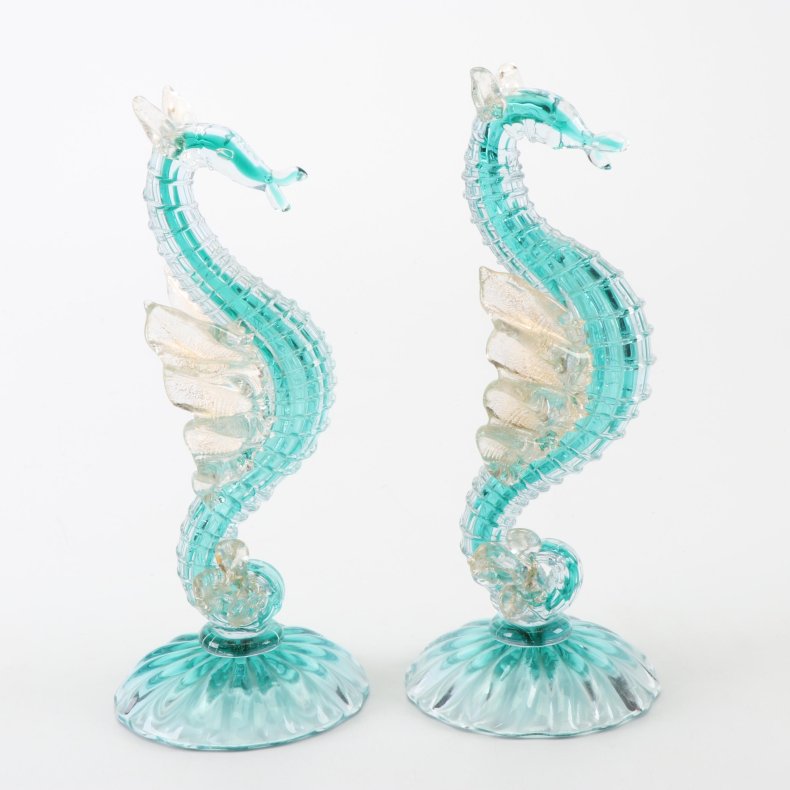 18. Murano Glass
Colorful glass objects handmade in this Italian town can be seen everywhere, as they were common tourist buys, and they are usually always worth listing, especially if they are a Mid-Century Modern style. The more utilitarian objects, like ashtrays and candy dishes, can sell for a couple hundred dollars while sculptures will sell for a few hundred to a few thousand, says Hirsch.
For instance, a Murano hand blown glass bird sculpture with gilt work and no visible maker's marks, sold for $1,050 on EBTH, while a candy dish with gold bubbles and a maker's mark sold for $205 and a multi-colored swirled vase went for $150.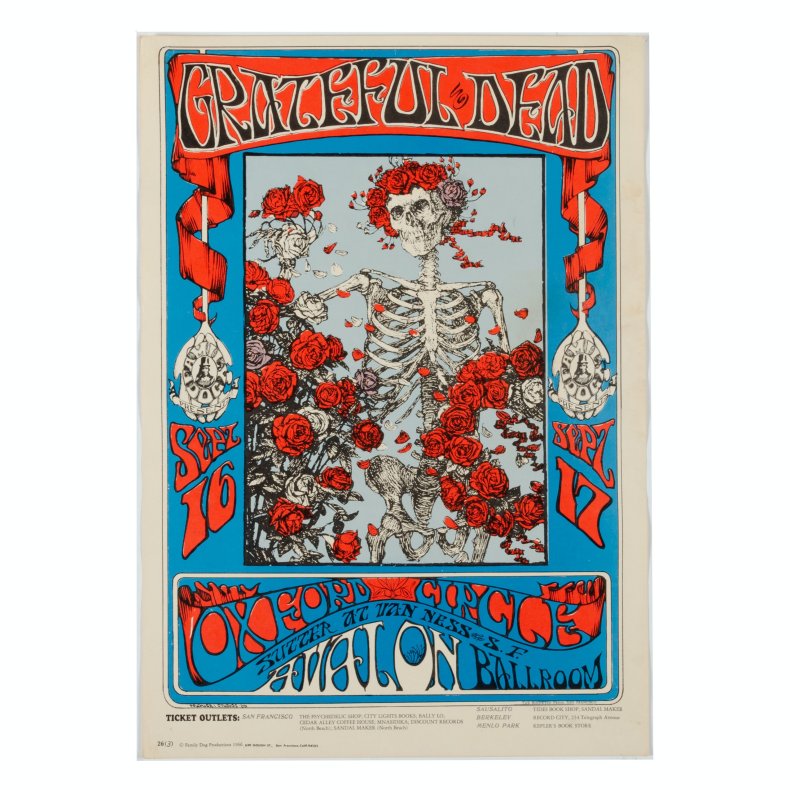 19. Concert Posters from Famous Bands
People love original concert and festival posters featuring their favorite acts. Unsurprisingly, the bigger the name on the poster and the better the condition, the more you can charge. One poster from The Doors March, 22, 1986 gig created by David Edward Byrd sold for $1,500 on EBTH, while a lithograph poster for the Grateful Dead in 1966, made by Mouse Studios, was snapped up for $985.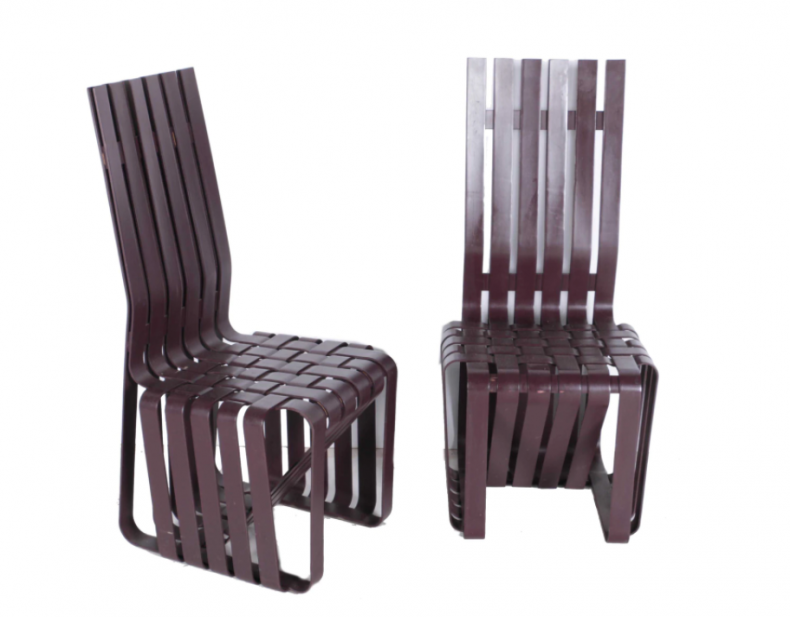 20. Funky 1980s and 1990s Furniture
The other area of the furniture market that's beginning to heat up and could even overtake Mid-Century Modern in popularity: items from the 1980s and 1990s.
"It's what people buying now grew up with," says Joe Maddalena, executive vice president at Heritage Auctions. "Gen X is really coming into their biggest spending cycle. They have disposable income, they're not retirement age and they are collecting things that are nostalgic to them."
Couches, coffee tables and side chairs that are made of wood or high-quality fabrics, have strong colors and tend to be more unusual in form typically do best, says Reyne. Rolling bar carts with acrylic or lucite from the period have also become quite popular again.
An example of the kind of unusual 1980s design that's worth real money is a pair of orange armchairs by Terje Ekstrom from Norway currently listed on 1stDibbs for more than $5,000.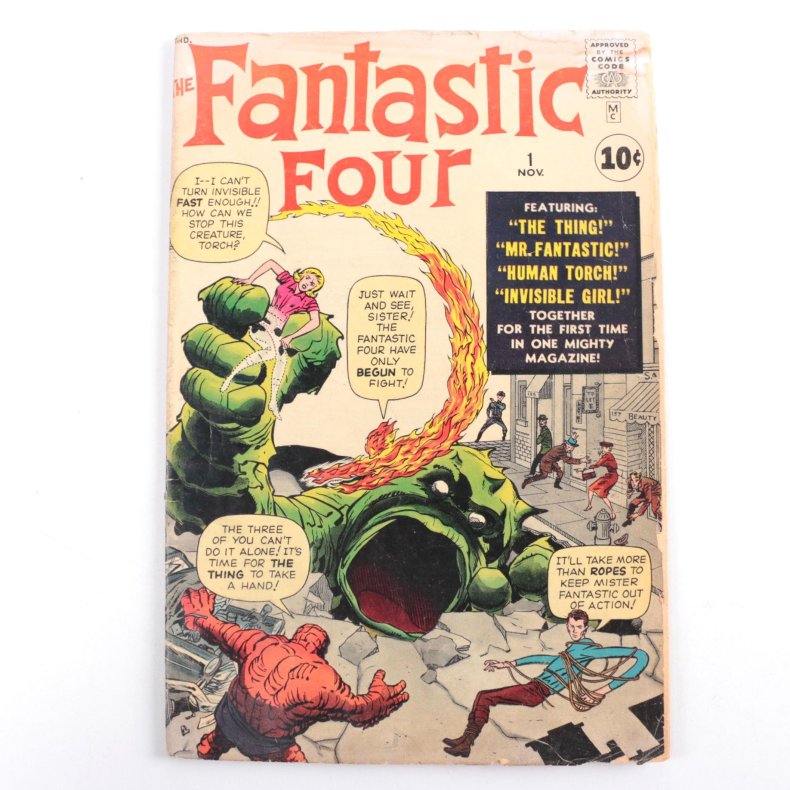 21. Rare Comic Books
As with books and magazines, most old comic books are worth very little. The exception: a rare edition or issue that features the first appearance of a popular superhero, which can fetch hundreds, or even thousands, of dollars.
A pristine copy of the Man of Steel, the first comic that Superman appeared in, sold for $3.2 million back in 2014, but you don't need Clark Kent to make a mint. A copy of the first issue of The Fantastic Four series published by Marvel Comics in 1961 sold for $5,100 on EBTH. While a collection of X-Men comics from 1975-1977, including its 100th issue, sold for $1,651 on the site last year.
Prices tend to go up when a comic book character is about to star in a new Hollywood film, so it's worth researching what new DC or Marvel films are coming out and trying to match your sale to their release.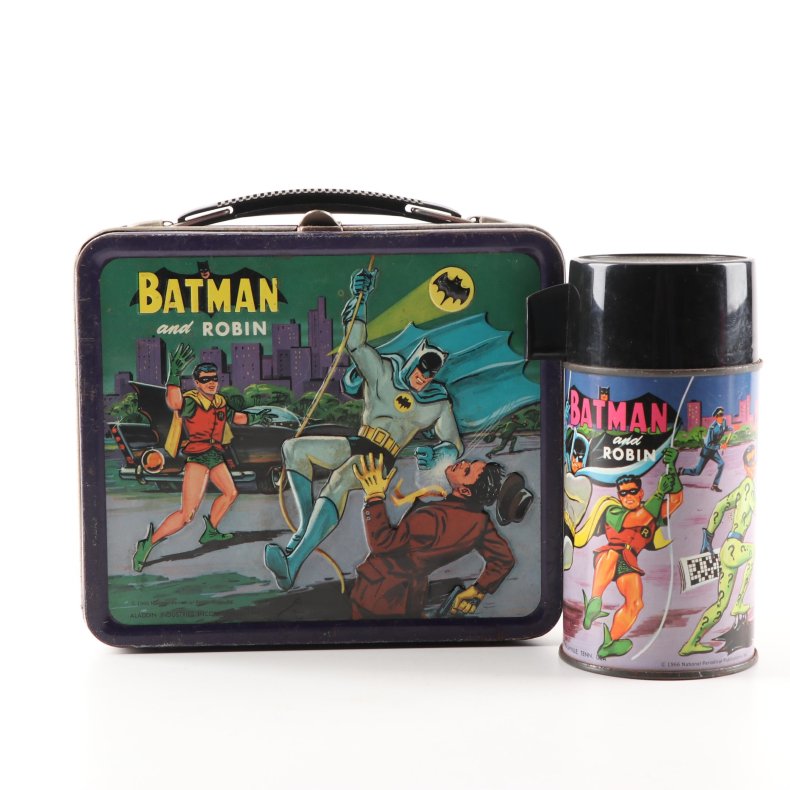 22. Children's Lunch Boxes from the 1950s and 1960s
Kids' lunch box and thermos sets from the middle of the 20th century featuring colorful cartoon characters, TV show heroes, or big-name bands can sell for hundreds of dollars. In January, a domed The Jetsons-themed lunch box and matching thermos sold for $1,650 on eBay, while a metal one featuring The Beatles, without its thermos, went for $630. Even if you don't have the most in-demand character or design, these vintage boxes regularly go for $40 and up, which isn't bad for something you've likely not used since elementary school.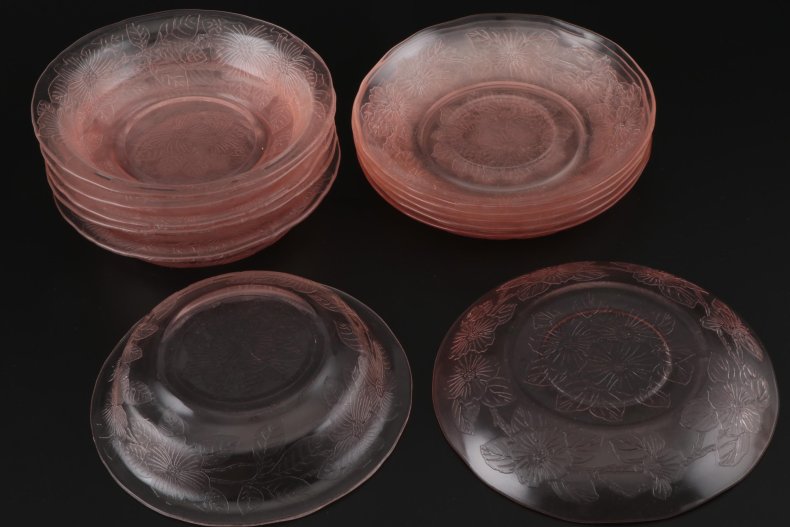 23. Depression Glass
Also commonly known as American Sweetheart, this type of glass typically fetches anywhere from $30 to $75 a piece, depending on the rarity of its color or pattern. Ruby red and cobalt shades are most valuable, but pieces in white and pink have also sold for good prices on eBay. For instance, an American Sweetheart Monax bowl in white sold for $542 while a pair of MacBeth-Evans salad plates in ruby red went for $232 in January on eBay.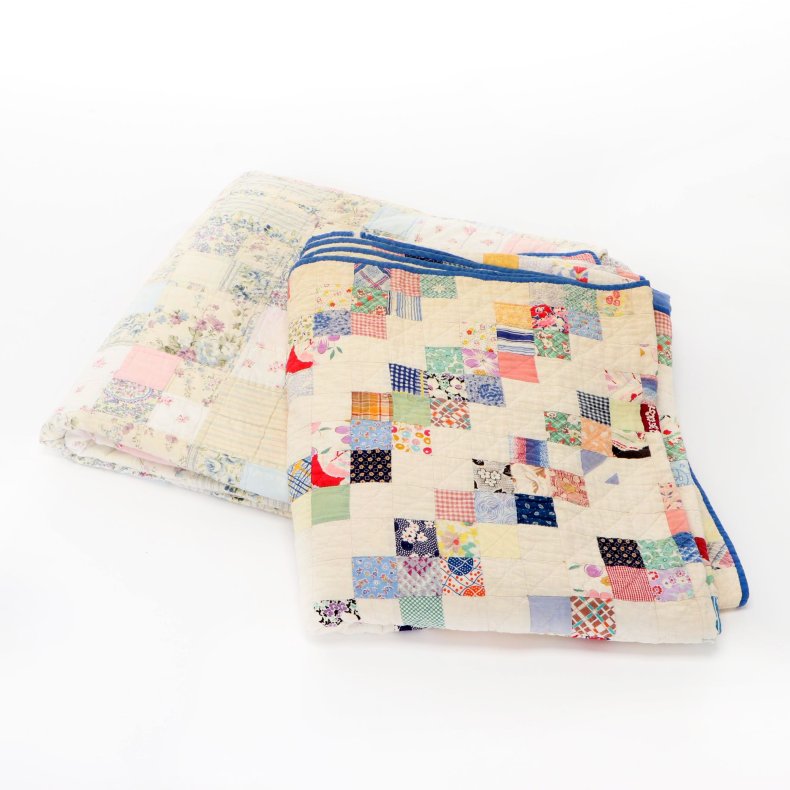 24. Quilts
"I call it Granny Chic, but there is a recent group of people who like vintage quilts, crochet and samplers," says Denny. "For the last 10 or so years, no one was really interested in them and now I'm shocked at what people will pay."
A pair of handmade quilts went for just over a $1,000 last year on EBTH while another set sold for $500 in January. Depending on the quality, size, and design, your old family quilt could be worth a couple hundred. While smaller handicrafts like embroidered linens or handkerchiefs can go for $20 to $65 when sold in sets. Framed antique samplers can sell anywhere from $20 to $200.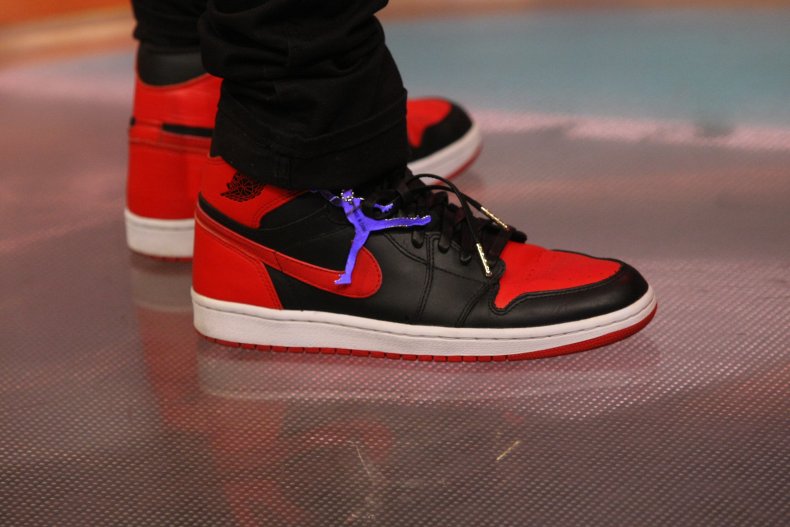 25. Air Jordans
The first sneaker designed for Michael Jordan debuted in 1985. If you were lucky enough to nab a pair back in the 1980s, your sneakers could be worth hundreds, maybe even thousands, of dollars depending on the model and condition.
A pair of the original 1985 Air Jordans can fetch up to five figures if they are in pristine condition, according to data from StockX that shows pairs selling for between $8,000 and $12,000. But later versions can still be worth two or three times the price you originally paid. For instance, a pair of Air Jordan XIs from 2000 are selling for $850 on Sneakerhead.com.
If you've got any other old-school sneakers stored away, it's worth doing a little research before donating them too. At a Sotheby's auction entirely devoted to sneakers in 2019, a pair of 1972 Nike running shoes, known as the "Moon Shoe," sold for a record $437,500. While your pair probably isn't quite so valuable, sneaker collectors are an avid group willing to shell out big bucks for a rare or unworn style.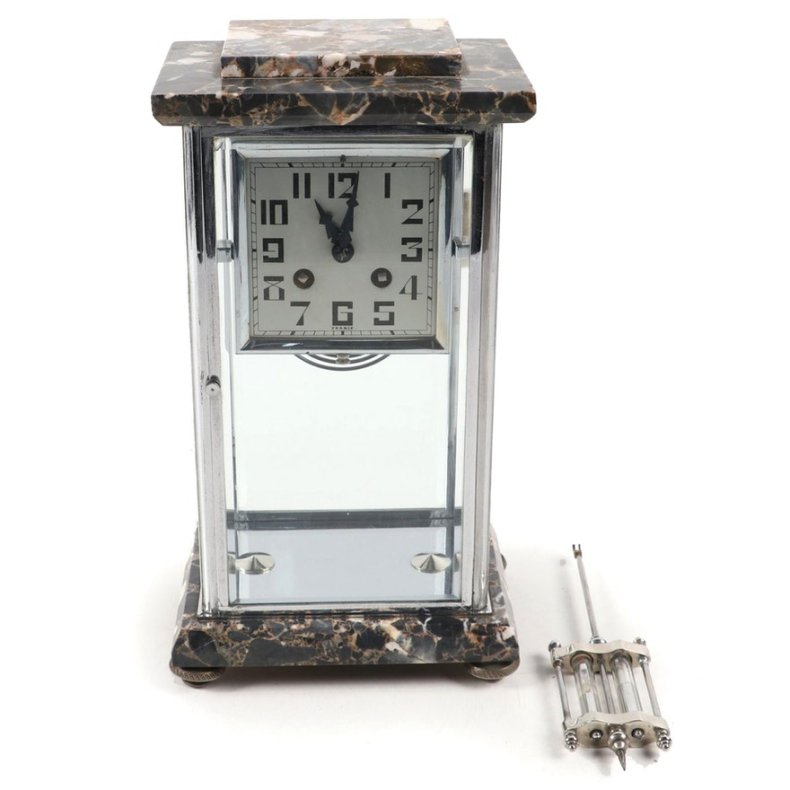 26. Art Deco Clocks
Got a small wall or desk clock cluttering up your space from the 1930s or 1940s? You could trade it in for as much as $1,000. Art Deco clocks with their mirrored faces or geometric designs that mimic skyscrapers can go for as little as $50, but if yours is made by a designer like Westclox or Telechron you could hit the four-figure mark.
For example, a trio of Art Deco Skyscraper Telechron clocks recently sold for $1,500, while a 1928 Paul Frankl Art Deco Skyscraper Telechron Modernique clock went for $643 on eBay last month.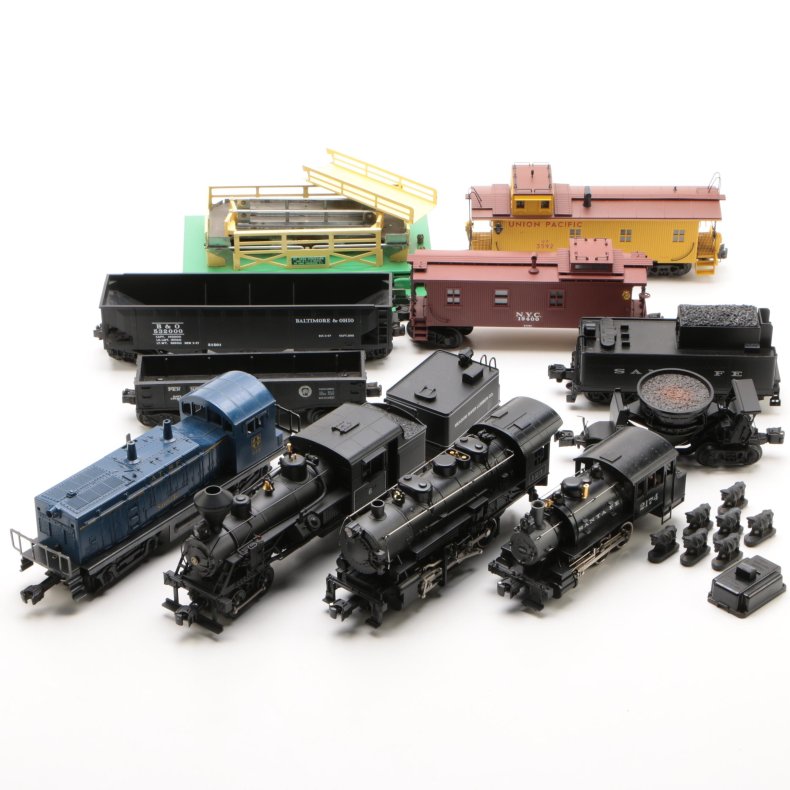 27. Lionel Train Sets
Beloved by train enthusiasts for years, a Lionel toy train set dating back to the early 20th century can get you thousands of dollars. So check the attic for your parents' old toys or rummage in the holiday boxes to see if the train running around the Christmas tree each year is actually worth more than the presents beside it.
A Lionel Canadian Pacific 2373 diesel locomotive with its cars and original box sold for $5,655 in January on eBay while a Lionel 2341 Jersey Central train master diesel engine netted $3,900 in February.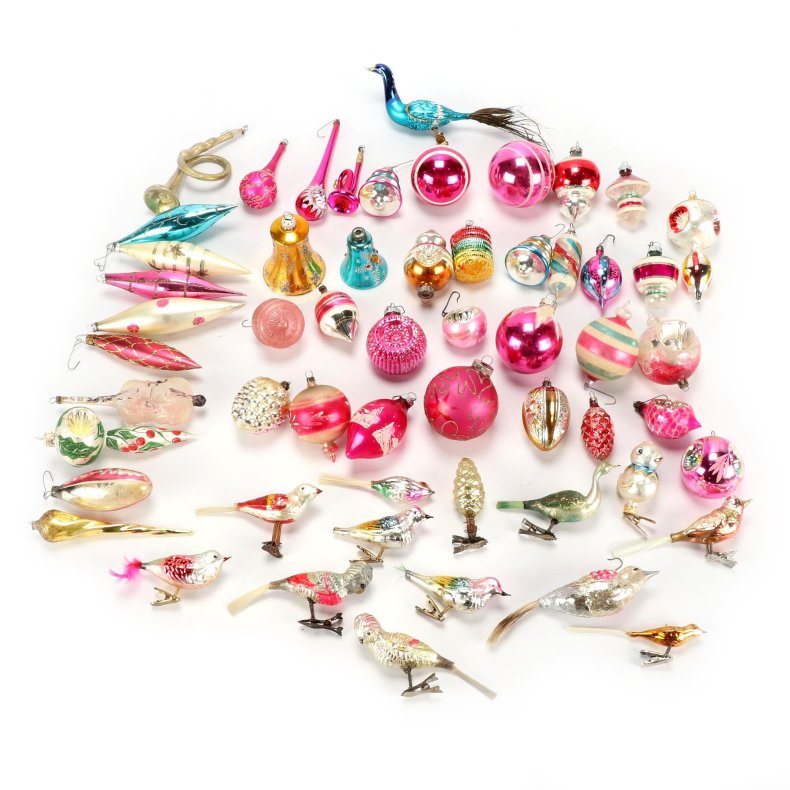 28. Vintage Christmas Ornaments
We often want to have some of the Christmas ornaments we grew up with on display in our own homes, says Denny, which is why many of us now covet retro styles of baubles from the likes of Polonaise, Christopher Radko, and Anna Lee.
Among the most valuable older ornaments: Heavy, glass-blown ones known as "kugels," which often come in fruit shapes, can be more than $50 each, while designs from the mid-20th century on made by companies like those mentioned above can easily range from $20-$100 each.
A collection of glass ornaments from Shiny Brite, Santa Land, Holly and Old World in their original boxes dating to the mid-20th century sold for $775 last month on EBTH. A similar lot went for $726 just days earlier.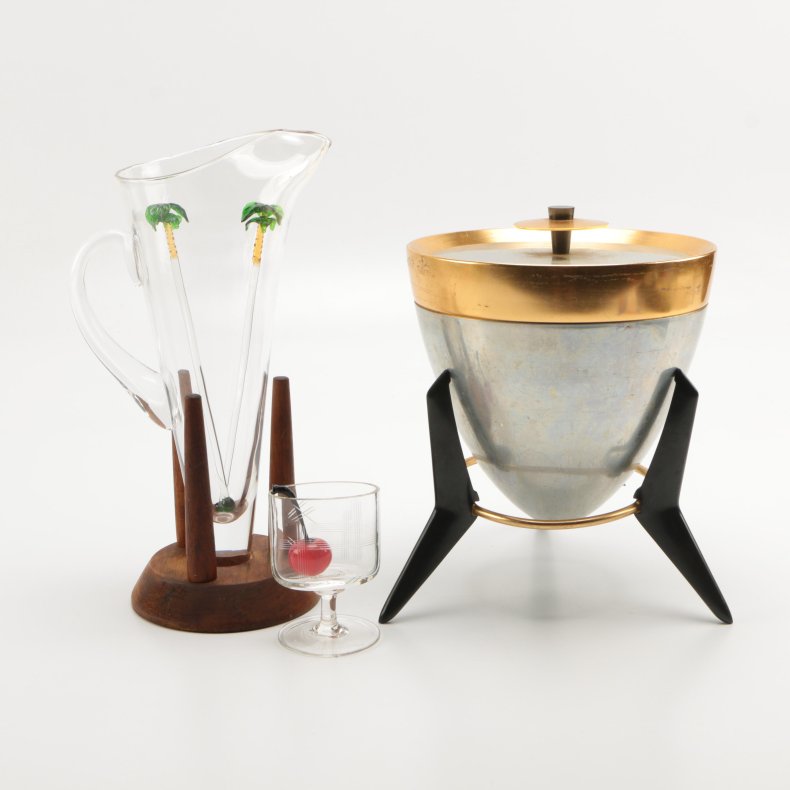 29. Mid-Century Barware
A desire to reunite the Mid-Century Modern sideboards and bar carts many of us own with the graphic cocktail glasses, shakers and other barware that used to adorn them back in our grandparents' day has sprung up. Period glassware by companies like Libbey, Federal Glass, Hazel-Atlas, and Culver can run anywhere from $15 a piece to $1,500.
A mid-century glass punch bowl with 12 cups in the Wildflower pattern by Cambridge sold for $1,100 on EBTH, while a set of seven Georges Briard "It's the Cards" tumblers went for $250 on eBay. And a very cool looking Mirro Bullet Ice Bucket with Atomic Tripod Stand sold for $257 on eBay this month.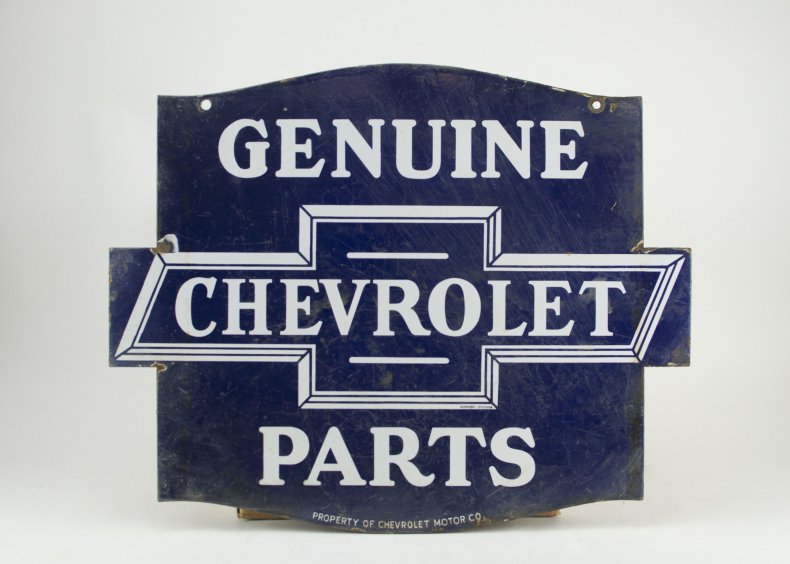 30. Antique Advertising Signs
Modern reproductions or variations of vintage soda, car, gas station, railway, bar and alcohol advertisements can be seen in homes through the country and on store shelves now, but some people want the real thing. This means if you've got the authentic sign, made in metal, enamel, porcelain or fragile cardboard, you could potentially sell it for thousands, especially if it is large, lights up or features a brand, like Coca Cola, that people still love today. A Pepsi light-up sign sold for $2,328 this month on eBay, while a porcelain Firestone double-sided sign went for $1,825 in January.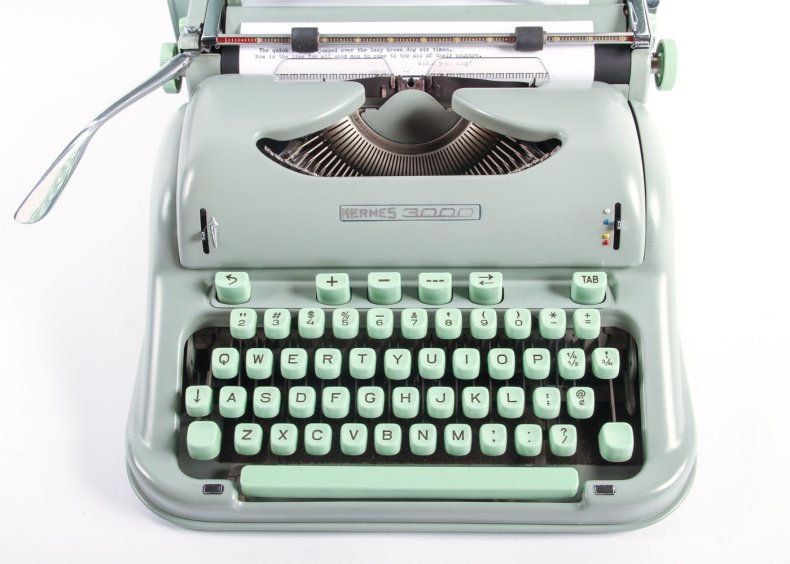 31. Colorful Typewriters
Old-school typewriters from popular brands like Remington, Underwood, Smith Corona, Hermes, and Royal can all fetch hundreds of dollars, especially if your version comes in a fun color like turquoise or pink and still functions. Broken keys, scratches, and dents will all drop the price you can charge. An orange 1969 Hermes Rocket Cursive Typewriter sold for $750 on eBay this month, while a 1956 Turquoise Royal Quiet Deluxe Typewriter with its original tweed case sold for $455 last month.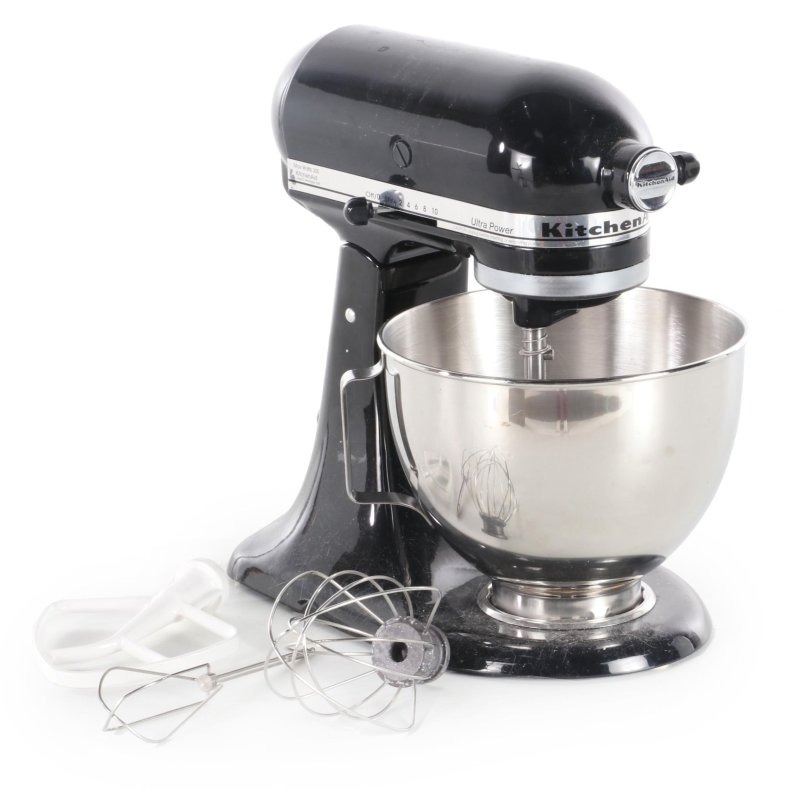 32. Small Kitchen Appliances and Tools from Well-Known Brands
Not every cast-off from your kitchen will be worth the hassle of listing, but higher quality products that stand the test of time, like KitchenAid mixers or Le Creuset cookware, or newly hot items, like air fryers, can be.
A Le Creuset 9.5-quart oval dutch oven with a matching utensil holder and covered butter dish went for $382 on EBTH last month, while KitchenAid stand mixers regularly sell in the $200s, though some, like a cobalt blue version with attachments, went for $350 on the site. Not bad considering a brand new one retails for about $400, though that's without any attachments, of course. NuWave air fryers return far less, usually going for between $35-$60 on EBTH.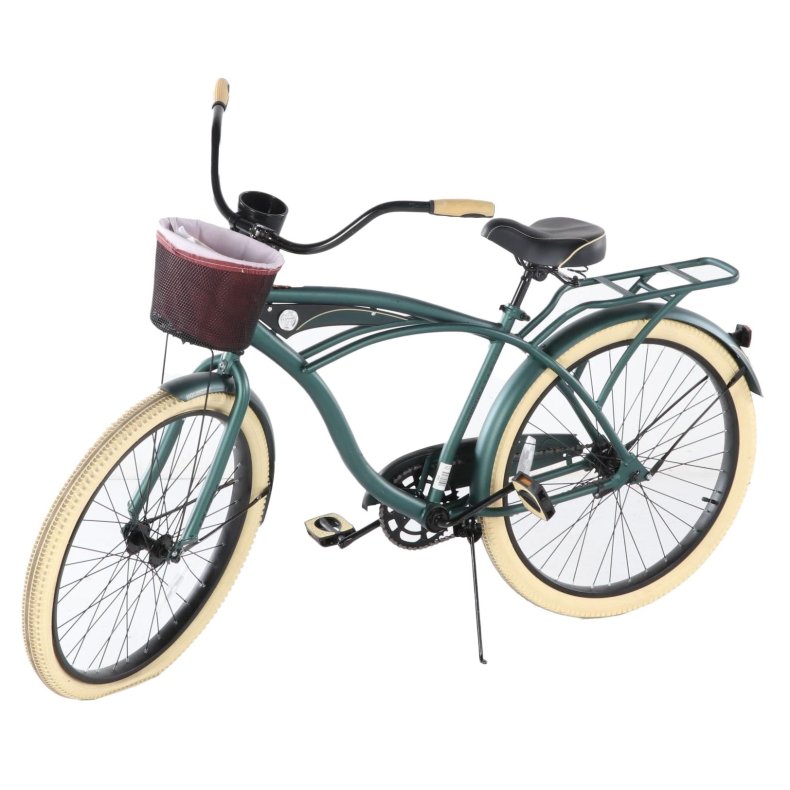 33. Used Sporting Equipment
Your used outdoor toys, bicycles, and sports gear is always good at resale, says Denny.
A pair of used 10-foot Emotion kayaks sold on EBTH last year for $750, a return the owner was really happy with since they'd just been sitting outside his garage for years, she adds. Many bicycles will resell for $100-$200, like a Huffy "Holbrook" Spruce Cruiser that went for $195 last month. Retro bikes, like a Schwinn from the 1950s, can get you serious money, a Hornet model in green, for instance, sold for more than a $1,000 on EBTH.
Timing really matters here, says Denny. In fall, football items are hot, while spring is better for kayaks and canoes, she says. You want to post when that sports season or activity is currently going on for people.