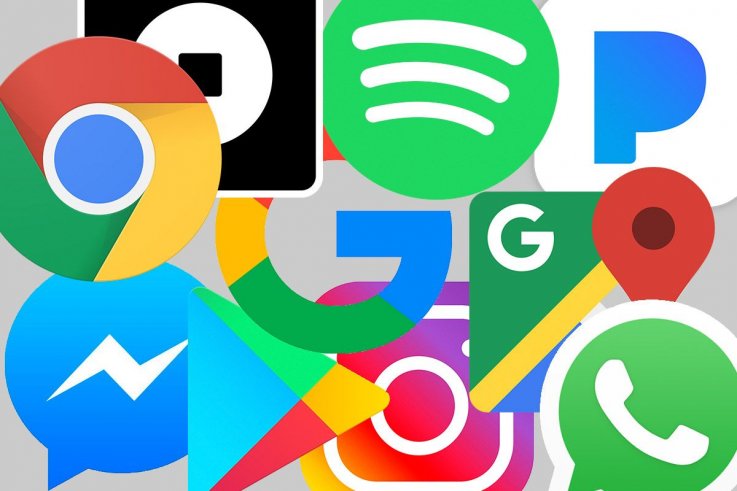 Apple's App Store celebrates its 10th birthday in July, marking a decade since the revolution of easily downloading software to mobile devices. Google's equivalent, first known as the Android Market, now Google Play, launched a few months after Apple's in October 2008.
Steve Jobs called the opening of the app store the "biggest launch of my career," predicting that the use of apps would come to differentiate the iPhone from all other mobile devices, including its biggest rival at the time, the BlackBerry.
As so often was the case, Jobs's prediction came to pass. The App Store went from strength to strength. When it first opened its virtual doors, users could find 552 applications ready and waiting for download, a quarter of which were free. By March 2017, there were 2.2 million apps on offer from Apple, and 2.8 million via Google Play. The average smartphone owner uses nine apps per day and 30 per month, according to App Annie.
While many of the earliest apps have been consigned to the virtual history books, others continue to thrive. Early adopters of Facebook, for example, could find an app in the store on the day of launch, and it remains by many metrics still the most popular app in the world.
Newsweek's gallery takes a look at some of the other big hitters in the world of apps, drawing on the most recent published lists from both the Apple App Store and Google Play as to their most popular downloads.
We've looked at the most popular apps for everyday social interaction, news, and web browsing, as well as games and entertainment.
Analytics companies Statista and comScore also track data related to app use, with the industry website Business of Apps crunching the numbers.
How many of the following do you use? How many have you never even heard of? How can you live without them?