3,500 Russian Troops on Snap Counter Terror Drill in East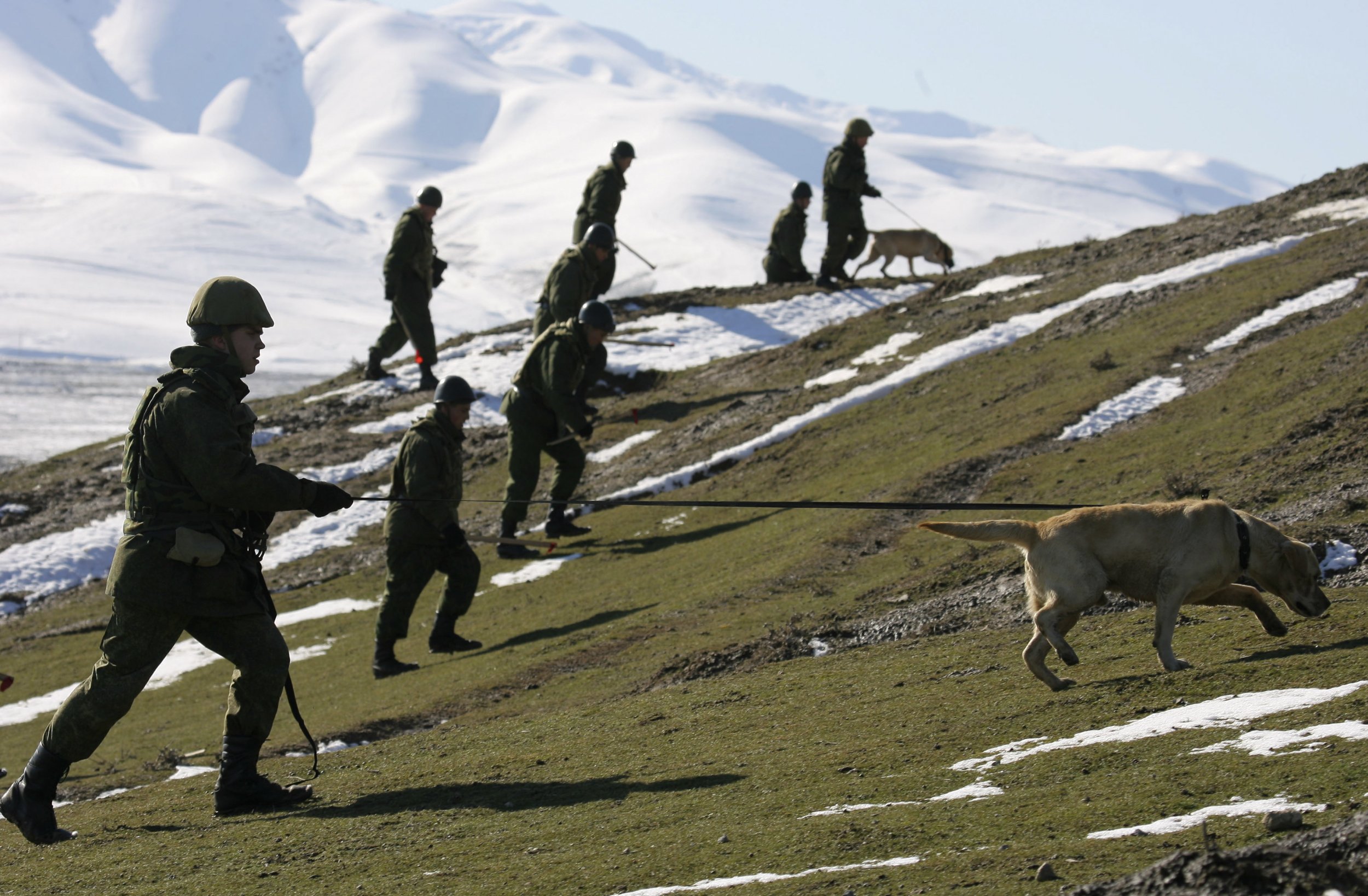 Russia's military has put 3,500 soldiers through a snap counter-terror drill in a swathe of far eastern regions over the course of the last week, state news agency Itar-Tass reports.
The training follows last week's deadly attack on the St. Petersburg metro, which killed 15 and led to a series of police raids in St. Petersburg and other Russian cities, where at least three other explosive devices were found. Eight people have been arrested for alleged ties with the suspected bomber Akbardzhon Dzhalilov, a 22-year-old Kyrgyz-born Russian national.
Russian authorities have been on high alert for further bombing incidents, and Petersburg police reported they had deactivated two other explosives, another on the metro and one in a residential building, days after the initial blast. Meanwhile, a policeman in Rostov was injured last week while removing a suspicious package on the street which ignited.
In this week's drill, the soldiers were engaged in 35 military exercises involving 200 units of military equipment in Russia's Buryatia, Baikal, Khabarovsk, Primorsky, Kamchatka, Amur, Sakhalin and the Jewish Autonomous regions.
The forces practiced neutralizing armed militant groups, securing military targets and freeing hostages in residential areas, as well as damage control in the event of toxic substances being released, Alexander Gordeev, spokesman for the military district said.
Russian President Vladimir Putin cemented power in the early years of his presidency by earning a reputation for meting out tough responses to extremist threats. His critics argue he has has often conflated shows of genuine public dissent with threat of disorder and attacks as an excuse to quash protests.
Meanwhile Russia's east was the site of an air force drill only the week before, ahead of this week's visit to the eastern district by country's Deputy Minister of Defence, Mikhail Bulgakov.
Bulgakov's visit coincides with the week-long anti-terror drills by the army and a Pacific naval drill, also in the district, in which anti-submarine ships Admiral Pantaleev and Admiral Vinogradov practiced live fire combat and "destroyed a designated enemy."