As Many as 36,000 Pangolins Killed To Produce Single Shipment of Scales, Conservationists Say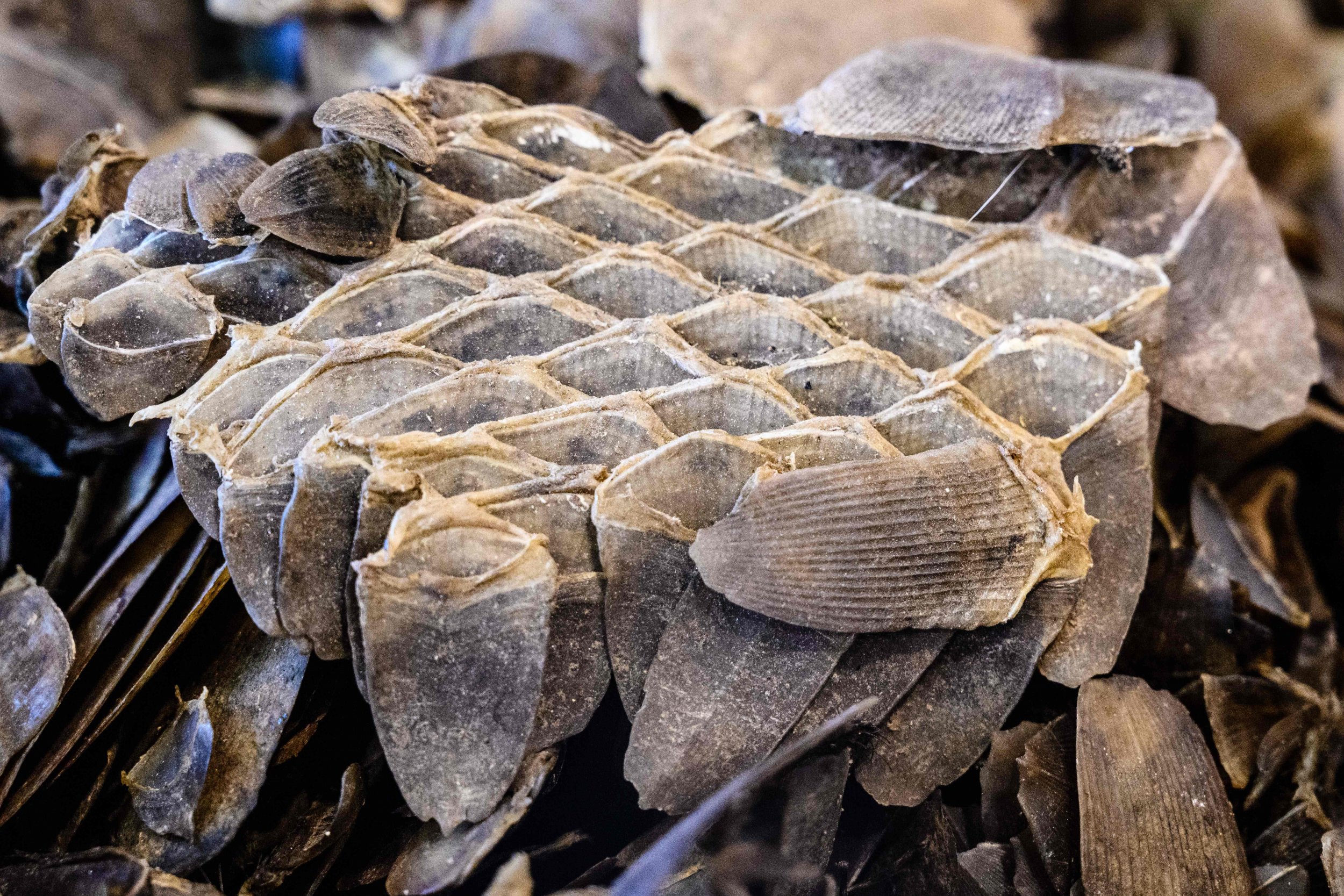 A conservation group is outraged at the seizure of what is believed to be the largest ever shipment of pangolin scales. Around 36,000 of the endangered mammals were killed for the shipment from Nigeria which was stopped in Singapore en route to Vietnam, which has the world's second largest market for the scaly ant eaters, The New York Times reported.
In a statement by Singapore customs, the shipment was declared to contain "frozen beef" but inspectors found 12.9 tonnes of pangolin scales, packed in 230 bags, worth about $38.7 million. The shipment also included 177 kilograms of cut up and carved elephant ivory estimated to be worth $88,500.
Pangolins are thought to be the most widely illegally trafficked mammal in the world, with the biggest market being China where its meat is valued for the status it gives and the health benefits people believe it can offer.
Consumers believe that it can help with skin diseases and conditions such as rheumatism. The group Conservation of Nature says all eight species are at threat of extinction, while two species are critically endangered.
"The news of this record-shattering seizure is deeply alarming and underscores the fact that pangolins are facing a crisis," Paul Thomson from the Pangolin Specialist Group said, according to the Times. "If we don't stop the illegal wildlife trade, pangolins face the risk of going extinct."
There are no details yet of any arrests. The maximum penalty for the illegal import, export and re-export of wildlife is a fine of up to $500,000 and/or two years' jail, Singapore customs said in the statement.
There have been a number of high profile seizures of the animal recently. In January, authorities in Hong Kong seized 8.3 tons of pangolin scales, from about 13,800 animals, in a shipment bound from Nigeria to Vietnam, The Straits Times reported.
In February, 33 tons of pangolin meat was seized at processing facilities in Malaysia, the wildlife website Traffic reported. Earlier that month, Hong Kong authorities intercepted a nine-ton shipment of pangolin scales and a thousand elephant tusks.
Living on a diet of ants and termites, the animals have the nickname "scaly anteater" and when they are faced with danger, they curl up in a ball, making them easy prey for hunters, according to the magazine Science.
"If we don't get a global understanding and support for this species, it will be off the face of this Earth before people even know what it is," said Lisa Hywood, founder of the Tikki Hywood Foundation in Harare, which helps protect the species, Science reported.