Why '365 Days 4' Probably Won't Happen on Netflix After Third Film
The Polish film 365 Days premiered in 2020, and it's already got two sequels.
The movie has spurred controversy, with some critics saying the erotic thriller glamorized rape.
The Welsh singer Duffy, who had previously gone public about her own experience of having been kidnapped and raped, had called out Netflix in 2020 in an open letter, saying the film "glamorizes the brutal reality of sex trafficking, kidnapping and rape."
Movie critics who took the time to review the film were mostly scathing. On IMDb, more than 86,000 users have given it a 3.3 average rating
Still, that didn't stop the sequel to the film, 365 Days: This Day, to drop in April of 2022.
And now, the third film, titled The Next 365 Days, is coming out on August 19.The trailer premiered on Netflix on Wednesday, August 10.
Will There Be a Fourth '365 Days' Movie on Netflix?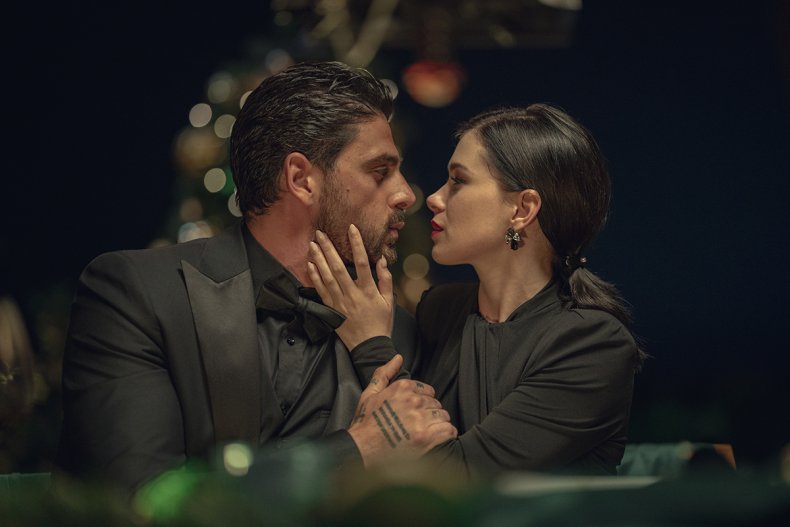 Warning, the following paragraphs contain spoilers.
The three 365 Days movies are based on three books, a trilogy written by Polish author Blanka Lipińska. That is why it is unlikely that we will get a fourth movie.
Additionally, both 365 Days: This Day and The Next 365 Days were filmed in 2021, and filming for a fourth has not yet happened, let alone been announced.
How To Watch 'The Next 365 Days'
The third film dropped on Netflix on Friday, August 19, at midnight PT in the U.S., which means you can stream it right now. It's set to pick up right where the second left off, so you'll see what happens to Laura after she was shot.
The third film has dropped only four months after the second, but this is due to the fact that both films were filmed back to back in 2021. The films are based on the fictional novels written by Polish author Blanka Lipińska, and The Next 365 Days is the name of the third book.
365 Days the original follows the life of Laura Biel as she goes on a holiday with a friend and gets kidnapped by an Italian mafia boss (Massimo Torricelli). As the title denotes, he gives her a year, or "365 Days," to fall in love with her.
Don Massimo Torricelli, the Italian mafia boss is played by Michele Morrone and his love interest, Laura Biel is played by Anna-Maria Sieklucka. Currently, Laura is torn between Massimo and a new love interest, Nacho, played by Simone Susinna.
The description of the third film is on Netflix and reads: "In this steamy drama, a woman must choose between a ruthless gangster and a Mafia rival determined to make one last bid for her heart."