'365 Dni' 2nd Netflix Film This Month to Get Rotten Tomatoes Zero Percent
365 Dni has been an international smash for Netflix. A few weeks after its first release on the streaming service, it is still the most-watched movie on the streamer's U.S. chart and holds similar places in charts across the world. Despite subscribers all over the world watching the Polish erotic thriller, however, it seems that not many people are actually enjoying it.
At the time of writing, the movie, known as 365 Days in English, has joined the club of movies that have a zero percent rating on reviews site Rotten Tomatoes, meaning that none of the critics the site collected enjoyed the film at all.
In fact, 365 Dni has become the kind of movie, like last year's Cats, that gets critics to sharpen their claws and bring out their cleverest and most catty insults. The Guardian's Stuart Heritage, for example, criticized: "The central conceit, designed to be a riff on Beauty and the Beast, albeit one where Beast attempts to demonstrate his worth by tying Belle to a bed and forcing her to watch the teapot character suck him off."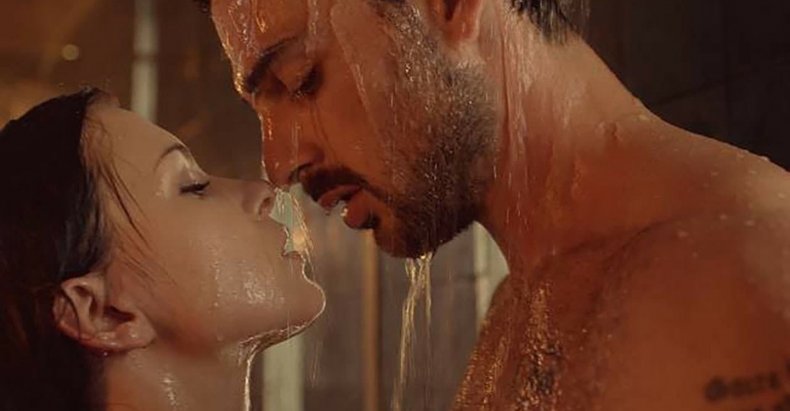 Critics have particularly focused on the numerous sex scenes, which have been compared to the notoriously terrible shots of love-making from cult drama The Room. The Times' Kevin Maher, for example, points out: "A centerpiece sex sequence so preposterously over the top that it makes the bonking puppets in Team America: World Police look like straight-faced documentary."
Other reviewers have pointed out the morally questionable aspects of the movie, which sees Mafia member Massimo (Michele Morrone) kidnap a woman and give her 365 days to fall in love with him. Cosmo's Taylor Andrews, for example, wrote: "365 Dni romanticizes an extremely toxic relationship, which is never okay. It also perpetuates the stigma around BDSM affairs all together."
365 Dni continues a run of turkeys for the streamer. So far, only two movies released in 2020 have got a zero percent Rotten Tomatoes rating, both of which were released on Netflix. Earlier in June, The Last Days of American Crime also became one of the movies that Rotten Tomatoes could not find a single good review for.
The Last Days of American Crime and 365 Dni join the ranks of notoriously bad films like the John Travolta movie Gotti, ET rip-off Mac and Me and another Netflix release, the Adam Sandler film The Ridiculous Six.
365 Dni may have been watched by a lot of people, but it seems that most members of the public who decided to view the film have also not enjoyed it. The public score on Rotten Tomatoes for the movie is 33%, and it currently has a 3.5/10 rating among IMDB users.
365 Dni is streaming now on Netflix.