37 Fraternity Brothers Face Charges in Hazing Death of Baruch Freshman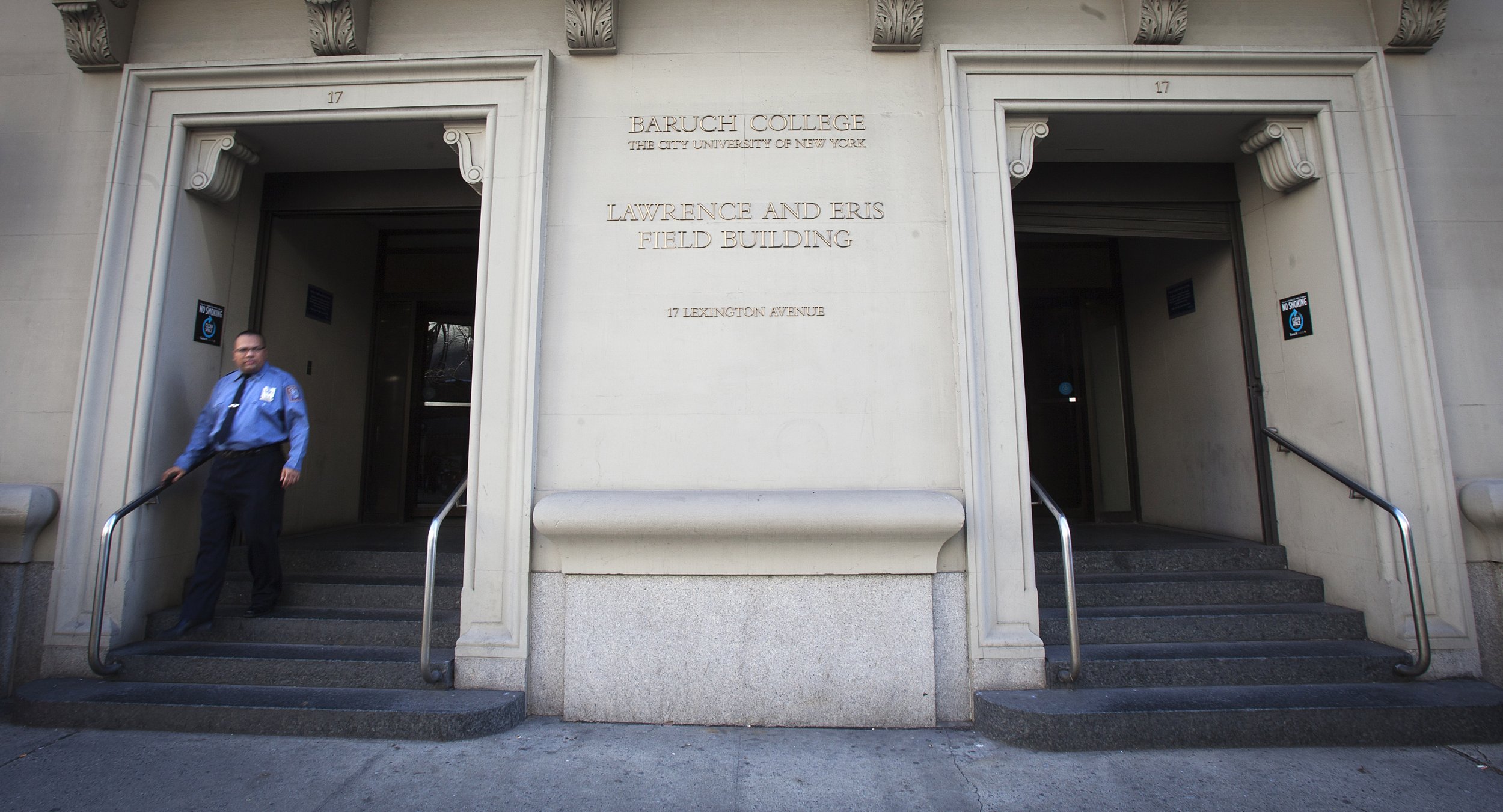 A Monroe County, Pennsylvania, grand jury has recommended charges for 37 Pi Delta Psi fraternity brothers in connection with the 2013 death of Baruch College freshman Michael Deng, who authorities say died after not receiving medical attention quickly enough for injuries he sustained during a hazing ritual.
Five of the 37 men will face third-degree murder charges, which carry a 20-year maximum sentence. The others face charges that include hazing, aggravated assault and criminal conspiracy. The fraternity's incorporation was also charged.
Members of Pi Delta Psi, which is based in New York, were staying at a rental house in the Pocono Mountains of Pennsylvania when they allegedly carried out the hazing on September 9, 2013. According to a report by the Pocono Mountain Regional Police Department, Deng was blindfolded and made to carry a 30-pound backpack filled with sand. Deng and three other pledges were also instructed to attempt to walk through a line of fraternity members, the report continues, and as the pledges struggled to get through the line, the brothers shoved them in a ritual known as "the glass ceiling," which was described by the police as "brutal."
During the hazing, Deng was tackled and "suffered multiple blows and impacts to his body including and sustaining a significant head injury," according to an injury causation analysis performed by Dr. Wayne Ross, a forensic pathologist. Ross determined that Deng was hit in the head at least three times and suffered traumatic asphyxia after being bruised in the back.
At the retreat, Deng complained of head pain; he later fell unconscious and had trouble breathing. The other fraternity members then reportedly called Andy Meng, the national president of the organization. "Meng then encouraged the group to hide all fraternity items...Various members changed Deng's clothing and conducted Internet searches in an attempt to diagnose Deng's condition," police said in a statement.
In his analysis, Ross said he believes Deng did not receive prompt medical attention, and estimated that at least an hour passed between Deng sustaining injuries and being taken to the hospital, where he subsequently died. Ross says this delay in seeking medical treatment "significantly contributed" to Deng's death.
In May, Deng's family filed a $25 million lawsuit against Baruch. The lawsuit claims the school was aware of the hazing ritual but failed to warn pledges or stop the practice.
"Michael was a wonderful, beloved young man, and, in his honor, the family will also continue pursuing its wrongful-death case against the fraternity to cause it and other fraternities to change so that other parents will be spared the loss of a precious child," the Deng family said in a statement.
The fraternity is currently banned from campus. Pi Delta Psi did not immediately reply to request for comment.