37 New Emojis, Including Taco and Cheese, Are Coming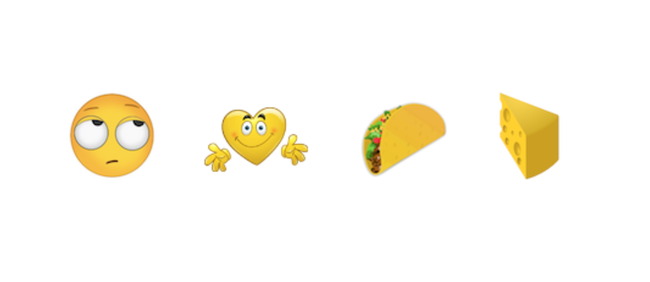 The Unicode Consortium announced the release of 37 new emojis this week, including the long awaited taco and cheese wedge emojis. There will also be five emoji modifiers released, which allow skin tone and hair color to be adjusted.
The new emojis include a face rolling its eyes, a face on a heart making a hug gesture, and various hockey sticks. The most popular requests were bottle with popping cork, burrito, cheese wedge, hot dog, popcorn, taco, turkey and a unicorn face. A variety of faces, sports and religious emojis were also added.
New emoji are selected by the Unicode Emoji Subcommittee, which receives submissions from Unicode Consortium members. The subcommittee reviews each submission based on a variety of criteria: how often it would be used, how distinct it is, whether it fills a disparity gap, and how often it is requested.
The new emoji will debut later this year but its unclear exactly when—possibly when iOS 9 rolls out in the fall.