3D-Printed Reefs Can Help Fight Coral Reef Devastation
Saving coral reefs just went high-tech.
A 3D-printing method to preserve the reefs has been developed by researchers from four of Israel's leading universities.
Their innovation is based on the natural structure of coral reefs off the coastal city of Eilat, Israel. But the scientists say the model can be adapted to help curb reef devastation plaguing coral ecosystems around the globe.
Coral reefs are some of the most diverse ecosystems in the world.
In a paper recently published in the journal Science of the Total Environment, the scientists describe how the world's coral reefs are becoming extinct, due to various factors, including global warming and accelerated urbanization in coastal areas.
"The rapid decline of coral reefs has increased the need for exploring interdisciplinary methods for reef restoration," explained Natalie Levy, a PhD student at Bar-Ilan University.
Diseases and predators, as well as pollution, sedimentation and unsustainable fishing practices threaten coral reef ecosystems.
Scientists say the restoration process involves scanning underwater photographs of coral reefs and then incorporating environmental genetic information into a 3D technology algorithm. The researchers then 3D-print a new ceramic reef that is naturally porous underwater.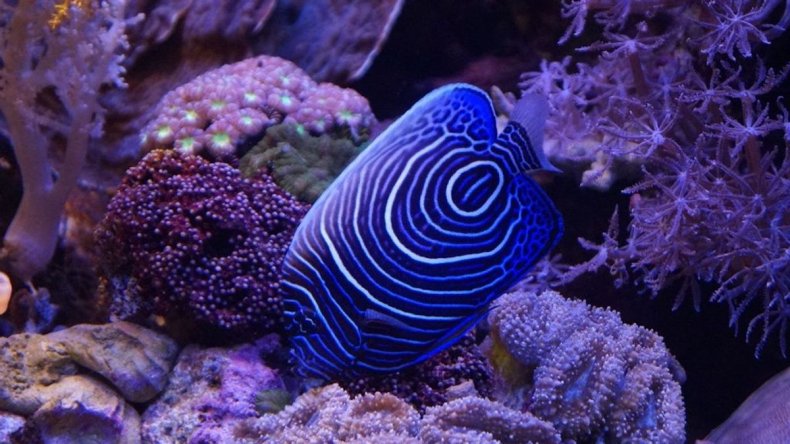 The researchers are currently installing several 3D-printed reefs in the Gulf of Eilat. The artificial reefs are expected to attract corals, fish and invertebrates that support the regrowth of natural coral reefs.
The joint research was led by Prof. Oren Levy and PhD student Natalie Levy of the Mina and Everard Goodman Faculty of Life Sciences at Bar-Ilan; Prof. Ezri Tarazi and PhD student Ofer Berman from the Technion's Architecture and Town Planning Faculty; Prof. Tali Treibitz and PhD student Matan Yuval from the University of Haifa; and Prof. Yossi Loya of Tel Aviv University.
Coral reefs are not just beautiful, they serve both ecological and practical ends.
Coral reefs protect coastlines from storms and erosion. They provide jobs for local communities and offer opportunities for recreation. In addition, they are a source of food and even medicines. National Oceanic and Atmospheric Administration (NOAA) scientists have extracted chemicals from corals and sponges that fight some of the worst infectious bacteria, according to Ocean Today.
Globally, more than half a billion people depend on reefs for food, income and protection. Fishing, diving, and snorkeling on and near reefs add hundreds of millions of dollars to local businesses.
The total economic value of coral reef services for the U.S. — including fisheries, tourism, and coastal protection — is more than $3.4 billion each year, according to NOAA Coral Reef Conservation Program.
Scientists are proposing to expand the number of coral reef sanctuaries to preserve species of marine life vital to local human populations and halt their disappearing within three decades.
Produced in association with ISRAEL21c.
This story was provided to Newsweek by Zenger News.