U.S. Soldiers Don't Deserve to Know About Potential Issues With Safety Gear, 3M Officials Say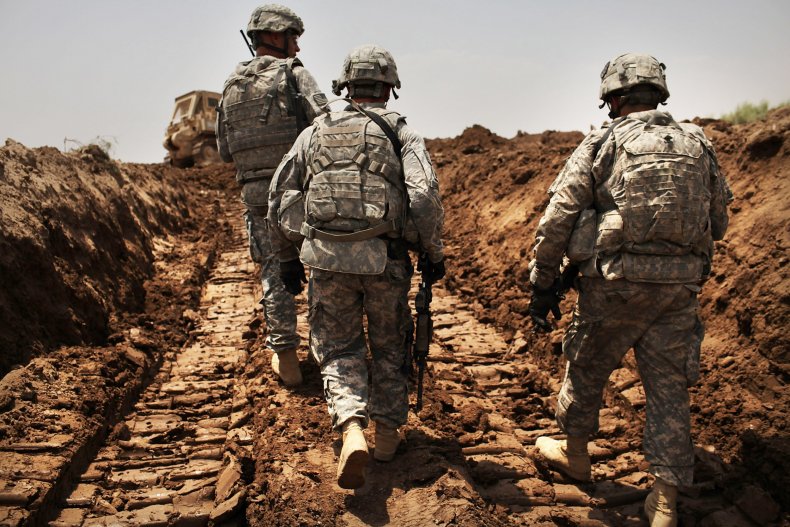 Newly unsealed documents in a collection of federal lawsuits against the manufacturing giant 3M show that the company joked about earning lucrative margins from the Defense Department and dismissed concerns about transparency over a potentially defective product.
The lawsuits, filed by approximately 140,000 U.S. servicemembers, allege that 3M and a subsidiary, Aearo Technologies, deceptively marketed and sold combat-grade earplugs to the military. The suit also claims Aearo Technologies designed the product defectively, and that researchers covered up tests showing the earplugs could result in acoustic injury.
3M has repeatedly rejected claims of wrongdoing, denying that the Dual-Ended Combat Arms Earplug (CAEv2) was designed defectively or dangerously. It has acknowledged that "certain users" of the earplug required special instructions to use the device properly, but claimed this caveat was "clearly communicated" to the military.
Newsweek subscription offers >
The lawsuits began to be filed in late 2018 until the sheer volume became so unwieldy that the cases were aggregated and transferred to a federal court in Pensacola, Florida.
The dispute over the earplug involves its ability to form a complete fit in the ear canal. The lawsuits claim that the plug was inadvertently designed to loosen after insertion, creating a situation in which dangerously high levels of combat noise could damage the eardrum. The earplug was discontinued in 2015.
Newsweek subscription offers >
In response to a request for comment, 3M told Newsweek that it denies "this product was defectively designed and caused injuries."
The plaintiffs believe that the devices soldiers were provided may have reduced noise by as little as 10 percent of what was advertised. 3M disputes this, arguing that its earplug meets the military's base specifications even with any potential insertion issues.
Hearing loss is "by far" the most common service-connected injury suffered by veterans, according to the Department of Veterans Affairs. The department says that, in 2014, more than 933,000 veterans were receiving disability benefits related to hearing loss and nearly 1.3 million were receiving benefits related to tinnitus.
In an e-mail message revealed in a newly unsealed deposition, Mike Cimino, a 3M marketing manager, remarked on the earplug's 85-cent cost and $7.63 selling price.
Cimino observed how another individual "seeded" the product into a "new recruit issue program" at the Defense Department, appending "LOL" to the end of the message.
In his own deposition, Cimino said that he did not "recall" what his "point was with that" comment, "other than to lay out what the costs and the selling price was."
3M said it "has a long history of partnering with the U.S. military" and continues "to make products to help protect our troops and support their missions."
"We take very seriously our work with the U.S. government and continue to be committed to providing the best quality products at fair and transparent prices," the company added.
A key allegation in the lawsuits, which seek potentially billions of dollars in compensation, centers around the testing of the earplugs in a laboratory setting. The plaintiffs accuse 3M of designing a specific test that would artificially inflate the plug's noise reduction capabilities. They also accuse 3M of withholding this information from consumers and the military, thereby implying that the earplugs could attain a level of noise reduction that wasn't possible through standard use.
"We deny that any relevant information was withheld from the government," 3M said. "We will vigorously defend ourselves against such allegations."
In another pair of depositions that were unsealed, 3M officials said they did not believe it was important for soldiers to know the plugs had been tested in a different way than how they were being used in the field.
In response to a question about whether soldiers were "entitled to know" that the way 3M tested its earplug was different from the way the device was used in combat, one sales manager said in a deposition, "I don't believe so."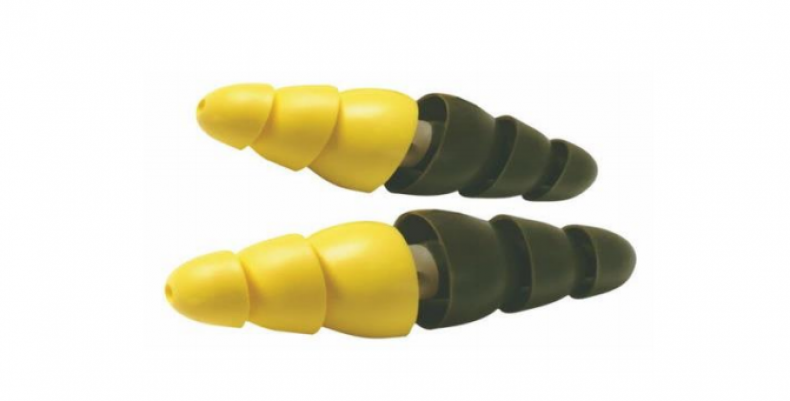 Martin Salon, a former vice president at Aearo Technologies, was asked if it was okay for 3M to "conceal" information about potential defects in the earplug from the government. He responded, "I suppose it is, if the product is working in most cases."
When asked whether it was acceptable "to sell a product and conceal information where it will have a negative effect on our soldiers," Salon replied, "Yes."
"Today, thousands, if not millions, of veterans and civilians suffer from hearing loss, tinnitus, and additional hearing-related injuries, which 3M claimed their product should have prevented," Bryan Aylstock, lead counsel for the plaintiffs, told Newsweek in a written statement. "The effects of injuries like these on quality of life are enormous, long-lasting, and difficult to treat."
3M is arguing in federal court that they should not be held liable for claimed injuries because of, among other reasons, the fact that the company is a government contractor. The Supreme Court has held that defense contractors have immunity from many state lawsuits when the government has a hand in designing or developing a device.
"3M's 'government made me do it' defense fails on numerous grounds and should be denied by the Court," Aylstock added.
But as 3M tells it, not only had the military "specified and approved detailed product requirements" for the earplug, Aearo also "informed the military" about the insertion issue after it was revealed during testing, a prerequisite for asserting the government contractor defense.
When asked about the deposition testimony, 3M reiterated its position that the "U.S. military was aware of the company's test results and the need to train users of the product to fold back the flanges on the opposite end, as needed, to get a good fit." The plaintiffs contest this.
This is among the latest public disputes 3M has had to confront in recent weeks. In early April, President Donald Trump invoked the Defense Production Act, a powerful, Korean War-era law governing the provision of emergency supplies, to force 3M to produce N-95 respirators.
Suddenly caught in a PR firestorm, 3M responded with concern, noting that it never intended on shirking orders for personal protective equipment from the administration.
"3M and its employees have gone above and beyond to manufacture as many N95 respirators as possible for the U.S. market," the company said in a press release on April 3.
Trump later called his use of the Defense Production Act, in general, a form of "retaliation" for recalcitrant manufacturers. A senior administration official escalated the dispute, telling Newsweek at the time that 3M was "deliberately spreading misinformation" by claiming the administration had restricted exports of PPE.
In a memorandum, the White House did indeed move to limit distribution of PPE overseas, directing the Federal Emergency Management Agency to use any authority to "allocate to domestic use" respirators, surgical masks and gloves. But FEMA later announced that shipments to Mexico and Canada would be exempt from the restrictions, a key point of contention in the standoff.
U.S. Soldiers Don't Deserve to Know About Potential Issues With Safety Gear, 3M Officials Say | U.S.