4 Arrested in Times Square After March Supporting Ferguson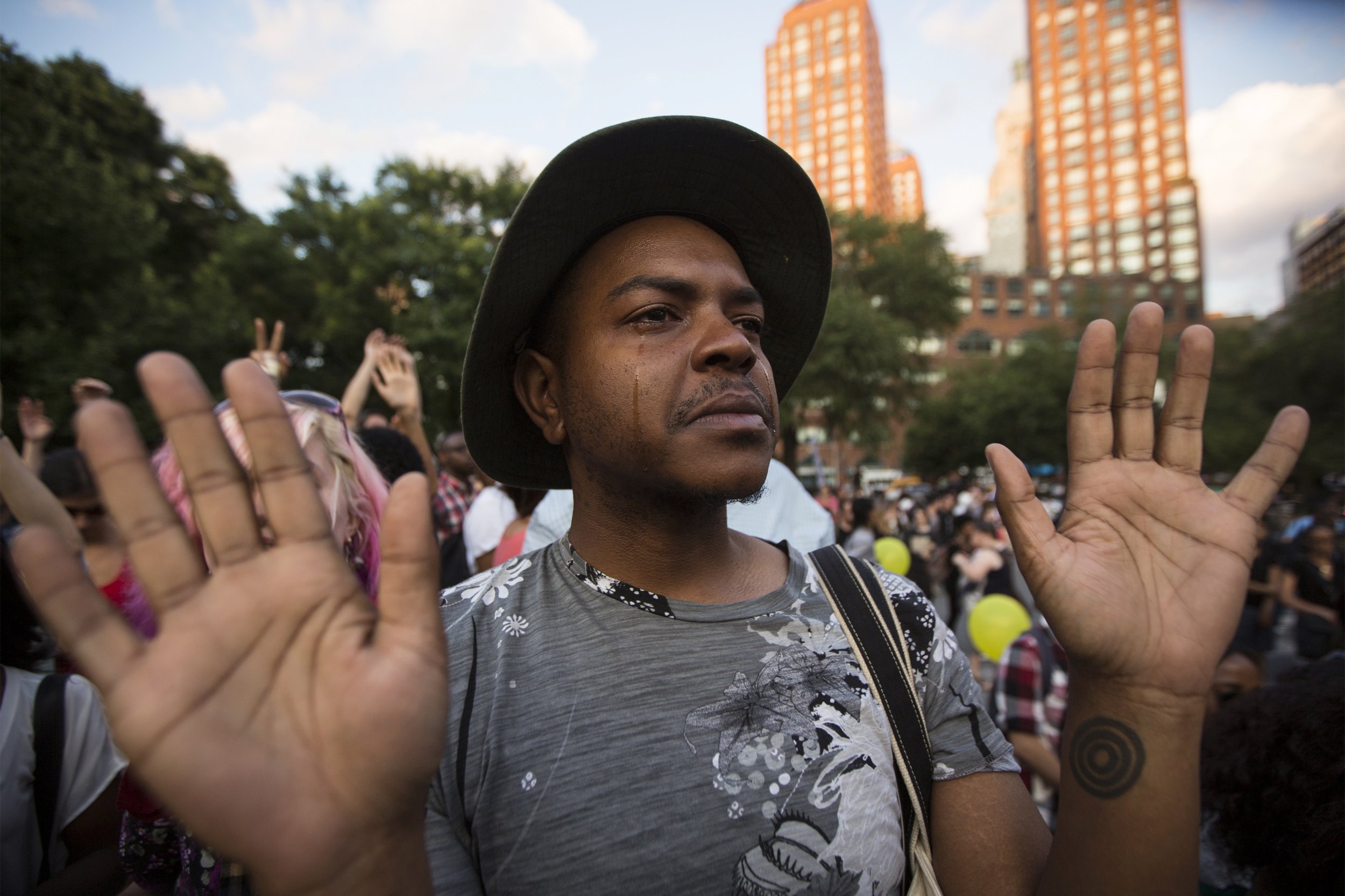 Demonstrators gathered for a peaceful vigil in New York's Union Square on Thursday evening, in solidarity with the town of Ferguson, Missouri, and five days of protests there following the shooting of 18-year-old Michael Brown on Saturday.
Chanting "hands up, don't shoot," protesters marched uptown towards Times Square, where at least four were arrested in an argument with police. As seen on a livestream from the scene, police corralled demonstraters and let them out five at a time. One of the persons arrested has been identified as Jason J. Woody.
Those marching from Union Square to Times Square could be heard chanting: "no justice, no peace, take it to the streets, fuck the police."
In Union Square, activists held up powerful signs and motioned together, saying "hands up, don't shoot."