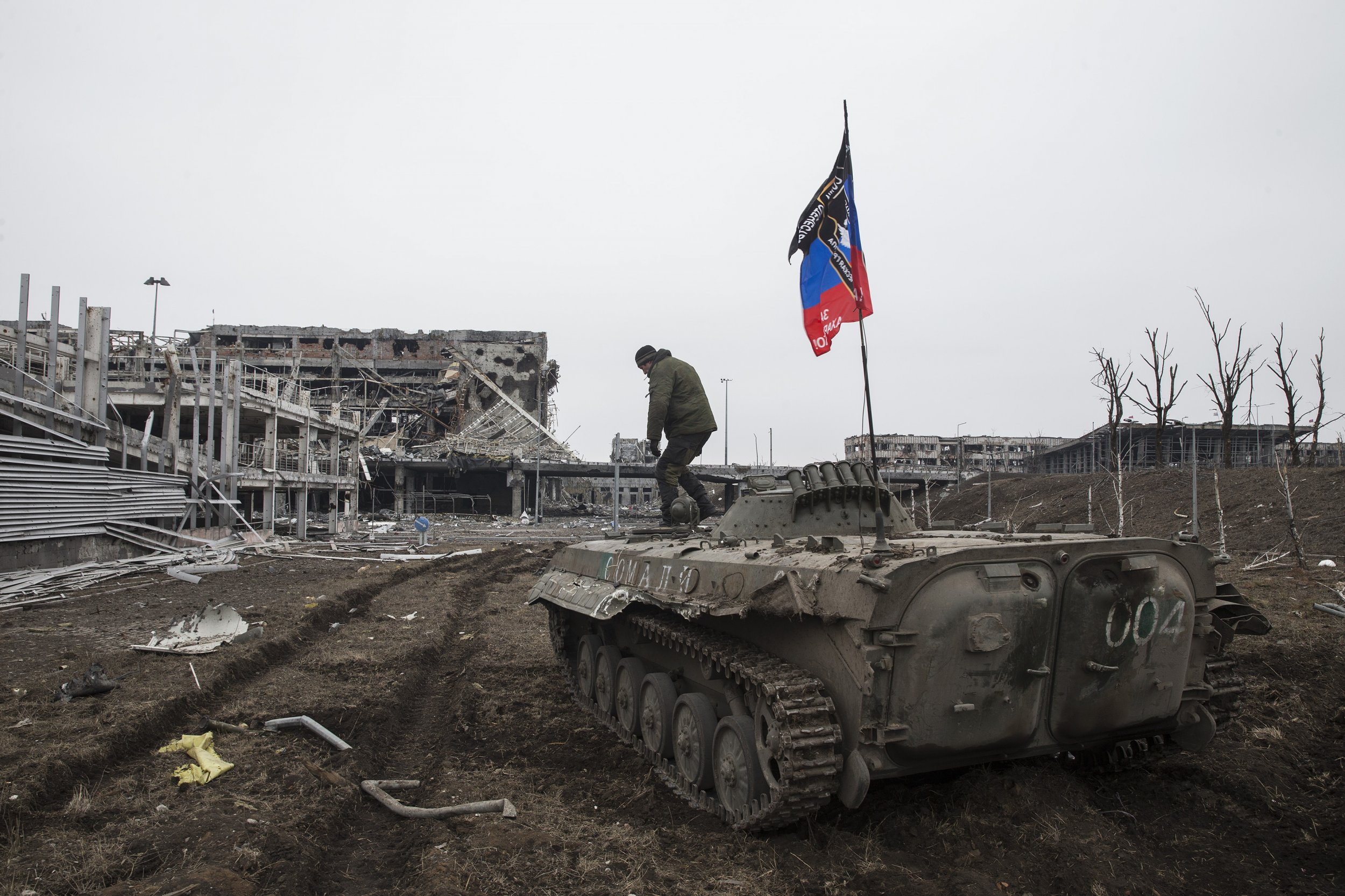 Four children and 21 adults have been killed in explosions in the Donetsk region so far this year, according to a report released this week by Ukraine Under Attack, a nonprofit initiative of the Ukrainian Crisis Media Center.
The report cites information provided by the Volnovakha National Police Department, a force in the Donetsk region. Along with the 25 dead, five children and 65 adults have been wounded in what Ukraine Under Attack describes as "trip wire blasts." These involve an explosive detonating after a wire is triggered—usually by, as the name would imply, tripping over it.
For example, A woman was killed in early November by an explosive device after stepping out of her vehicle on the side of the road in the Donetsk region. The area she walked into had warning signs about possible mines, authorities said in a web statement.
"The police of the Donetsk region once again is advising people to follow rules of personal safety while crossing the border. Please, pay attention to the warning signs, please do not put your life in danger. In this area, it is absolutely not allowed to step out from the road," the press service for the Interior Minister of Ukraine in the Donetsk region said in a statement following the woman's death.
Almost 8,000 people have been killed in the conflict in Eastern Ukraine since April 2014, the United Nations Office of the High Commissioner for Human Rights announced in September. Pro-Russian separatists and Ukrainian soldiers have been waging war steadily in the region, despite several ceasefire negotiations.
"The shelling of residential areas on both sides of the contact line has led to a disturbing increase in the number of civilian casualties over the past three months. More needs to be done to protect civilians and put a complete stop to the hostilities, in accordance with the February ceasefire agreement," UN Human Rights Chief Zeid Ra'ad al Hussein said in September.