4 Ex-Car Company CEOs to Pay Millions as Part of Volkswagen Emissions Settlement
Four former car-company CEOs will pay millions in settlement fees after Volkswagen was caught using diesel engines to cheat on emissions tests in 2015, the Associated Press reported.
Martin Winterkorn, an ex-CEO of Volkswagen, will pay $13.6 million for his failure to address the issue when it came to light. His contribution is part of 288 million total euros that will be paid in the settlement, 270 million of which Volkswagen said will come from liability insurance.
Volkswagen said that Winkerton "breached his duties of care" in a statement following a law firm's investigation.
In addition to Winkerton, the former head of Audi's luxury car division, Rupert Stadler, will pay 4.1 million euros, while former Audi executive Stefan Knirsch will contribute 1 million euros. A former executive for Porsche, Wolfgang Hatz, will pay 1.5 million euros. Porsche is a part of the Volkswagen Group.
For more reporting from the Associated Press, see below.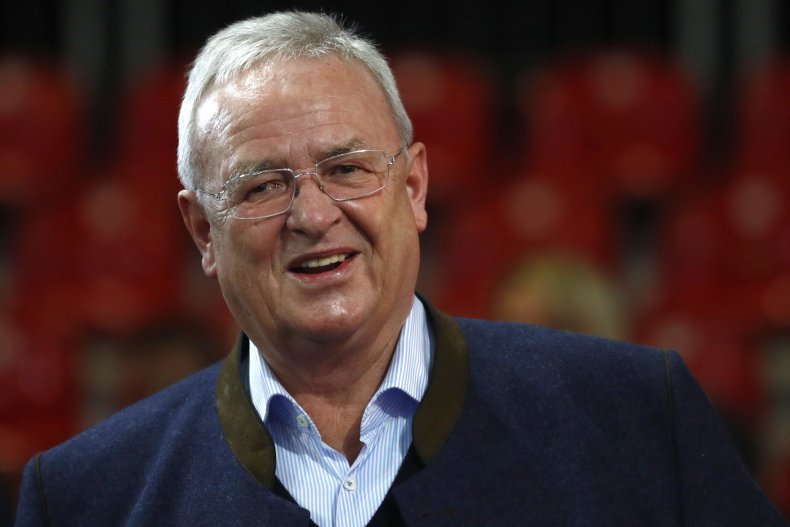 The U.S. Environmental Protection Agency caught Volkswagen using software that let the cars pass emissions tests and then turned off air pollution controls during normal driving.
Winterkorn, who has denied wrongdoing, resigned a few days after the September 18, 2015 notice of violation from the EPA. Volkswagen has apologized and paid more than 31 billion euros in fines, recall costs and compensation to car owners.
U.S. environmental regulators were alerted to the emissions problems in May 2014 by a study from the West Virginia University's Center for Alternative Fuels, Engines & Emissions. Volkswagen, however, continued to assert that the increased emissions came from technical issues, not illegal software.
The investigation found that from July 27, 2015, Winterkorn failed "to comprehensively and promptly clarify the circumstance behind the use of unlawful software functions" in 2.0-liter diesel engines sold in the U.S. from 2009 to 2015.
The company said Winterkorn also failed to ensure that the company answered questions from U.S. regulators "truthfully, completely and without delay."
Separately, prosecutors in Berlin said Wednesday they had charged Winterkorn with making false statements to a parliamentary committee looking into the emissions issue. Their statement said Winterkorn falsely stated that he learned of the illegal software only in September of 2015, instead of in May of 2015.