Four Fast Facts About MAMAMOO, the K-pop Girl Group Behind 'Reality in Black'
With their newly released track "Destiny" already cracking the Top 10 on Billboard's World Digital Song Sales Chart, Korean pop quartet MAMAMOO is closing 2019 with a bang.
On Thursday, the four members of the girl group—Solar, Hwasa, Moonbyul and Wheein—dropped their second full-length album, Reality in Black, along with the music video for their latest single, "HIP."
"It's about living a life where you don't care about how other people see you and it's a song about a life that's the most like you. Sincere 'HIP' comes from the mindset of loving myself, so the song conveys the meaning of valuing yourself and living confidently rather than caring about what others think," MAMAMOO member Hwasa said of the release on Thursday, as reported by Korean entertainment news site Soompi.
"The song is fun, but fun songs are always difficult at first for me. I wanted to express this fun song in a cool way. But composer Kim Do Hoon already made it in a cool way, so I liked that we were able to convey that vibe" she added.
Read on for more facts about one of K-pop's trendiest groups.
They just nabbed a victory in "Queendom," a major K-pop competition.
At the end of October, MAMAMOO were crowned the winners of K-pop singing show Queendom, a competition in the style of American Idol in which six female acts performed and competed against one another week after week for audience votes and chart points, according to Billboard.
According to an August poll from competition tracker Kpopmap, 34.3 percent of those surveyed supported the group, which had been predicted to finish in second place after front-runners AOA.
Some of the girls got off on the wrong foot.
In the past, the four members of the group have been open about how they met, and about their initial thoughts about one another .
"I met Wheein at another agency," Moonbyul said in an interview with Soompi in 2017. "She was the youngest then, and I wasn't really close to her. I thought maybe she didn't like me. When I asked her, 'Do you want to go eat?' she would say that she had to go take care of her cousins. After that, we reunited some time later, and she reached out like we've known each other for a long time."
Solar also took issue with Moonbyul in the beginning, telling the outlet that they initially had a misunderstanding. "Moonbyul suddenly started calling me 'that friend over there.' I felt very disrespected," Solar said during the interview. "I thought, 'I can't be her friend.' But since we talked every day, we naturally became good friends."
They've gotten a lot of flak for their wardrobe choices.
According to Allkpop, many perplexed fans took to the internet during the group's showcase for Reality in Black, questioning their performance wardrobe. Comments reportedly included:
"When Hwasa wears something like this she becomes a girl crush but what's wrong with Solar?"
"Their stylists are antis."
"Stylist person...why would you do this?"
"I don't want to see this."
Hwasa, who received backlash for appearing to have gone without a bra during the show, took on the critics. "I didn't do it on purpose. I just did what was natural and comfortable to me, and it's not that I did it to get a certain outcome. There were people who were uncomfortable because I was so comfortable, and some who were positive about it. I'm thankful for all the opinions," she said.
If not singers, they each would have been...
According to k-pop news site Allkpop, the members of MAMAMOO recently revealed what careers they would have pursued if they had not gotten their break in show business:
"I would have been preparing to be a police officer, which was my childhood dream," Moonbyul shared at a release event for Reality in Black.
Solar said: "My original dream was to be a flight attendant, but I figured out it wasn't for me. My mother wanted me to be a doctor of Korean medicine in the past."
"I suddenly thought of the fact that my parents wanted me to become a monk. If I weren't a singer, I think I would be living free somewhere," Hwasa said.
Meanwhile, Wheein declared: "We wanted to show that whatever life, whatever career you choose can be cool and hip depending on your mentality."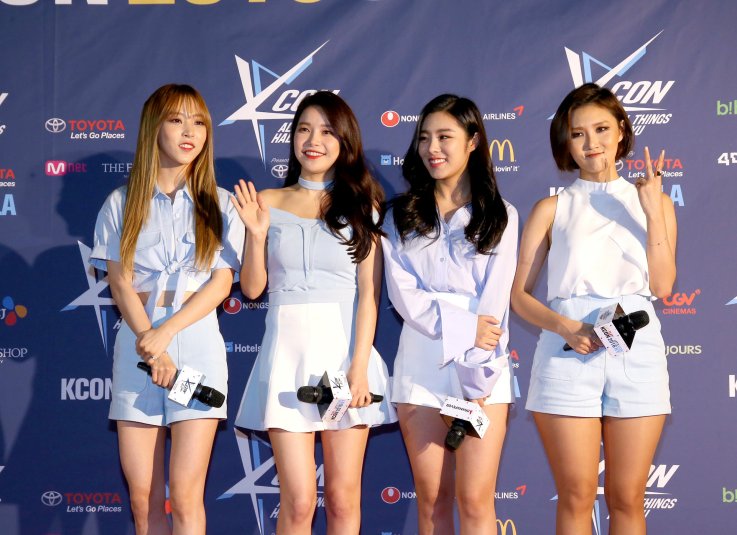 Four Fast Facts About MAMAMOO, the K-pop Girl Group Behind 'Reality in Black' | Culture