The beloved annual federal holiday is almost here once again, where we get together with our families and friends to celebrate the country's separation from the British Empire in 1776 and the founding of the U.S.
It was on July 4th in 1776, that the Second Continental Congress approved the Declaration of Independence.
To celebrate the annual holiday, there are a few typical traditions people enjoy. These include barbecues, attending parades and watching fireworks displays.
We've listed below our top choices and unmissable 4th of July fireworks displays: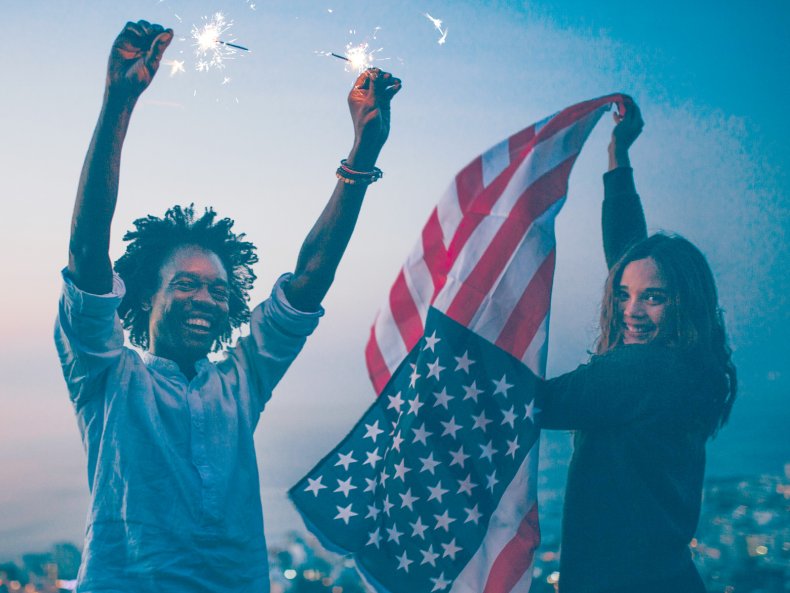 The 9 Must-See Fourth of July Firework Displays
St. Louis - Stream it or watch it live, St. Louis is known for throwing "America's biggest birthday party." This year, the city is to have an action-packed weekend, with parades, live music, food and more.
Nashville - This year, Nashville is boasting that it will have a "dazzling pyrotechnics display" that is to be the largest in the city's history.
Los Angeles - Expect to see Steve Martin and Martin Short along with the Los Angeles Philharmonic perform at the Hollywood Bowl, as fireworks are set off in the background.
Washington D.C. - The ultimate location to celebrate Independence Day. The fireworks display is to take place on the National Mall.
New York City - This will mark the Macy's 46th annual fireworks display in New York City, so expect to see a grand event, with patriotic music.
San Diego - Its display has been titled the "Big Bay Boom" largely due to the fact that fireworks are set off from four different barges on San Diego Bay.
New Orleans - One major highlight features what is called the Dueling Barges show, which boasts a fireworks display to the sounds of patriotic music.
Denver - The fireworks will be set off from the roofs of the City and County Building. This is across the Civic Center Park, which is set to have festivities prior.
Boston - The fireworks display is to feature patriotic music.
How to Use Fireworks Safely
It's important to note that setting off fireworks is not legal in every city or state, make sure to check your local city's regulations before purchasing fireworks.
If it is legal for you to acquire fireworks, we've listed below a few tips and tricks according to the Consumer Product Safety Commission (CPSC) to keep you safe:
Keep a bucket of water or a garden hose handy, in case of fire or other mishaps.
Light fireworks one at a time, then move quickly away from the fireworks device.
Never try to relight or handle malfunctioning fireworks. Soak them with water and throw them away.
Never place any part of your body directly over a fireworks device when lighting the fuse. Move to a safe distance immediately after lighting fireworks.
Never point or throw fireworks (including sparklers) at anyone.
After fireworks complete their burning, to prevent a trash fire, douse the spent device with plenty of water from a bucket or hose before discarding the device.