Four people were killed in a crash in Georgia after going more than 150 miles per hour in order to avoid deputies.
In addition to the four, two other people, all young men, were injured in the weekend crash.
Just after midnight local time on February 6, in Monroe County, Georgia, deputies were alerted to a Black Dodge Charger traveling more than 100 miles per hour on the interstate, according to WSB-TV of Atlanta.
Before one deputy could try to stop the Charger, the vehicle was already allegedly going in excess of 130 miles per hour. A second deputy, WSB-TV said, did attempt a traffic stop but that effort did not yield the intended results, as the vehicle refused to comply with the deputy. The Charger, by that time, had increased its speed to 169 miles per hour.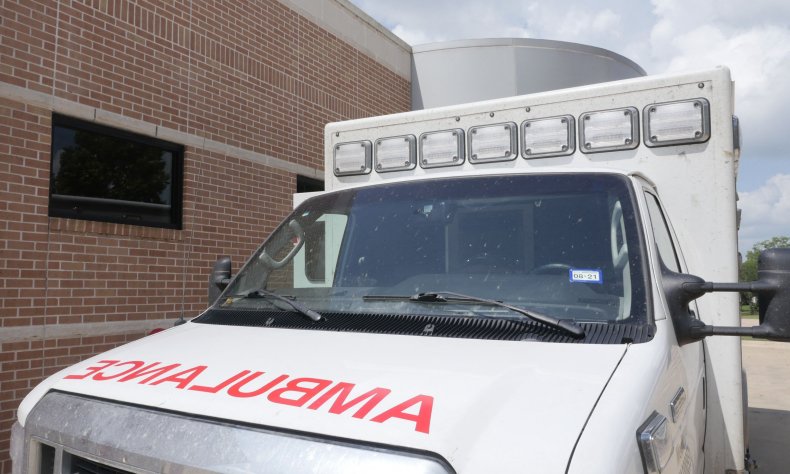 Due to the vehicle's high rate of speed, the deputy lost sight of the Charger. However, Monroe County Sheriff Brad Freeman said the vehicle crashed about nine miles from where it initially passed the first deputy, according to the Macon Telegraph.
It appeared that the Charger exited the interstate and then lost control as it continued to travel at an excessive speed up the exit ramp, Freeman said. After the driver lost control of the vehicle, it went into a wooded area on the east side of the interstate, resulting in a crash as the vehicle subsequently burst into flames.
Upon arrival at the crash scene, deputies attempted to put out the flames and get people out of the burning vehicle. Two people were able to successfully exit the burning vehicle on their own. They were transported to the hospital for treatment. The condition of those two individuals was not made immediately available.
However, four other occupants were pronounced dead at the scene. Of those four, two people were pulled from the car by authorities, one was ejected from the car while the other was stuck in the flaming wreckage.
Deputies did say the six people involved in the fatal crash were males between 16- and 22-years-old.
"It's sad when young people lose their lives," Freeman told the Macon Telegraph.
It's unclear why the vehicle refused to adhere to the deputies' commands but the Monroe County Sheriff's Office did state, on social media, that three guns, as well as 17 credit cards, were found in the car.
The deadly crash remains under investigation.
Newsweek reached out to the Monroe County Sheriff's Office for comment.