4 Persons of Interest Detained in Deaths of 6 People Found Shot Inside Wisconsin Home
Four persons of interest were detained Thursday in the deaths of six people found shot inside a Milwaukee home Sunday, authorities said Thursday.
Police are still determining if those four persons of interest had any involvement in the shooting and no charges have been filed with the Milwaukee County District Attorney's office, Milwaukee Police Chief Jeffrey Norman said during a news conference, per WITI.
According to Norman, the persons of interest are all adults. He also said police believe there are multiple suspects involved in the incident and that it is likely a targeted attack.
The incident does not look like a murder-suicide, he said.
On Monday, police became aware of a 911 call related to the incident, but it was found to not have come from the address where the shooting occurred, Norman said. He said the caller claimed she was a victim of a shooting and there were multiple victims, giving two addresses near where the incident happened.
Police responded to the call, going to both locations, but found no evidence of the shooting or made contact with the caller, Norman said.
The caller was found and discovered to not have been a victim, but her involvement in the incident is still unclear, Norman said.
The call was made about 12 hours before the six victims were found.
"We can't have a city where somebody can go and pull the trigger and kill somebody and then go sit on somebody's couch. We can't have that," Milwaukee Mayor Cavalier Johnson said at the news conference. "Somebody out there knows something ... if you know something, say something."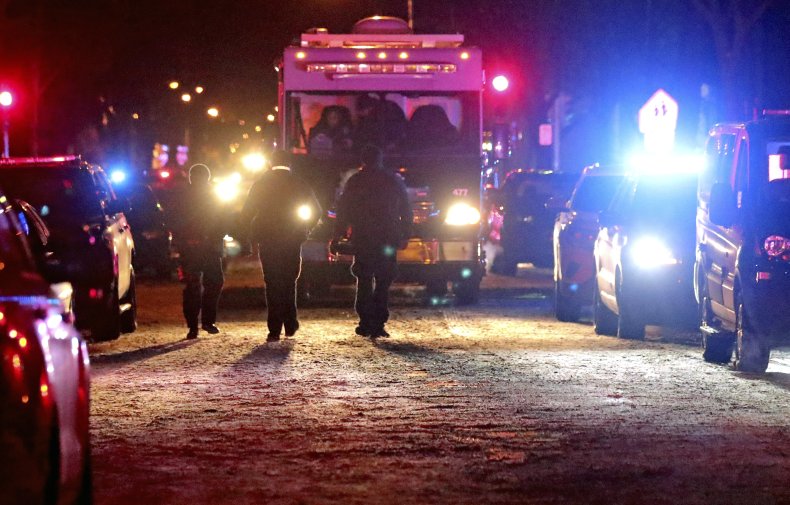 The victims are Michelle Williams, 49; Donta Williams, 44; Donald Smith, 43; Charles Hardy, 42, Javonia Liddell, 31; and Caleb Jordan, 23, according to the Associated Press.
On Sunday afternoon, police responded to help with a welfare check at a home where five bodies were first found. The Milwaukee County medical examiner tweeted Monday that an additional victim, a male, was found, bringing the total victims to five males and one female.
The time of the incident is still unclear, Norman said.
Police said that all six victims were suffered gunshot wounds. Of the six victims, three of them—Michelle Williams, Donta Williams, and Donald Smith—resided at the address where the bodies were discovered, according to the medical examiner.
The motive has also yet to be determined, according to Norman.
"Our community deserves better and this senseless violence needs to stop," he said.