'4 Pics 1 Word' Daily Challenge May 10: Today's 6-Letter Spain Puzzle Answer
Looking for answers to today's 4 Pics 1 Word challenge? Check out the answer for the May 10th 6-letter Spain Challenge word, here.
It's May and this month's daily 4 Pics 1 Word challenge theme is Spain. The May 10th puzzle is now live and with it comes a 6-letter word related to the monthly theme. If you are working on today's puzzle but it has got you stumped, we've posted today's answer, along with links to earlier daily challenge answers below.
Happy Puzzling!
4 Pics 1 Word Daily Challenge May 10: Today's 6-Letter Spain Puzzle Answer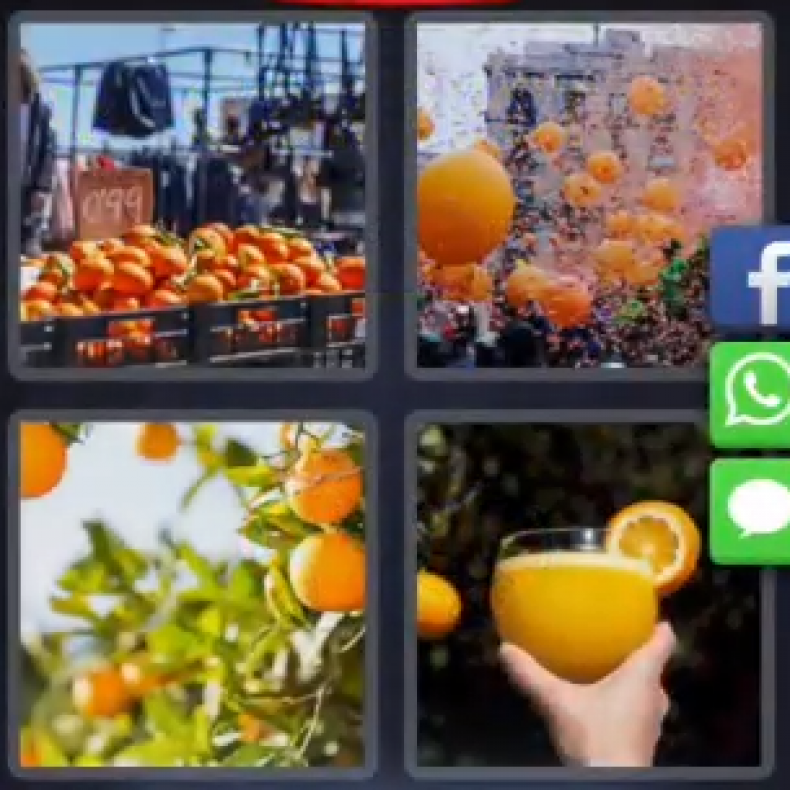 May 10 Photo Clues
Today's puzzle involves four photos that all have a common thread related to the monthly Spain Theme. They are as follows:
A photo of an orange grove.
A photo of a confetti and balloons at a carnival in Barcelona, celebrating the Battles of Taronjada
A photo of a person holding a Mimosa drink.
A picture of a double-decker bus full of people.
A photo of an open air farmers market with focus on fruits for sale.
May 10 Puzzle Solution (6 Letters)
To see earlier 4 Pic 1 Word Daily Challenge answers, visit our complete list of May 2018 answers, here.
Oranges In Spain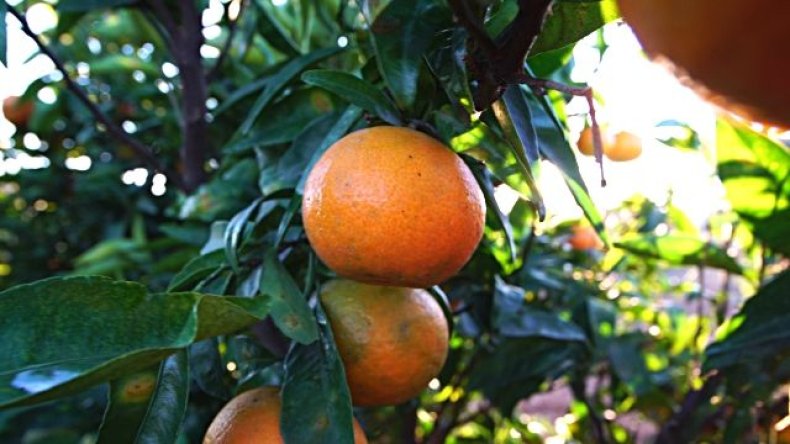 Spain's advantageous position in the Mediterranean basin allows it to produce over 12 million tons of fruit and vegetables annually, and represents about 10 percent of the global trade in fruits and vegetables, oranges being prime among them.
There are two main regions where oranges are grown in Spain: Valencia and Castellon. More than 40 percent of Spanish citrus exports comes from Valencia, and 25 percent from Castellon.
Besides being a leading exporter of oranges, Spain is also one of Europe's leading producer of fresh orange juice. Spain's orange juice exports were worth about 260 million euros (309 million US dollars) in 2014.
Spain is also one of Europe's main producers and exporters of canned fruit. Approximately five to 10 percent of its yearly citrus harvest is is processed as preserves.