Five Things To Know About Michael Horowitz, the Inspector General Behind the FISA Report
Inspector General Michael Horowitz is set to testify Wednesday before the Senate Judiciary Committee on his report detailing the internal review of the FBI's investigation into ties between President Donald Trump's 2016 campaign and Russia.
The Inspector General's review found that the FBI investigation into whether staff for "the Donald J. Trump for President Campaign were coordinating, wittingly or unwittingly, with the Russian government's efforts to interfere in the 2016 U.S. presidential election" had been unbiased, but did report "serious performance failures by the supervisory and non-supervisory agents with responsibility over the FISA [Foreign Intelligence Surveillance Court] applications."
He's a native New Yorker.
Horowitz was born in 1962 to Anne J. and Fred Horowitz in New York City. His father owned Paul Alfred Inc., a women's clothing manufacturer and his mother owned a Nyack, New York antique shop, according to The New York Times.
He worked in both the public and private sectors prior to being appointed Inspector General.
According to the Justice Department website, Horowitz holds degrees from Brandeis University and Harvard Law School. After graduating from Harvard, he served as a law clerk for Judge John G. Davies in the U.S. District Court for the Central District of California. He later worked as an associate at Debevoise & Plimpton law firm.
Horowitz served as an Assistant U.S. Attorney for the Southern District of New York from 1991 to 1999. In 1995, he received the Attorney General's Award for Distinguished Service for investigating police corruption. In 1999, he moved to the Department of Justice's Criminal Division in Washington D.C. He served as Deputy Assistant Attorney General, then Chief of Staff.
From 2002 to 2012, he was a partner at Cadwalader, Wickersham, & Taft LLP, focusing on white collar defense, internal investigations, and regulatory compliance, before being appointed Inspector General in 2012.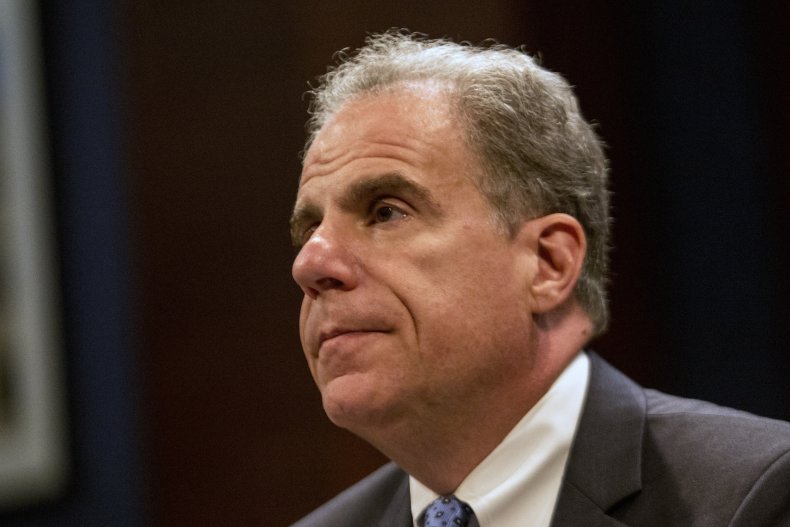 Horowitz has a long history of calling out internal issues.
Since being appointed Inspector General for the Department of Justice in 2012, Horowitz has not shied away from reviewing of investigations. In 2012, Horowitz recommended a review of 14 Justice Department officials following a failed attempt to infiltrate a weapon smuggling ring. The botched operation's failure to block weapons from crossing the southern border was linked to firearms found at American and Mexican crime scenes, The Washington Post reported.
In 2015, Horowitz criticized the FBI and Department of Justice for failing to provide documents "necessary to conduct effective oversight," according to The Washington Post.
His office reviewed the Hillary Clinton email investigation.
In June 2018, Horowitz released his report on the FBI's investigation into Hillary Clinton's email practices, Vox reported. Horowitz found that the FBI's investigation was politically unbiased, but he did criticize former FBI Director James Comey, who, his report alleged, "violated long-standing Department practice and protocol by, among other things, criticizing Clinton's uncharged conduct." The report also found that Comey "usurped" the Attorney General's authority,"and inadequately and incompletely described the legal position of Department prosecutors."
Horowitz's report on Russian probe into the Trump campaign found major errors by the FBI.
Horowitz's report on the FBI's investigation into whether Trump's 2016 campaign had ties to Russia found 17 major errors committed by the FBI, according to Reuters. The report is extremely critical of the FBI's reliance on former British intelligence officer Christopher Steele. He stated that information known by officials "should have resulted in questions being raised regarding the reliability of the Steele reporting and the probable cause supporting the FISA applications, but did not." In his report, Horowitz recommended the FBI review the performance of staff who were responsible for preparing, reviewing and approving FISA applications, and managers and supervisors also involved in the investigation.