4-Year-Old Falls Down 70-Foot Cliff, Miraculously Survives
A Kentucky rescue team called the survival of a 4-year-old who fell off of a 70-foot cliff "nothing short of a miracle."
According to a post published on the Wolfe County Search and Rescue Team's Facebook page last Friday, the child was hiking with his parents at Red River Gorge when he slipped away and fell down the cliff. He came out of the fall with some cuts and bruises but was otherwise deemed OK.
"During the fall, the boy struck multiple ledges and encountered sheer drops of ~30 feet, falling ~70 feet in total," the post said.
The boy's father immediately scrambled down the cliff face and reached his son. By the time the Wolfe County Search and Rescue Team, an organization that is completely made up of volunteers, was notified, the father had begun heading back down the hill and toward a roadway. The post explained that team members met with the father and son by the time they reached the highway.
Drew Stevens, the public information officer for the Wolfe County Search and Rescue Team and one of the responders for the mission, told Newsweek the rescue mission lasted about 15 to 20 minutes.
"Incredibly, while the child was certainly scraped up and bruised, he appeared to be otherwise [OK]," the Facebook post read. "He was very talkative, and very interested in [superheroes]. The only [superhero] present was him."
Local emergency medical responders examined the boy and released him to his parents.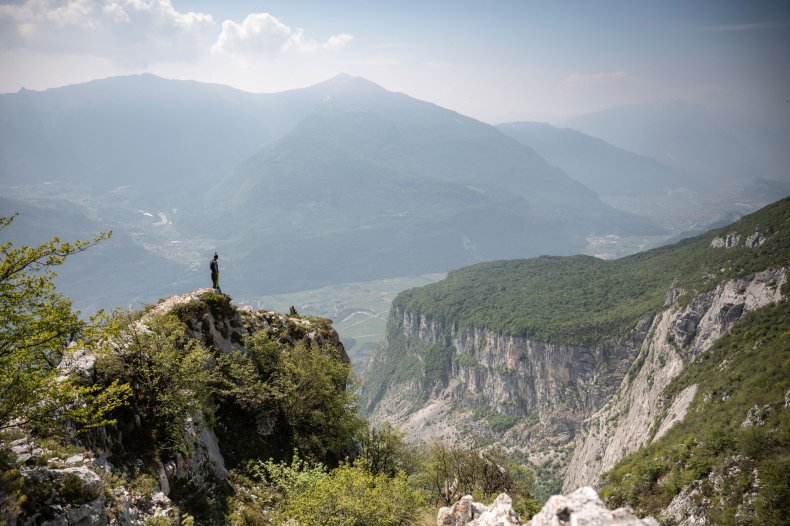 Stevens told Newsweek that the team frequently responds to rescue calls in that area. The calls involve lost hikers, injuries and flooding or swift water incidents. It also is not uncommon for hikers to fall off of cliffs, and many of them may face traumatic injuries or even death.
"Oftentimes [cliff falls] can be fatal," Stevens explained. "The team also deals with people who are severely injured with broken bones. I've been on a mission where someone was paralyzed from a fall. Folks frequently get injured very badly."
He went on to explain that when the team received the call about the child, he tried to mentally prepare himself for what he was going to find.
"To find [the boy] talking like he was on a playground was an emotional moment," Stevens said.
There was no way for Stevens to explain why the young boy managed to survive.
"It's just really improbable and truly miraculous to survive that fall," he told Newsweek.