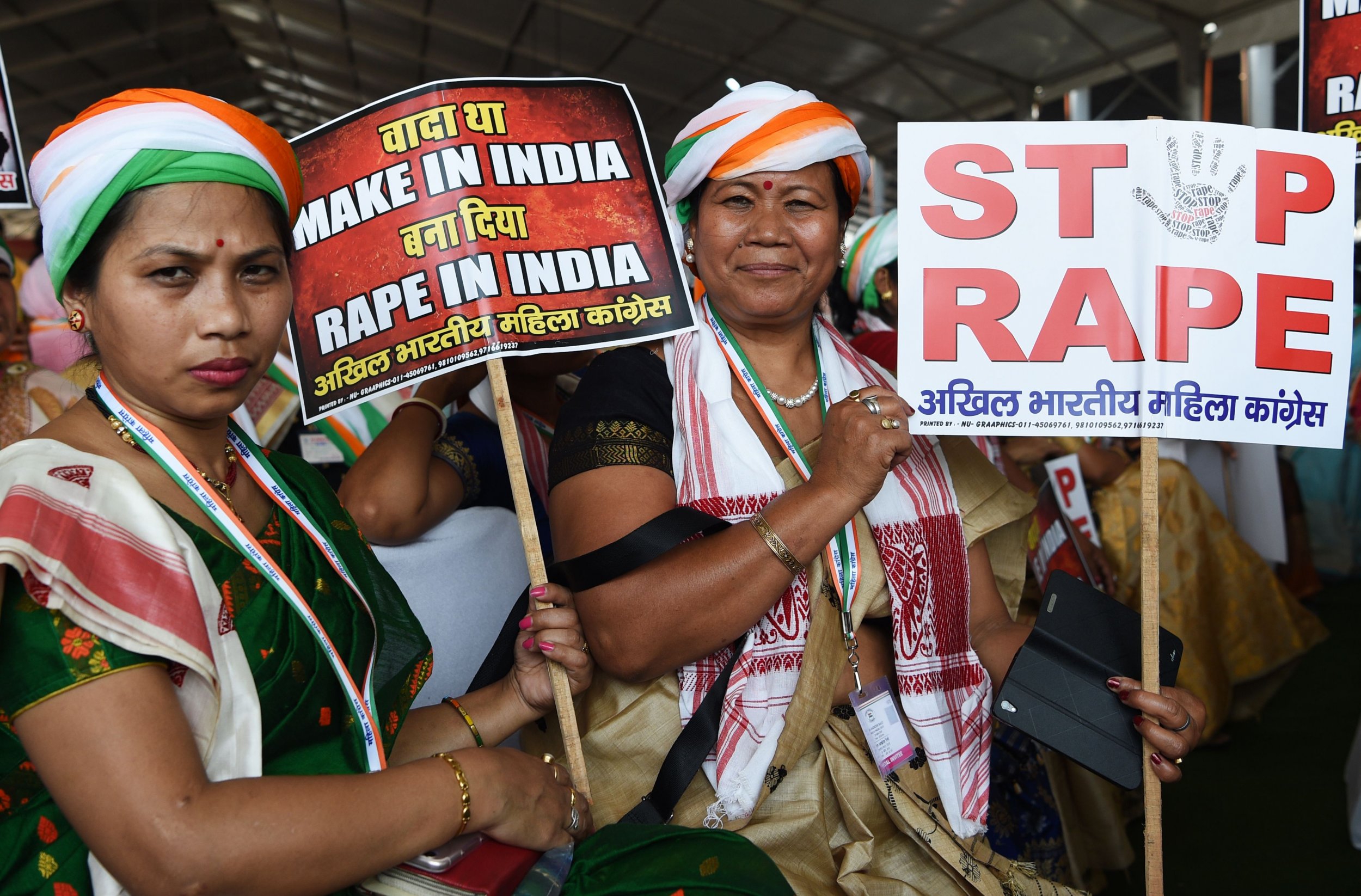 Indian police have opened an investigation into claims that a four-year-old girl was gang-raped while being treated in a hospital in the north of the country.
The alleged assault took place Saturday at a medical center in Bareilly, around 155 miles southwest of the city of Lucknow, the Associated Press reported. The girl later told her grandmother about the attack and police began their probe Sunday.
The child said she had been raped by a hospital attendant and four others while alone in the intensive care unit on Saturday night. She had been brought to the hospital in the state of Uttar Pradesh after being bitten by a snake and had been receiving treatment for four days. According to The Indian Express, the girl was on a ventilator at the time of the attack.
Police said they are reviewing CCTV footage and have already taken one man into custody. As the search continues for other alleged perpetrators, officials also said they are trying to establish why the young girl was left alone on the ward.
India has been forced to deal with multiple high-profile sexual assault cases in recent years. One of the most infamous incidents—the gang-rape and murder of a student on a moving New Delhi bus in 2012—sparked demands for harsher punishments for those convicted of sexual assault and greater protection for women.
A Thomson Reuters Foundation survey published earlier this year found India to be the world's most dangerous country for women. The country was the worst performing in three categories: the risk of sexual violence and harassment, the danger of traditional cultural practices and the threat of becoming a victim of human trafficking, sexual slavery and domestic servitude.
Acid attacks, female genital mutilation, child marriage and physical abuse were all cited as significant threats in a country where violence against women has long been accepted and often ignored.
The Indian government passed tougher laws in response to the 2012 killing, extending the punishment for rape of an adult to 20 years in jail. Four of the six men arrested in connection with the attack have been sentenced to death, one appears to have taken his own life while awaiting trial and a sixth—who was 17 at the time of the assault—served three years in a juvenile detention center before being released.
Earlier this year, the government also approved the death penalty for those found guilty of raping children under the age of 12. Officials were responding to public outrage over a series of attacks on young children in recent years, AP explained.
Though harsher penalties for rape and sexual assault have been introduced, India's creaking justice system means it can take years for justice to be delivered. Earlier this year, Reuters reported a backlog of more than 133,000 rape cases pending trial, up from around 100,000 in 2012.