4-Year-Old Girl Hit by Car Outside Gender Reveal Party in Houston, Driver Flees
A 4-year-old girl was hit by a car outside of a gender reveal party on Saturday night. The driver got out and spoke to the family briefly but then fled, police said.
The girl walked across the street to play with a group of her friends. At around 8:10 p.m., she was struck by the car when she tried to cross back to the home where her family was, police said.
The girl's family was attending a gender reveal party in a neighbor's front yard on Japonica Street in southeastern Houston when she was hit, according to police.
"Commanders, investigators and PIO responding to 6700 block of Japonica Street after a young girl was struck by a vehicle about 8:10 p.m," The Houston Police Department Tweeted on Saturday night. "The driver fled the scene. The girl was transported to an area hospital and is reportedly in stable condition."
The police believe the car to be a white or grey four-door sedan, and it could possibly be a 2012 or 2016 Chrysler, according to KHOU. A video showing the involved car was taken by guests at the party.
The driver, who Houston police have not described, is female according to guests at the party. She reportedly got out of the car when she saw she had hit the young girl. She talked to the parents of the girl very briefly and took off in her car when the family was not watching her, KTRK reported.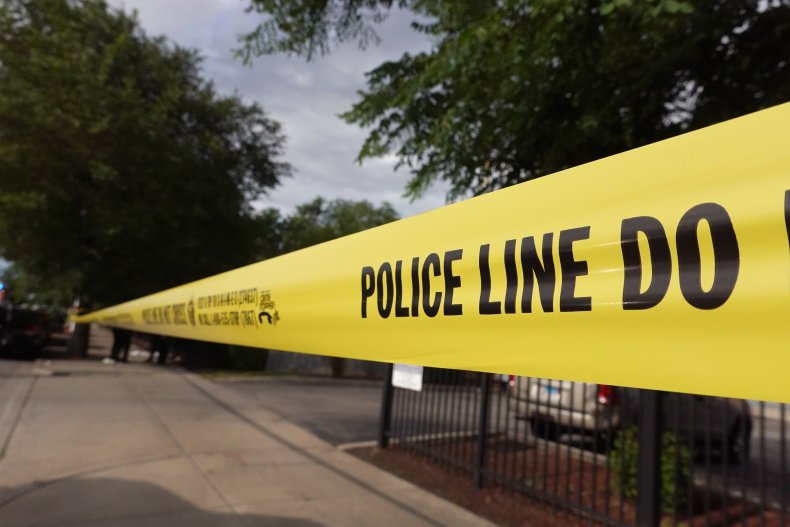 The girl was rushed to the hospital immediately when police arrived on the scene. Officers said that the child was in stable condition and is expected to survive the hit-and-run, according to KTRK.
Houston police are still looking for the woman who hit the girl with her car. The police have not indicated how fast the woman in the light-colored sedan was driving down the neighborhood street when she struck the child. It has not been reported whether police believe drugs or alcohol were involved in the accident.
The Houston Police Department is urging residents to call them with information on the incident.
Houston police recently asked the public for help in the search for another hit-and-run suspect that killed a cyclist. James Turley, a retired associate professor at the University of Texas, was fatally struck by a car while riding his bike back in April, according to KHOU.
Newsweek reached out to the Houston Police Department for more information but did not hear back by publication time.