Florida Mom 'Killed 4-year-old Daughter by Throwing Her in a River'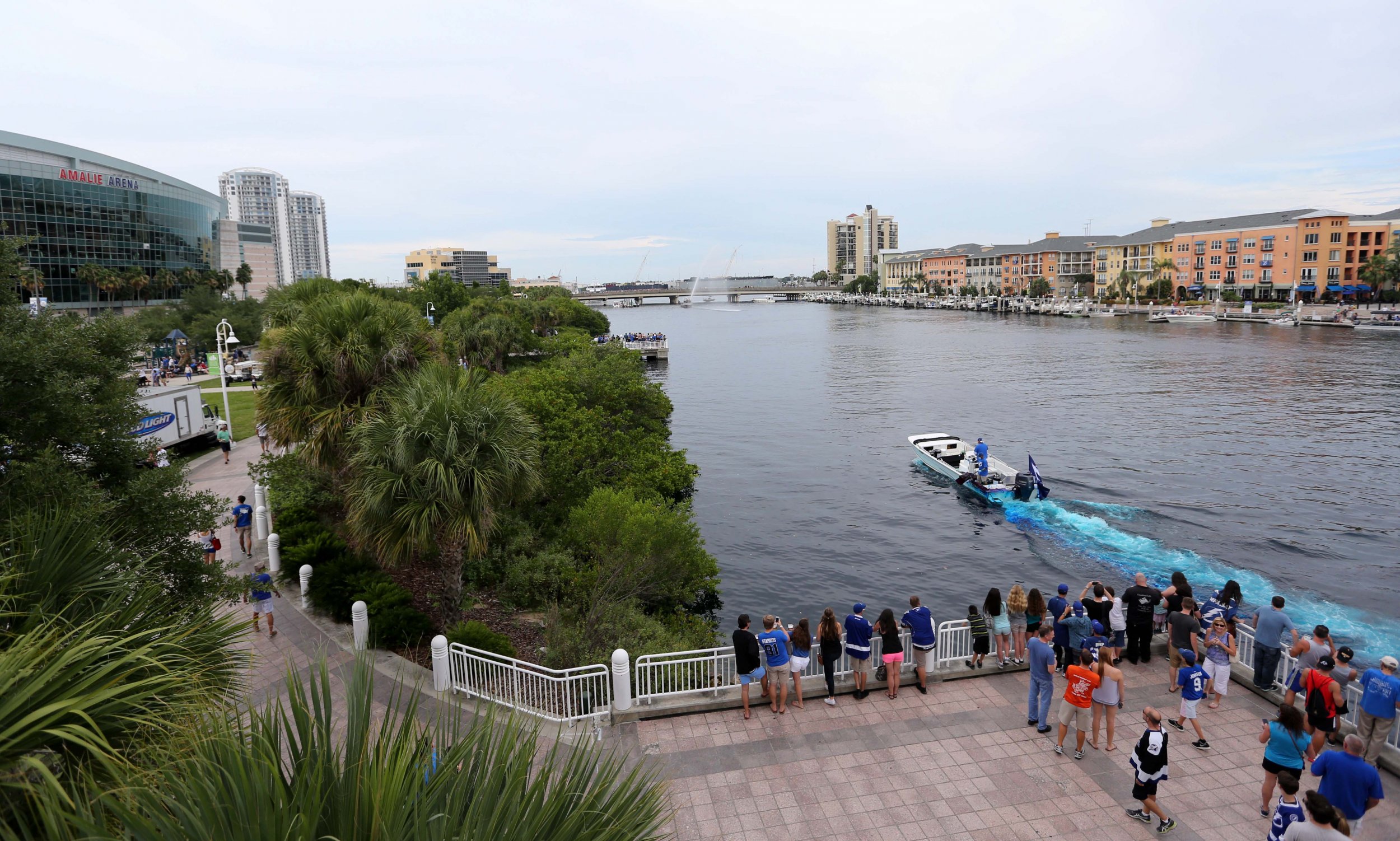 A Florida mother has been arrested and charged with murder after she allegedly left her four-year-old daughter to drown in a river.
Shakayla Denson, 26, was arrested by police on Thursday after several witnesses reported watching the woman wade into the water of the Hillsborough River and leave her daughter, Je'Hyrah Daniels, to die.
According to WTSP 10 News, Tampa Police Chief Brian Dugan said investigators were still trying to understand the situation. "It's a completely tragic event," Dugan said. "We're still piecing the whole thing together."
In a statement, Tampa Police Department said Je'Hryah was rushed to hospital after being retrieved by a dive team. She was pronounced dead at 4:49 p.m. A mugshot of Denson has not yet been released by Tampa Police.
Denson had reportedly stolen an old, grey Nissan Altima before driving to Rome Avenue, parking the car and walking to the water. "Roughly halfway across the river, she tossed the child and began wading out."
According to the Tampa Bay Times, witnesses saw Denson run from the scene and roam the streets in just a bra, black pants and no shoes. Local worker Osama Jamil, 37, was helping customers in a shop when he noticed Denson. "It was weird," Jamil said. "She was back there, washing her face. She was counting out loud, 19, 20, 21. I went back there to see if she was all right. She didn't look right."
After asking her, Jamil said Denson looked up and ran past him.
Romano Muniz, 31, said he saw the lifeless body being pulled from the water. "It's disgusting," Muniz said.
In June, a West Virginia man was charged with attempted murder after he allegedly tried to drown his family in a bathtub. Leslie Kelly, of Chapmanville, was also charged with domestic battery and child abuse creating the risk of serious injury, reported WVAH.
In a news release cited by the Associated Press, Logan County Sheriff's Office said deputies found Kelly's wife outside their home drenched in water. She told them her husband was still inside.
She had called 911 to tell police that Kelly had held her and their two children under water, but Kelly said he was trying to baptize them on God's orders. Deputies said the children are aged three and six.
Deputy Barry Mynes Jr. of the Logan County Sheriff's Office said Kelly repeatedly told him he was trying to send his children to heaven.