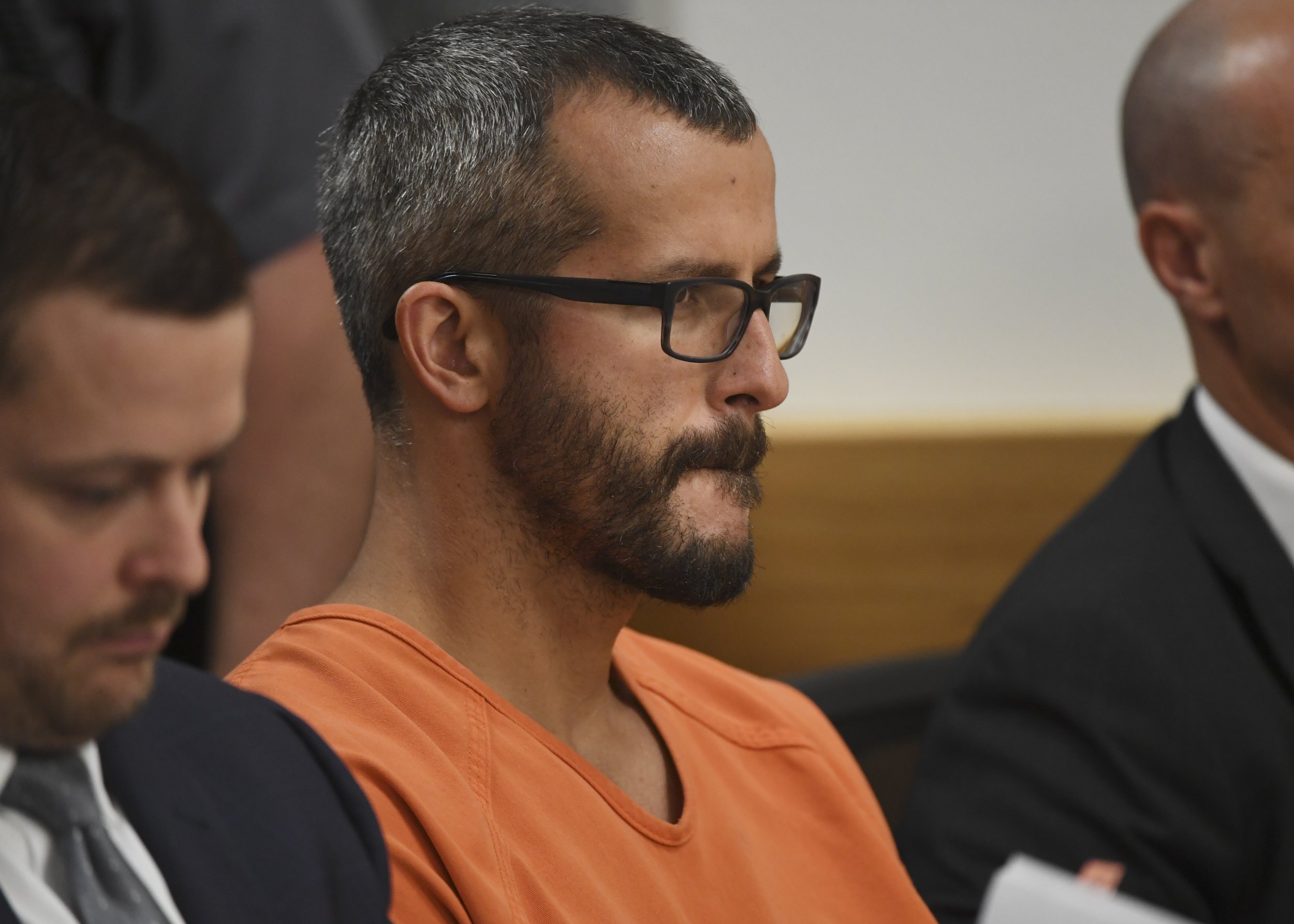 After Chris Watts fatally strangled his pregnant wife, Shanann Watts, his 4-year-old, Bella Watts, allegedly witnessed him disposing of her body.
Attorney Steven Lambert, who is representing Shanann's family in a wrongful death lawsuit against Chris, told Dr. Phil in an interview that aired on Tuesday, that on the night Shanann was killed, she and Chris had two fights. When Shanann returned to their Colorado home that night, they had a fight but made up. However, they got into another fight later on, which was when Chris confessed to having an affair and that he was going to leave his wife.
"She had said something to the effect of, 'Well, you're not gonna see the kids again,'" Lambert told Dr. Phil. "As a consequence of that conversation, he strangled her to death."
After Shanann was killed, the couple's oldest daughter walked in and saw her father trying to dispose of her mother's body by wrapping it up in a sheet.
"What are you doing with mommy?" Lambert said Bella asked her father. "She's 4 … she was quite smart and knew something likely was up."
In response, Chris told his daughter that her mom was sick and she needed to be taken to the hospital so she could get better.
He placed Shanann's body in the bed of his truck and with Bella and his 3-year-old daughter Celeste, AKA CC, in the car, drove about 45 minutes away to the oil site where their bodies were found. Lambert said after Chris dumped Shanann's body in a dirt pile, he smothered Celeste with her favorite blanket and took her body out of the truck.
"Please Daddy, do not do to me what you just did to CC," Lambert said Bella told her father when he came back to the truck for her. "And then he killed Bella."
In August, authorities were alerted that Shanann was missing and Chris initially denied knowing anything about his family's disappearance. However, he was later arrested and pleaded guilty to murdering his pregnant wife and two daughters.
Chris admitted to killing Shanann but blamed the deaths of their two daughters on his wife, claiming he saw her attacking Bella and CC on a baby monitor. Weld County District Attorney Michael Rourke called Chris's accusation against Shanann a "flat-out lie."
The death penalty was taken off the table as part of the plea deal and during a sentencing hearing in November, Chris was given the maximum sentence of five life sentences plus 84 years. Three of the life sentences will be served consecutively and two will be served concurrently.
"This is perhaps the most inhumane and vicious crime that I have had in all the cases I have seen, and nothing less than the maximum sentence would be appropriate," Judge Marcelo Kopcow said at the sentencing.
During the interview, Dr. Phil called Chris's actions beyond psychopathology, "That's just absolutely unbridled evil."