40 Best Single-Season TV Shows
For all of the long-running, beloved television series that exist in the cultural zeitgeist, there are many more that vanished almost as quickly as they came. Many were axed because of a network's limited number of seasonal time slots, and before the widespread age of streaming and internet fan campaigns, weren't given ample opportunity to find homes on new networks. Whether the shows received low ratings, had behind-the-scenes production issues, or were only intended to last for a single season, many are still worth examining despite their short runs.
Many of these brief series, like Fox's sci-fi Western Firefly, and NBC's teen dramedy Freaks and Geeks, have inspired loyal cult followings and managed to influence pop culture years after being released. Such shows also served as vehicles for breakout actors who became stars, such as Claire Danes's leading, Golden Globe-winning role in ABC's teen drama My So-Called Life, and the introduction of James Franco and Seth Rogen on Freaks and Geeks.
So, what are the best single-season series that viewers should watch? To answer this question, Stacker compiled IMDb data on nearly 300 of the highest-rated TV shows of all time (as of September 10, 2020), then ranked the top 40 with a single season. Rankings were done according to IMDb user scores, with ties broken by the number of votes. In order to qualify, the series had to be labeled as a TV series—miniseries and documentary series were not included. Anime series were also not included, because of their TV structure, in which a single season can last several years and span over 100 episodes. The shows also had to receive over 5,000 votes. Counting down from 40, here are the best one-season TV series of all time.
Read on to see if your favorite brief show made the list.
You may also like: Best-selling book series of all time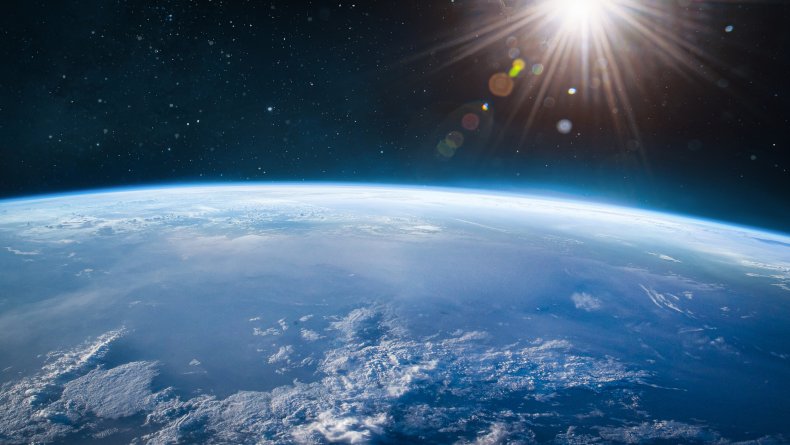 40. 'Space: Above and Beyond' (1995–1996)
- IMDb user rating: 7.7
- Votes: 7,371
In the years 2063 and 2064, a squadron of Marine pilots known as the "Wildcards" is thrown into a war against aliens called "Chigs" who have launched an attack on Earth. Created by prominent The X-Files writers Glen Morgan and James Wong, the series was nominated for two Emmy Awards and a Saturn Award. Space: Above and Beyond was conceived as a five-episode series. Fox canceled the show after it received low ratings.
39. 'The Chicago Code' (2011)
- IMDb user rating: 7.7
- Votes: 7,826
This series follows Chicago police detective Jarek Wysocki (Jason Clarke), as he and his fellow officers struggle to reduce crime in the city and fight corruption within the Chicago Police Department. Along the way, Jarek and his new partner, Caleb (Matt Lauria), encounter cops working undercover to expose Chicago's Irish Mob. Fox announced the cancellation of The Chicago Code in May of 2011, and in 2019, Screen Rant's Padraig Cotter went on to call it "the best cop show nobody watched."
38. 'The Dresden Files' (2007–2008)
- IMDb user rating: 7.7
- Votes: 9,182
Based on Jim Butcher's fantasy book series of the same name, The Dresden Files stars Paul Blackthorne as Harry, a wizard who works as a private detective investigating paranormal crimes. Meanwhile, he's tailed by a magical warden (Conrad Coates) and a police lieutenant (Valerie Cruz) who struggles to understand his success rate. The Canadian-American show ran for 12 episodes before the Syfy Channel announced that it would not be renewed for a second season.
37. 'Crashing' (2016)
- IMDb user rating: 7.7
- Votes: 11,900
Before Phoebe Waller-Bridge became an Emmy-winning creator known for shows like Fleabag and Killing Eve, she wrote and starred in the British dramedy Crashing. The six-episode series centers on the lives of six twenty-somethings living together in a disused hospital, whose personal baggage and sexual tension quickly overlap. While Waller-Bridge has never spoken about revisiting the show and has since moved on to projects like the James Bond film No Time to Die, she did win Best Breakthrough Talent at the 2017 British Academy Television Craft Awards for her performance.
36. 'The Finder' (2012)
- IMDb user rating: 7.7
- Votes: 14,508
Loosely adapted from Richard Greener's The Locator series, this Bones spin-off revolves around the character of Walter (Geoff Stults), a paranoid man whose previous brain injury left him with a preternatural gift for finding anything. The Finder occupied the same time slot as Bones on Fox when it was on hiatus, but the network canceled it after a single season.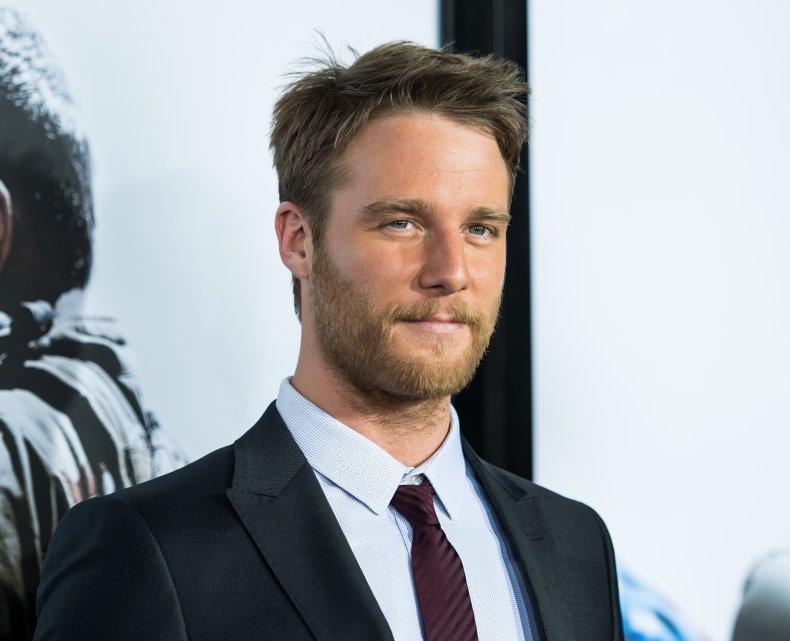 35. 'Limitless' (2015–2016)
- IMDb user rating: 7.7
- Votes: 60,829
Burnt out musician Brian Finch's (Jake McDorman) life changes when he takes a mysterious drug called NZT-48, which gives him access to 100 percent of his brain capabilities. Soon, he's hired by the FBI to use his newfound abilities as a consultant. Limitless was based on the 2011 film of the same name. In May 2016, showrunner Craig Sweeny officially announced that the CBS series would not return.
34. 'Death Valley' (2011)
- IMDb user rating: 7.8
- Votes: 5,114
The Undead Task Force (UTF) is a brand-new division of the Los Angeles Police Department that is responsible for catching monsters in California's San Fernando Valley. A news crew films them documentary-style as the cops hunt their supernatural foes. In the spring of 2012, the creator of Death Valley officially confirmed that the mockumentary wouldn't return for a second season on MTV, tweeting, "There will be no season 2 of #DEATHVALLEY for MTV... BUT that is NOT the end! Looking for other possibilities!!"
33. 'John Doe' (2002–2003)
- IMDb user rating: 7.8
- Votes: 7,554
John Doe stars Dominic Purcell as the sci-fi drama's titular protagonist, who has no memory of his past but seems to know everything about everything else. The man teams up with the Seattle police to solve crimes while trying to figure out who he really is and being targeted by a mysterious conspiracy called the Phoenix Organization. The Fox series was canceled after the season-one finale due to low ratings, after ending on a cliffhanger revealing that John's good friend was the Phoenix Organization's leader.
32. 'The Brink' (2015)
- IMDb user rating: 7.8
- Votes: 13,047
In The Brink, Jack Black and Tim Robbins play top U.S. officials who scramble to prevent World War III when a geopolitical crisis occurs in Pakistan. Although HBO initially renewed the comedy for a second season while season one was airing, they later rescinded their order for more episodes. Had it continued, The Brink was meant to feature the same main characters, as they tackled a different world crisis each season.
31. 'Vinyl' (2016)
- IMDb user rating: 7.8
- Votes: 21,176
Musician Mick Jagger and Academy Award-winning director Martin Scorsese collaborated on the period drama Vinyl, which follows fictional record executive Richie Finestra (Bobby Cannavale) as a record executive who fights to make a career within New York City's 1970s music scene. HBO renewed the series for another season not long after the pilot episode premiered, but later reversed that decision and canceled it four months later. In 2018, Scorsese called the Vinyl cancellation "tragic" and said the show would've had a better chance at surviving if he had directed every episode of the first season (instead of just the pilot).
You may also like: How Your Favorite Sci-Fi Characters Got Their Names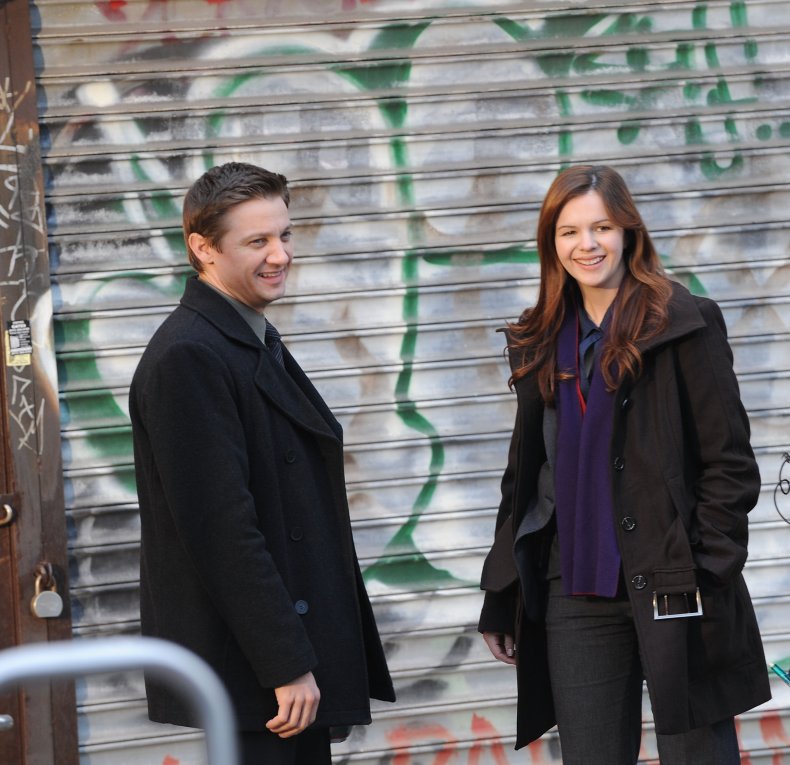 30. 'The Unusuals' (2009)
- IMDb user rating: 7.9
- Votes: 5,023
The Unusuals opens as Detective Casey Shraeger (Amber Tamblyn) is transferred to the NYPD's homicide unit, which is filled with quirky, secretive characters. Her first case is investigating the mysterious murder of her new partner Jason Walsh's (Jeremy Renner) former partner, who was killed the night that she joined the unit. Following its season-one finale, ABC announced that the cop dramedy would not return on the network.
29. 'Common Law' (2012)
- IMDb user rating: 7.9
- Votes: 5,906
Michael Ealy and Warren Kole star in the USA Network dramedy Common Law, portraying two LAPD detectives who are forced to attend couple's counseling after they continue to clash on the job. Twelve episodes of the first season aired on CBS before it was canceled on the basis of low ratings.
28. 'Red Band Society' (2014–2015)
- IMDb user rating: 7.9
- Votes: 9,286
Adapted from the Spanish series Polseres Vermelles, Red Band Society revolves around a group of teens living together as patients in a Los Angeles pediatric ward. As the show unfolds, they bond over their experiences and get into trouble while coming of age and dealing with their respective illnesses. While Fox canceled the show in 2014, its final three episodes (including a two-hour series finale) aired on the network in 2015.
27. 'Lucky Louie' (2006–2007)
- IMDb user rating: 7.9
- Votes: 9,761
Louis C.K. created and stars in the HBO sitcom Lucky Louie, playing a working-class part-time mechanic, husband, and father who often scuffles with a quirky array of local acquaintances. Many of the guest actors were high-profile stand-up comedians, from Laura Kightlinger to Rick Shapiro. HBO originally renewed Lucky Louie (the network's first attempt at a traditional three-camera sitcom) for a second season, before ultimately canceling it in the fall of 2006 because of economic constraints.
26. 'Rubicon' (2010)
- IMDb user rating: 7.9
- Votes: 10,020
Rubicon centers on New York intelligence analyst Will Travers (James Badge Dale), who discovers that an elite group is using data from his workplace, the American Policy Institute, to manipulate major world events for money. The AMC series is largely inspired by '70s conspiracy thrillers like All the President's Men and The Parallax View, updating them in a 21st-century setting. While AMC canceled Rubicon in November 2010 because of low viewing figures, in 2019, Vulture writer Vikram Murthi argued that "there might not be a better time for this series to be rediscovered" because "paranoia and fear now ripple through every facet of the culture."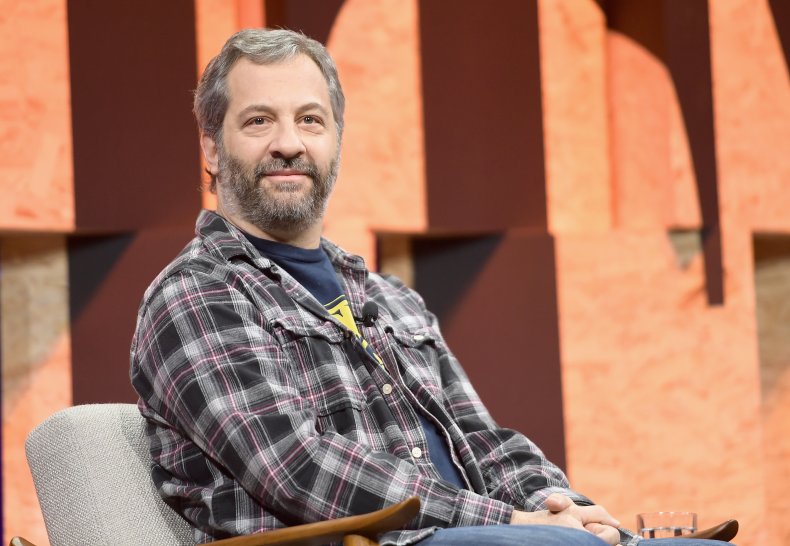 25. 'Undeclared' (2001–2003)
- IMDb user rating: 7.9
- Votes: 16,133
Comedian Judd Apatow (who also worked on the comedy Freaks and Geeks) created Undeclared, a sitcom about a group of college freshmen coming of age at the fictional University of Northeastern California. The critically acclaimed comedy was canceled by Fox, but not before Apatow sent a framed positive Time magazine review of the show to one of the network executives with an obscenity-filled note attached. Still, the series has since amassed a loyal cult following for its raunchy yet empathetic portrayal of early college life.
24. 'Awake' (2012)
- IMDb user rating: 7.9
- Votes: 20,209
Jason Isaac stars in Awake as Michael Britten, a Los Angeles police detective who gets into a serious car accident with his wife, Hannah (Laura Allen), and son, Rex (Dylan Minnette). Afterward, he begins switching between two "realities" in his dreams—one where Hannah died in the crash, and another where Rex was the one who died. Michael begins using anecdotes from one reality to solve crimes in the other on this critically acclaimed NBC show, which was nonetheless canceled because of poor ratings.
23. 'Day Break' (2006–2007)
- IMDb user rating: 8.0
- Votes: 7,742
Daybreak begins as Detective Brett Hopper (Taye Diggs) is framed for the murder of state attorney, Alberto Garza. Suddenly, Brett finds himself in a time loop beginning on the day in which he is framed, and rushes to solve the murder and prove his innocence. ABC canceled the show after six episodes had aired, and made the seven remaining episodes available on ABC.com.
22. 'Journeyman' (2007)
- IMDb user rating: 8.0
- Votes: 8,906
In Journeyman, San Francisco reporter Dan (Kevin McKidd) gains the ability to involuntarily travel back to random points in time, before finding out that each time period is home to a person whose destiny he's meant to change. Things become more complicated when married Dan runs into his supposedly dead ex-fiancée, Livia (Moon Bloodgood), who is also a time traveler. The series suffered from low ratings, leading to its cancellation.
21. 'Wolverine and the X-Men' (2008–2009)
- IMDb user rating: 8.0
- Votes: 9,741
The fourth of five animated X-Men adaptations, Wolverine and the X-Men follows the X-Men characters as they reunite with Wolverine (Steve Blum) in order to prevent a looming war with Magneto's evil Brotherhood of Mutants (who want to take over the Earth after mutants have been oppressed for their abilities). The series picks up after the events of another animated series, X-Men: Evolution. Since production company Marvel Entertainment was experiencing financial issues (because Disney had recently bought Marvel, and Fox still owned the film rights to the X-Men franchise at the time), a second season of the Nicktoons series never came to fruition.
You may also like: 103 Popular Child Stars From the Last 103 Years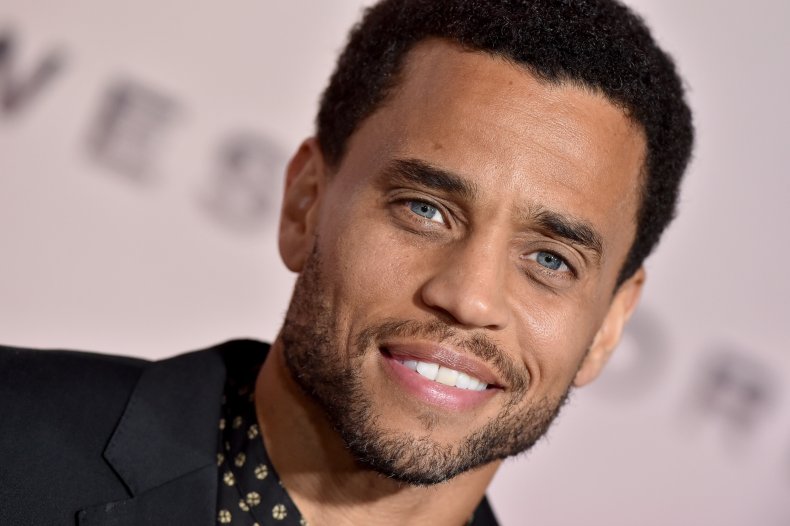 20. 'Almost Human' (2013–2014)
- IMDb user rating: 8.0
- Votes: 47,154
Almost Human is set in the near future of 2048, where crime has increased by 400 percent and human cops are now paired with combat-model android partners. Troubled detective John (Karl Urban) is returning to the force and is not pleased to receive his android partner, a sarcastic unit called Dorian (Michael Ealy). The short-lived sci-fi crime drama (which Fox canceled in light of declining ratings) tracks the pair's growing friendship as they fight crime in urban Los Angeles.
19. 'Clone High' (2002–2003)
- IMDb user rating: 8.1
- Votes: 5,781
Before working on acclaimed films like The Lego Movie and Spider-Man: Into the Spider-Verse, Phil Lord and Christopher Miller created the short-lived adult animated sitcom Clone High. The MTV series takes place at a high school filled with the clones of famous historical figures, from Abraham Lincoln (Will Forte) to Cleopatra (Christa Miller). The one-season cult TV show was canceled by MTV following low ratings and controversy regarding its depiction of Gandhi (Michael McDonald), but in July 2020, a reboot of Clone High was announced.
18. 'The Good Guys' (2010)
- IMDb user rating: 8.1
- Votes: 6,937
In the cop comedy The Good Guys, by-the-book young detective Jack Bailey (Colin Hanks) is reluctantly paired with a new partner, snarky, washed-up veteran Dan Stark (Bradley Whitford). The two struggle to reconcile with their clashing personalities as they solve a variety of petty crimes around Dallas. After struggling to find an audience throughout its 20-episode first season, Fox officially canceled The Good Guys in December 2010.
17. 'BrainDead' (2016)
- IMDb user rating: 8.1
- Votes: 10,004
Mary Elizabeth Winstead stars in the satirical sci-fi series BrainDead, playing a documentary filmmaker who begins working for her brother, U.S. Senator Luke Healy (Danny Pino), to fund her next movie. She soon discovers that Washington D.C. has been invaded by aliens who are eating the brains and taking control of several Congress members' bodies, but few people notice that anything is amiss. Although BrainDead was originally conceived as a four-season show that took place in a different city each season, CBS canceled it on the basis of disappointing ratings.
16. 'Quarry' (2016)
- IMDb user rating: 8.1
- Votes: 11,009
This Cinemax neo-noir crime drama follows Mac Conway (Logan Marshall-Green), a bitter Marine who is shunned by his loved ones and community in Memphis, Tennessee, after returning from the Vietnam War in 1972. As he struggles to readjust to life at home, Mac is recruited by a man called "The Broker" (Peter Mullan) to work as a hitman. Despite receiving largely positive reviews, Quarry was canceled after its eight-episode first season because of "a regime change at HBO" and a re-branding at Cinemax.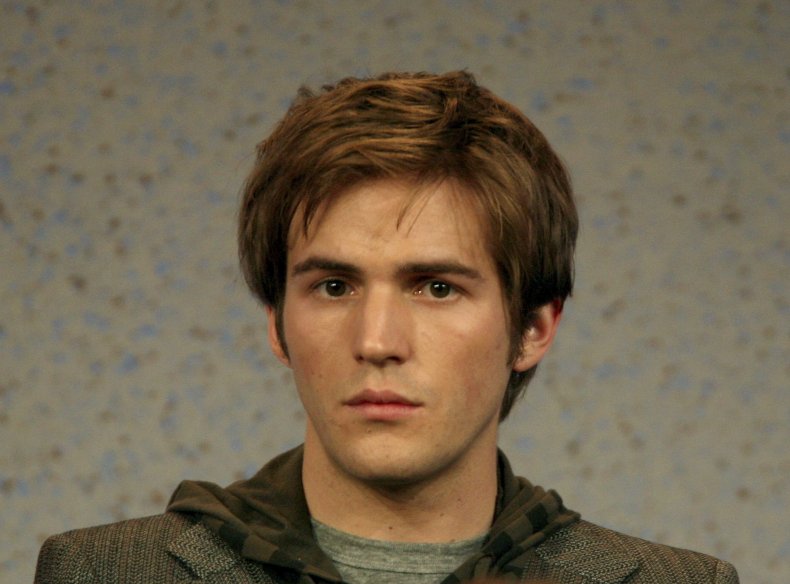 15. 'The Black Donnellys' (2007)
- IMDb user rating: 8.1
- Votes: 13,547
NBC's The Black Donnellys chronicles the lives of four young Irish-American brothers in modern-day Hell's Kitchen and their eventual involvement in the Irish Mafia's war against the Italian Mafia. Creator Paul Haggis said the title was based on the real-life Black Donnellys case, in which the murder of an Irish criminal family was supposedly covered up. After failing to bring in high ratings during its first six episodes, NBC moved the series to its online platform and later announced its cancellation.
14. 'Tron: Uprising' (2012–2013)
- IMDb user rating: 8.2
- Votes: 7,569
Set within the futuristic computer world of the Tron films, Tron: Uprising opens as young program Beck (Elijah Wood) unexpectedly becomes the leader of a revolution against the evil Clu (Fred Tatasciore). Beck is trained by the franchise's original hero, Tron (Bruce Boxleitner), who unexpectedly survived after seemingly being killed in a previous installment. After producer Edward Kitsis admitted in an interview that "we need more viewers," the Disney XD show was canceled when its 19-episode first season drew to a close.
13. 'Kings' (2009)
- IMDb user rating: 8.2
- Votes: 8,074
Loosely based on the story of King David in the Bible, Kings takes place in a present-day kingdom that largely resembles the contemporary United States. When a young soldier named David (Chris Egan) unknowingly saves the prince Jack's (Sebastian Stan) life, he is drawn into a political struggle against the nearby nation of Gath. The ambitious NBC series struggled to find a viewership, and the network pulled the plug on it after only four episodes had aired (the remaining eight were released the following summer).
12. 'Wonderfalls' (2004)
- IMDb user rating: 8.2
- Votes: 11,948
Wonderfalls protagonist Jaye (Caroline Dhavernas) is a recent Brown University graduate stuck at a dead-end job as a sales clerk in a Niagra Falls tourism shop. Things become strange when the animal figurines within the store begin talking and lead her to nearby people who need her help. The Fox dramedy was canceled after four episodes (the rest originally became available on DVD), with Dhavernas later telling TV Line that she blamed the network for airing it on the same night as the popular reality show "The Apprentice."
11. 'Studio 60 on the Sunset Strip' (2006–2007)
- IMDb user rating: 8.2
- Votes: 22,878
The West Wing creator Aaron Sorkin returned to primetime TV with Studio 60 on the Sunset Strip, which features a behind-the-scenes look at a fictional Los Angeles sketch comedy show similar to Saturday Night Live. The series debuted in NBC's 2006 to 2007 lineup, in which the long-running comedy 30 Rock (which also followed workers at a comedy series) was also airing. Then-NBC president referring to the two shows premiering side-by-side as a "high-class problem." Although Studio 60 received five Emmy nominations, NBC officially canceled it in 2007 after one 22-episode season.
You may also like: The 35 Best Beers of Every Type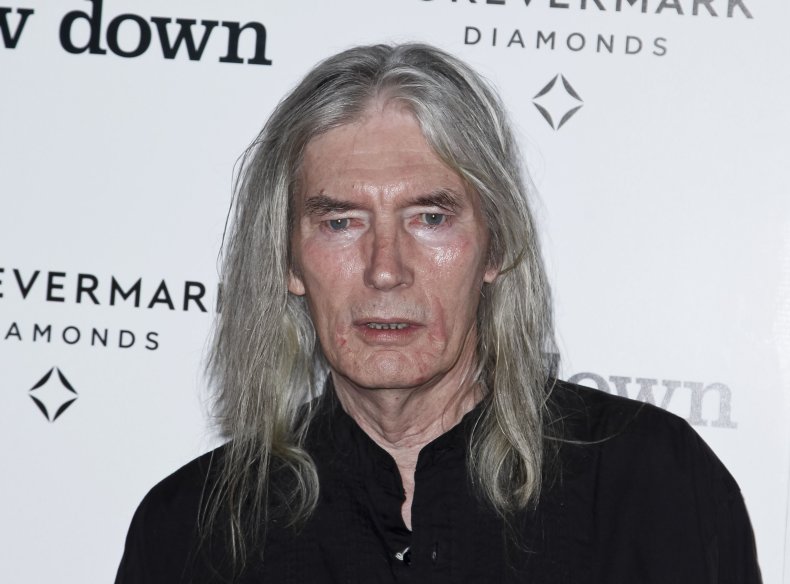 10. 'The Adventures of Brisco County, Jr.' (1993–1994)
- IMDb user rating: 8.3
- Votes: 7,674
Bruce Campbell is the titular star of The Adventures of Brisco County, Jr., playing a Harvard-educated lawyer in the 19th century American West who becomes a bounty hunter intent on capturing outlaw John Bly (Billy Drago). The show incorporates steampunk elements, as the main character's inventor friend, Professor Wickwire (John Astin), races to invent new, modern technology for him, like rockets and motorcycles. Fox canceled the modestly popular show after a season, but it later gained a cult following and new fans upon its DVD release.
9. 'Who Is America?' (2018)
- IMDb user rating: 8.3
- Votes: 14,902
In Sacha Baron Cohen's series Who Is America?, the comedian plays several different characters in order to "explore the diverse individuals [...] Who populate our great nation." These characters include a right-wing pseudo-journalist, an Israeli anti-terror professional, a liberal gender studies professor, and a British ex-convict. The actor told The Hollywood Reporter that he didn't intend to make another season of Who Is America?, saying, "The idea is not to make it a Seinfeld or an SNL."
8. 'My So-Called Life' (1994–1995)
- IMDb user rating: 8.3
- Votes: 18,628
My So-Called Life centers on Angela (Claire Danes) and several of her high school friends in a fictional suburb near Pittsburgh, as they deal with the struggles of coming of age. The series explored topics like alcoholism, homelessness, school violence, and queerness throughout its first season, unlike many teen shows of the time (which were often lighter and only incorporated more serious themes in one-off episodes with a clean moral). When the show was canceled after receiving almost-universal acclaim, fans launched an unsuccessful online campaign to revive it—the earliest of these now-common online ventures.
7. 'The Get Down' (2016–2017)
- IMDb user rating: 8.3
- Votes: 20,614
Baz Luhrmann created The Get Down, a Netflix musical drama about a group of Black and Latinx teenage friends coming of age in the late 1970s Bronx with hip-hop and disco music on the rise. Variety critic Sonia Saraiya praised the series as "a reclamation of, and a love letter to, a marginalized community of a certain era, told through the unreliable tools of romance, intuition, and lived experiences." At the time, The Get Down was the most expensive show that Netflix had ever made (with 12 episodes costing around $120 million), and after the second half of season one premiered, the streaming site canceled it in 2017.
6. 'Forever' (2014–2015)
- IMDb user rating: 8.3
- Votes: 52,001
ABC's Forever follows Henry Morgan (Ioan Gruffudd)—an immortal medical examiner from New York—who helps the NYPD solve crimes and attempts to find a way to end his immortality. While the network axed the drama because of its low ratings, Forever's impassioned fan base launched an online petition to save the show that garnered over 12,000 signatures in 24 hours.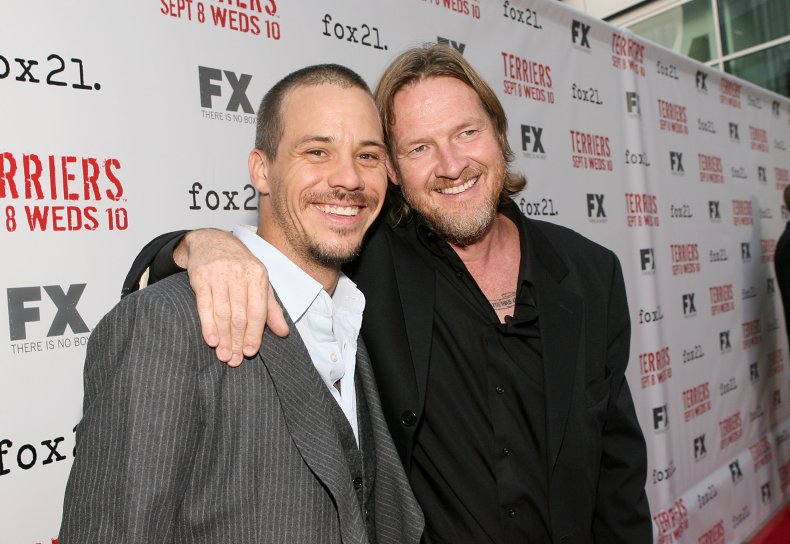 5. 'Terriers' (2010)
- IMDb user rating: 8.4
- Votes: 10,083
Terriers follows a former cop and recovering alcoholic Hank (Donal Logue) and his best friend, ex-criminal Britt (Michael Raymond-Jones), as they start an unlicensed private investigation service in Ocean Beach, San Diego. The series drew high praise from critics, making The Daily Beast's and The A.V. Club's lists of the best shows of 2010. Still, FX soon canceled Terriers, which was also its lowest-rated first-year drama ever.
4. 'The Prisoner' (1967–1968)
- IMDb user rating: 8.4
- Votes: 12,142
The titular prisoner of this British series is an ex-government agent (Patrick McGoohan) who, after resigning from his job, is mysteriously imprisoned in a seemingly idyllic village. During the show's 17-episode single season, he pieces together information about his captors and the government secrets that they hope to extract from him. The show developed a loyal cult following after finishing its run, while Rolling Stone writer Sean T. Collins noted that "everything from Lost and Twin Peaks to The Americans owe it a debt."
3. 'Police Squad!' (1982)
- IMDb user rating: 8.4
- Votes: 15,466
ABC's Police Squad! largely serves as a satire of more serious police dramas, as stoic policeman Frank Drebin (Leslie Nielsen) and his bumbling colleagues attempt to solve cases filled with sight gags, puns, and more light-handed comedy. While the Emmy-nominated show was canceled after six episodes, it found enduring success by inspiring the Naked Gun film franchise (which ran from 1988 to 1994).
2. 'Freaks and Geeks' (1999–2000)
- IMDb user rating: 8.8
- Votes: 126,029
Paul Feig's beloved teen dramedy Freaks and Geeks centers on the misadventures of a ragtag group of high school misfits circa 1980. While the series was canceled because of its comparatively low viewership and strange NBC timeslot, it developed a growing fan base (especially because of its time on Netflix) and was named one of Time writer James Poniewozik's top 10 TV shows of the 2000s. The series also featured early, breakout performances from Hollywood stars Seth Rogen, James Franco, Linda Cardellini, Jason Segel, and Martin Starr.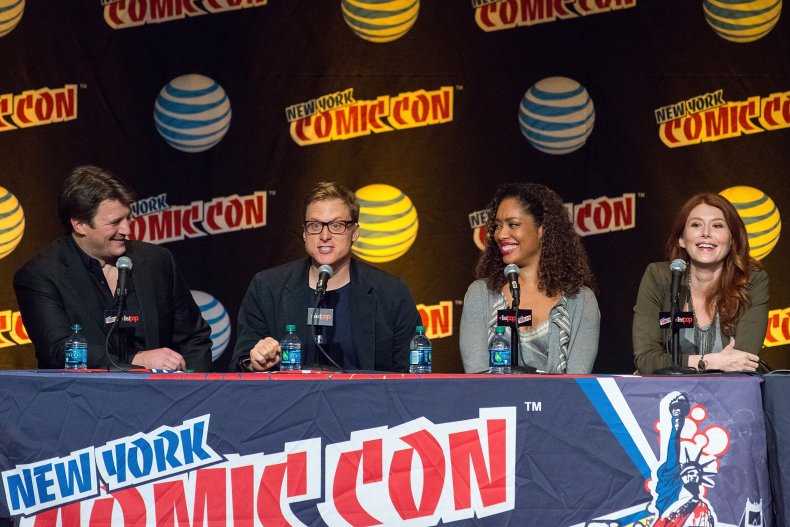 1. 'Firefly' (2002–2003)
- IMDb user rating: 9.0
- Votes: 239,279
Set several centuries in the future, Firefly follows a small renegade space crew (Alan Tudyk, Nathan Fillion, and Gina Torres) as they fend off authorities and flesh-eating humans called "Reavers" in order to complete missions in dangerous, unexplored corners of the galaxy. Joss Whedon's Fox series was canceled after only 11 episodes had aired, because, according to former Fox Broadcasting Company Gail Berman, it was "a big show, a very expensive show, and it wasn't delivering the numbers." However, thanks to large Firefly DVD sales after the series' cancellation, a 2005 movie sequel called Serenity was released to provide closure.
You may also like: 100 Worst Action Movies of All Time