40 Charged in Massive Racketeering Conspiracy Run From South Carolina Prison
On Thursday, a federal grand jury indicted 40 defendants on 147 counts in the largest federal racketeering conspiracy in South Carolina history. The conspiracy was masterminded by four inmates associated with the Insane Gangster Disciples (IGD) who were serving sentences while incarcerated in the South Carolina Department of Corrections.
Four inmates—36-year-old Matthew Ward Ward, 32-year-old James Peterson, 28-year-old Eddie Akridge and 40-year-old Juan Rodriguez—allegedly used contraband cell phones smuggled into the prison to contact individuals willing to do their bidding outside of prison to run the IGD gang's drug empire.
The inmates allegedly ordered people outside of the prison to commit kidnapping, violence and murder against others who were believed to be police informants and thieves who had stolen drugs or money owed to the gang.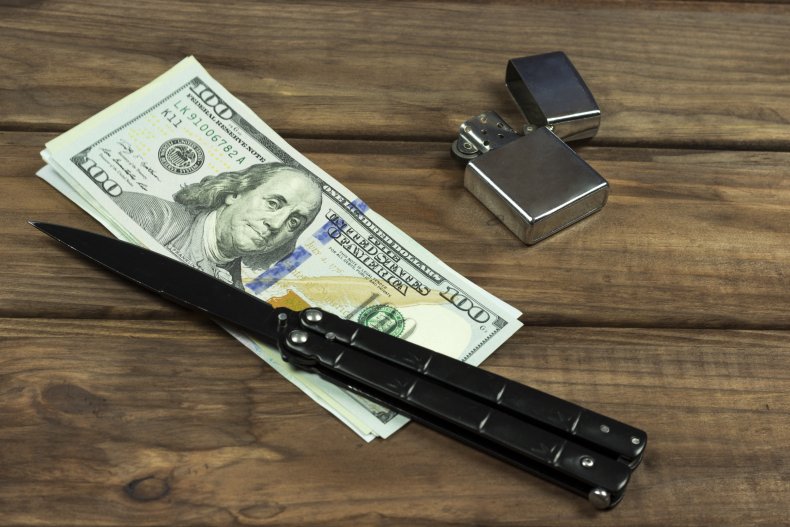 Furthermore, the network of 36 gang members and associates allegedly sought to expand the gang's drug trade and influence through attempted armed robbery, extortion, arson, assault and battery, drug trafficking, money laundering and obstruction of justice, the 101-page indictment claimed.
The investigation into the conspiracy began with three local and federal law enforcement agencies in 2017. However, it gradually expanded to 16 agencies including the FBI; the Bureau of Alcohol, Tobacco, and Firearms (ATF); six county sheriffs offices; and assistance from four different South Carolina circuit solicitors' offices, which basically operate like district attorneys to help prosecute crimes.
During the investigation, agents seized more than 40 kilograms of methamphetamine, over 130 firearms, and various quantities of heroin and fentanyl, the Department of Justice said in a statement. However, the grand jury indictment only signifies that the charges will go to trial and doesn't necessarily indicate the guilt of the 40 accused defendants.
"To anyone who would try to harm the people of South Carolina with violence, intimidation or extortion, we are coming after you wherever you are," said U.S. Attorney Peter M. McCoy Jr. of the District of South Carolina. "Neither pandemic nor prison walls will provide refuge from the full force of the federal government.... Be it in jail or on the outside, organized crime organizations in South Carolina will be sought out as aggressively as the law allows."
Vince Pallozzi, a special agent with the ATF Charlotte Field Division said, "This was a complex, multi-jurisdictional investigation aimed at taking down an alleged criminal operation of historic reach in our states. The brazen criminal acts charged fueled gun violence and drug trafficking in numerous counties and cities. To shut down this alleged operation is a major win for public safety in South Carolina."
Newsweek contacted the Department of Justice for comment.