With 40 Days until the Election, Donald Trump is Doing Worse in Swing State Polls Than This Time in 2016
With 40 days until Election Day, polls show that President Donald Trump is doing worse in swing states than this time in 2016. This election year, Democratic nominee Joe Biden's polling average is considerably stronger than Hillary Clinton's four years ago.
In Pennsylvania, Michigan, Wisconsin, Florida, North Carolina and Arizona, Biden has a 4 percentage point lead over Trump, according to an analysis from Real Clear Politics (RCP). Back in 2016, Clinton held a smaller 1.3 point lead over Trump in these key states.
While Trump was slightly ahead for most of August, Biden overtook the lead in early September and his ratings in these top battleground states has continued to climb.
In fact, Biden currently leads in all six states. This time in 2016, Trump led in Arizona by 2.5 points and North Carolina by 0.3 points, while Clinton was ahead in the other four.
The RCP average shows Biden has the greatest lead in Minnesota with 10.2 points, then in Wisconsin with 6.9 points and in Michigan with 6.5 points.
These are much greater margins in comparison to those reflected in the polls 40 days ahead of the 2016 presidential election. Clinton was only ahead by 4.7 points in both Wisconsin and Michigan, according to RCP.
Biden's lead tightens when it comes to Arizona (4.4), Pennsylvania (3.8), Florida (1.5) and North Carolina (0.5). However, he still has a greater edge over Trump than Clinton did in 2016, when she was 2.6 points ahead in Pennsylvania and 1.2 points in Florida.
Whether polls accurately predict the results of a general election was questioned by the Trump's victory in 2016. Four years ago, Clinton went into election night polling ahead of the president in Wisconsin, Pennsylvania and Michigan, but Trump won those three states.
As of Wednesday, FiveThirtyEight predicts that Biden has a 78 percent chance at winning the election and The Economist puts Biden's odds at 85 percent.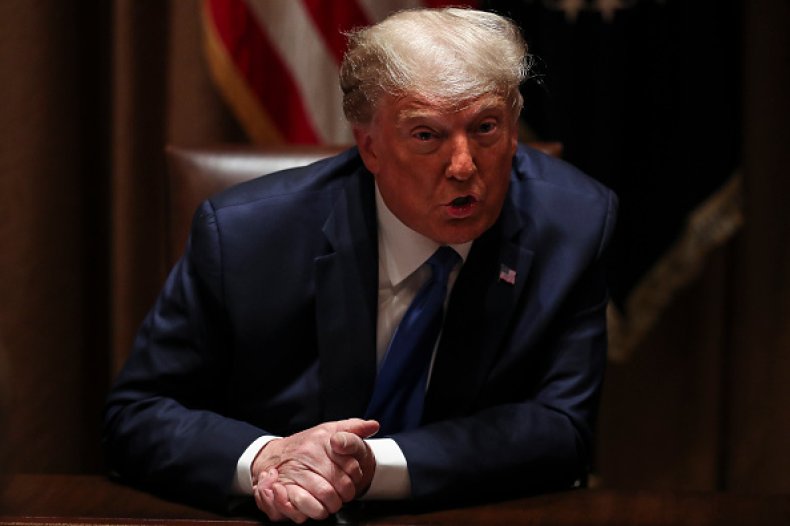 With the recent death of Justice Ruth Bader Ginsburg and the debate on whether her Supreme Court vacancy should be filled ahead of November 3, surveys indicate that a nominating fight will be a larger motivating factor for Democrats this election than it was for Republicans in 2016.
A CNN/SSRS poll from last month found that 78 percent of Biden's supporters and 64 percent of Trump's supporters said nominating the next justice was very important to their vote.
In 2016, the final CNN/ORC poll of the election showed that only 58 percent of Trump's backers said the next nomination would be extremely important to their vote, while 46 percent of Clinton voters said the same.
The majority of voters in swing states think that Trump should not be able to nominate Ginsburg's replacement should he lose in November, according to a CNBC/Change poll. Most voters in Arizona, Florida, Michigan, Pennsylvania and Wisconsin agree. However, in North Carolina, voters are split with 48 percent saying he should not and 47 percent saying he should.
Arizona, Michigan and North Carolina will also be deciding as to whether to reelect an incumbent senator this year.
Correction: A previous version of this story stated that Donald Trump won Minnesota in 2016. Hillary Clinton won Minnesota.