40 Kosovans Arrested on Suspicion of Joining Insurgencies in Syria and Iraq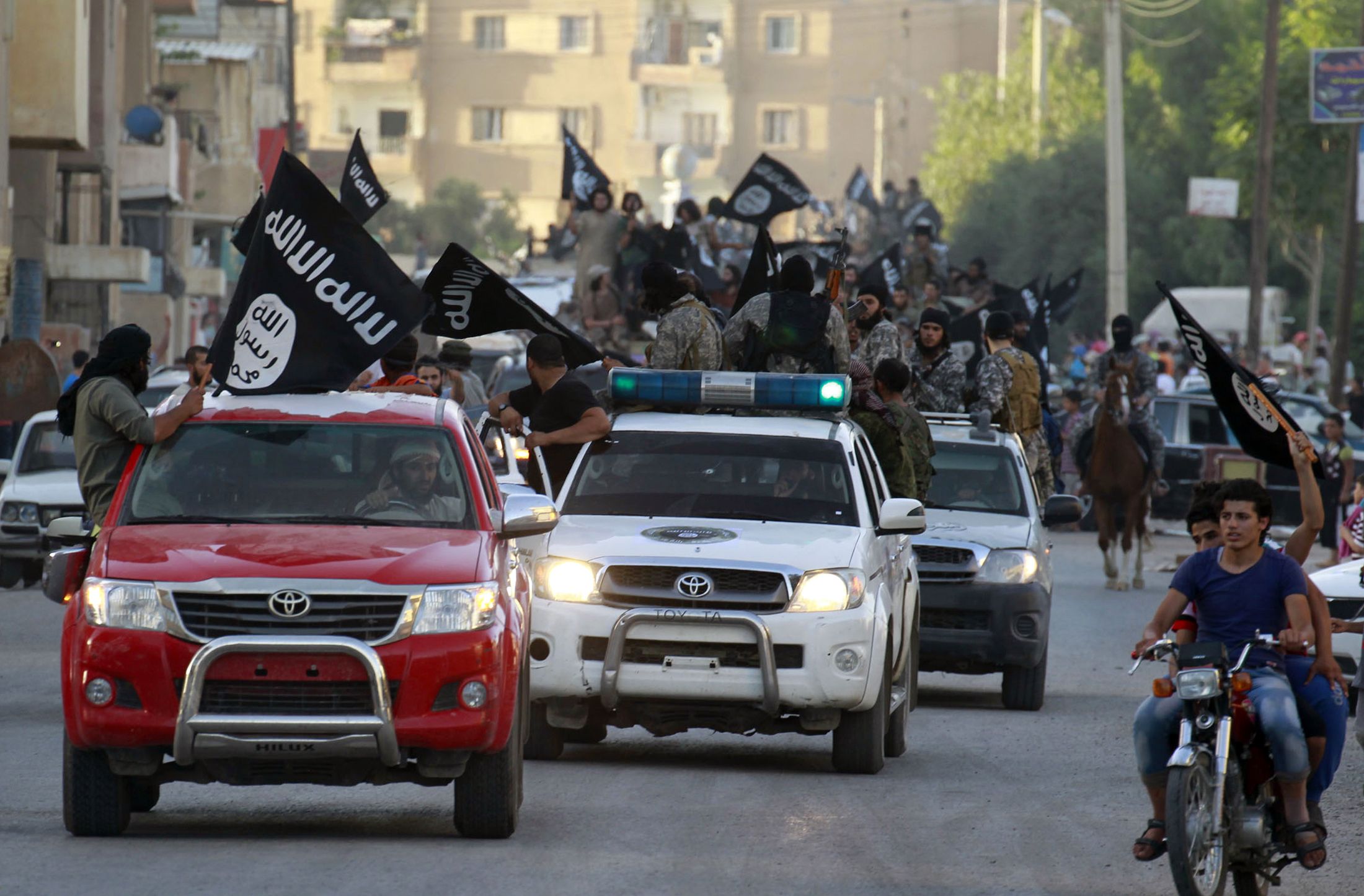 PRISTINA (Reuters) - Kosovo police arrested 40 men on Monday on suspicion of having fought with Islamist insurgents in Syria and Iraq, a crackdown aimed at deterring recruitment of volunteer fighters, authorities in the small Balkan state said.
They said explosives, weapons and ammunition of various caliber were seized in the major police operation. Kosovo is an overwhelmingly ethnic Albanian country where the main religion is Islam, although lifestyles are largely secular.
The 40 men were being questioned on suspicion of engaging in acts against Kosovo's constitutional order and endangering the safety and security of the state, a police statement said.
Local media said an 18-year-old man from eastern Kosovo was killed in fighting in Syria last week, raising the total number of Kosovo Albanians killed in fighting in Iraq and Syria to 16.
A Kosovo intelligence source who asked not to be identified said an estimated 100-200 citizens were believed to have gone to
Syria and Iraq for the purpose of combat so far.
"Those arrested are being questioned, and we are looking to arrest others not found at their homes," Kosovo police spokesman Baki Kelani said. He could not say many were still at large.
Many in Kosovo were shocked when pictures circulated on social media last month of Lavdrim Muhaxheri, a self-styled leader of Kosovo Albanians fighting with Islamic State militants, apparently decapitating a teenager in Iraq.
A Kosovo government statement on the arrests said: "(Our) state ... will firmly defend civilized Euro-Atlantic values, individual freedom, secularism, constitutional and legal rights of all communities in Kosovo."
President Atifete Jahjaga, who has helped coordinate security agencies in moves against militants heading to Iraqand Syria, said Kosovo would never be a "shelter for extremism".
Kosovo's parliament is expected to pass legislation soon banning citizens from joining foreign insurgencies, with a maximum sentence of 15 years in prison on conviction.
A number of European countries including Britain, France and the Netherlands have begun cracking down on citizens, mainly of an Islamic immigrant background, going to join radical Islamist insurrections in Syria and Iraq.
They are concerned that such volunteers could eventually return to Europe battle-hardened, radicalized and posing security threats.
Kosovo gained independence from Serbia in 2008 after a bloody uprising in the late 1990s but widespread corruption and a lack of economic reform have hindered its development.