40 Percent of U.S. COVID Deaths Could Have Been Averted If It Weren't for Trump: Report
A new report highlights the hundreds of thousands of unnecessary deaths in the U.S. under former President Donald Trump, noting that some 40 percent of COVID-19 pandemic deaths in 2020 would have been averted if America's mortality rate was equivalent to other wealthy peer nations.
The report—published Thursday in one of the world's oldest and best-known medical journals The Lancet—explains that even before the pandemic, the U.S. saw 461,000 unnecessary deaths in 2018 when compared to the death rates in other G7 nations (Canada, France, Germany, Italy, Japan and the United Kingdom). Comparing the U.S. COVID-19 mortality rate to this peer group, the U.S. would have seen 40 percent fewer deaths in 2020 if its mortality rate was comparable.
"The global COVID-19 pandemic has had a disproportionate effect on the USA, with more than 26 million diagnosed cases and over 450000 deaths as of early February, 2021, about 40% of which could have been averted had the U.S. death rate mirrored the weighted average of the other G7 nations," the report explains.
"Many of the cases and deaths were avoidable. Instead of galvanizing the US populace to fight the pandemic, President Trump publicly dismissed its threat (despite privately acknowledging it), discouraged action as infection spread, and eschewed international cooperation," it continues.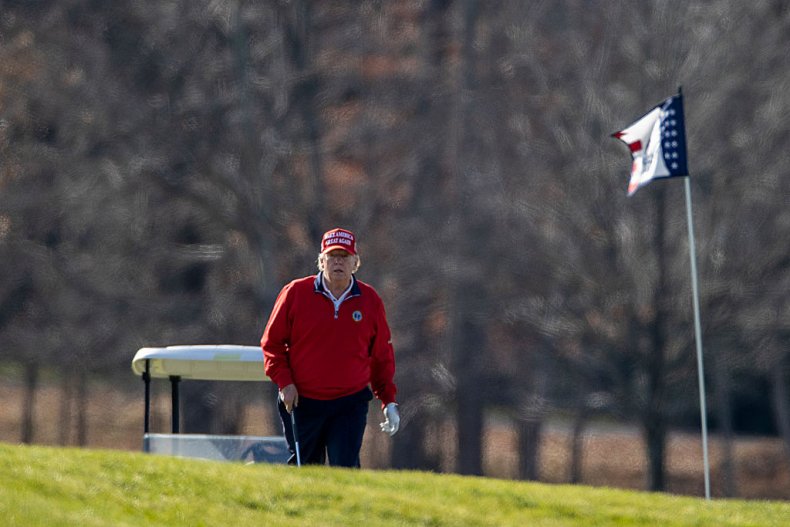 While Trump is responsible for his administration's actions in the past four years, the authors of the report point out that many problems in the U.S. date back decades due to neo-liberal policies promoted by both Republican and Democratic leaders. While people are living longer, healthier lives in peer nations—life expectancy in the U.S. is on the decline. The report points to a range of negative factors such as climate change, deregulation, soaring health care costs, lack of health insurance, economic inequality and racism.
Under Trump, an additional 2.3 million people became uninsured on top of the 28 million Americans who were already uninsured when he came into office. That 2.3 million included 726,000 children. Furthermore, the mortality gap between white and Black Americans has grown by 50 percent during the pandemic, while the life expectancy of Latinx Americans has declined by 3.5 years.
"Trump exploited low and middle-income white people's anger over their deteriorating life prospects to mobilise racial animus and xenophobia and enlist their support for policies that benefit high-income people and corporations and threaten health. His signature legislative achievement, a trillion-dollar tax cut for corporations and high-income individuals, opened a budget hole that he used to justify cutting food subsidies and health care," the report says.
The authors of the report are part of The Lancet Commission and include prominent doctors and researchers. Dr. Steffie Woolhandler, one of the authors who works as primary care physician and as a distinguished professor of public health and health policy in the CUNY School of Public Health at Hunter College, told Newsweek that President Joe Biden has "moved swiftly" to address some of the worst of Trump's policies, but said the new administration should do more.
"Reversing Americans' decades of lagging health will require much larger reforms, including: Medicare for All; reparations to compensate Native and Black Americans for wealth and labor confiscated from them; passage of the Green New Deal; and added federal support for nutrition, housing, education and other programs that are essential for good health," Woolhandler said in an email. "These social needs should be funded by reductions in defense spending and increased taxes on the wealthy."
Woolhandler noted that "Trump's stoking of racism and his dropping of regulations on polluters have probably had the gravest short term effects."
Dr. Mary Bassett, a commission member and director of the FXB Center for Health and Human Rights at Harvard University, said in a press release that the report "highlights how racial disparities in health have grown in the last four years, especially as COVID-19 has taken its grim and unequal toll in Black, Latinx and Indigenous people."
Bassett said that "the disastrous, bungled response to the pandemic made clear how existing, long-standing racial inequities simply have not been addressed. It's time to stop saying these preventable gaps cannot be eliminated."