400-Year-Old Shakespeare Portrait May Be Cleaned for the First Time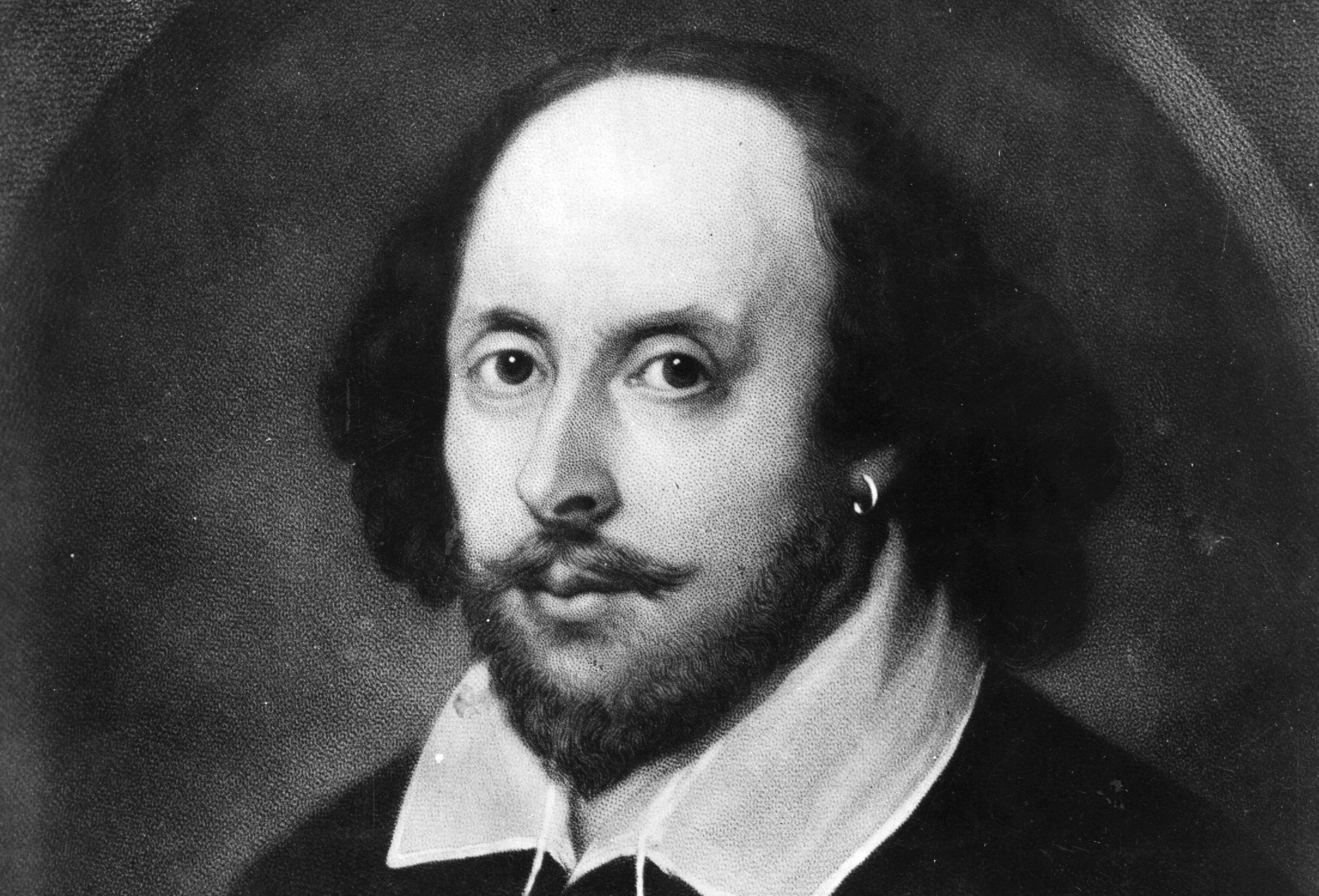 The only portrait of William Shakespeare believed to have been drawn from life may be cleaned for the first time in 400 years.
The painting is attributed to the artist John Taylor and named after a previous owner, the Duke of Chandos. It was the first work donated to the National Portrait Gallery in London after its formation in 1856.
The Chandos portrait portrays the playwright as having thick, long black hair—albeit with a receding hairline. He is also depicted sporting a gold hooped earring on his left ear.
Experts believe that any conservation treatment done to the famous Chandos portrait, dated between 1600 and 1610, could alter the image that has become synonymous with the Bard.
The Times reports the portrait has undergone several changes since it was originally painted, including the lengthening of Shakespeare's hair. These later additions could be lost in renovation work, although this could indeed offer a more realistic likeness of the Romeo and Juliet playwright.
"The original restored works can look very different. You could get a dramatic revelation," said Chris Bill of the Fine Art Restoration Company.
However, the National Portrait Gallery stated it was still considering conservation work on the art work and will not make a final decision until the summer of 2017.
"The Chandos portrait of William Shakespeare has not had any significant conservation treatment since it entered the National Portrait Gallery's collection in 1856," said curatorial director Dr. Tarnya Cooper. "The possible treatment of the painting was discussed in detail 10 years ago during the preparation for the exhibition, Searching for Shakespeare, and the gallery's collections and curatorial team are now revisiting this question as part of the regular assessment of works in the collection."
April marked 400 years since Shakespeare's death in 1616.