4,000 Treatments Canceled as UK Junior Doctors Strike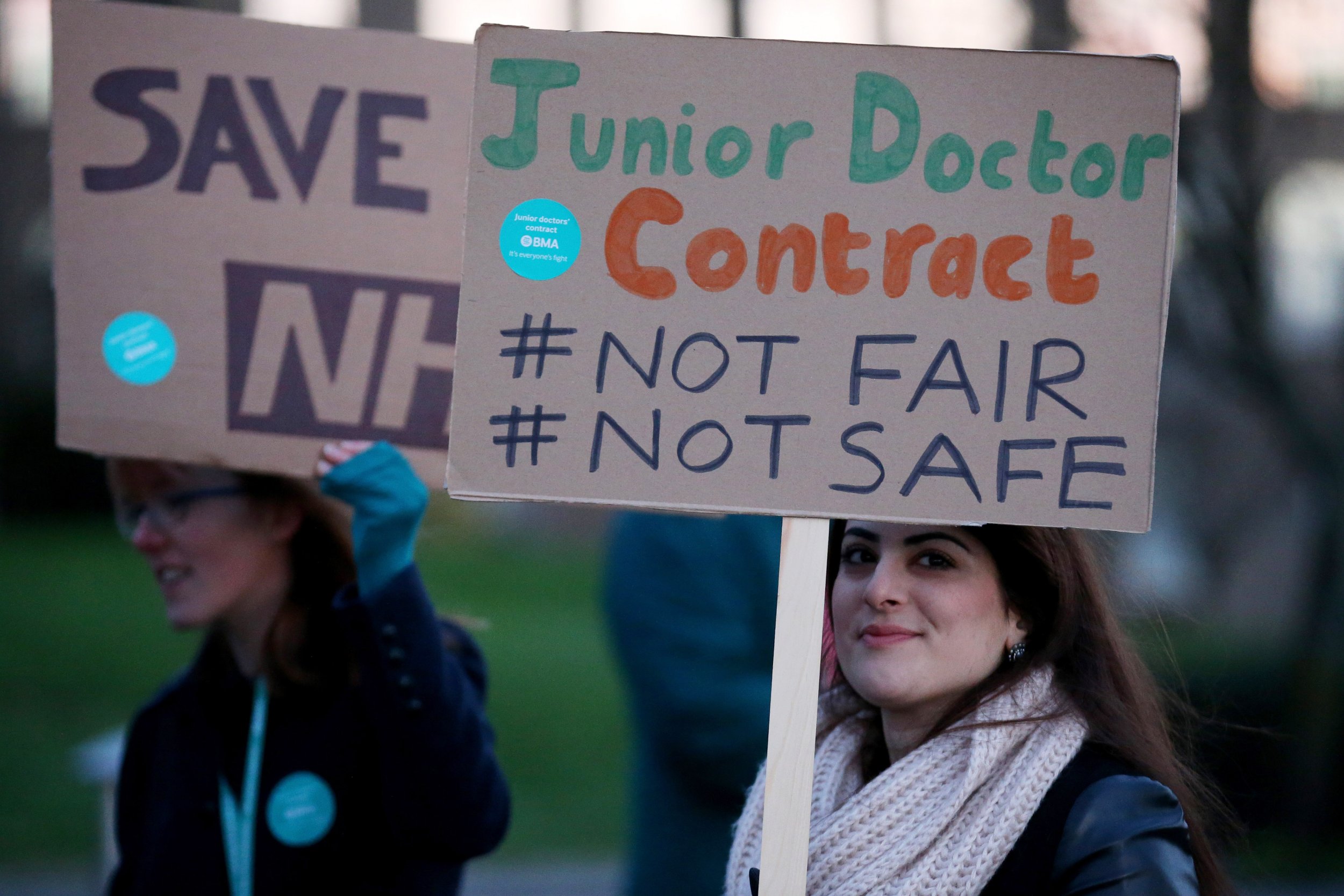 Thousands of patients could have their appointments and treatments canceled as junior doctors in England go on strike over a contract dispute, the BBC reports.
The NHS has so far postponed 4,000 routine treatments and canceled many more appointments and checkups after the British Medical Association (BMA)—which represents 37,000 out of around 55,000 junior doctors in England—called the 24-hour strike, which started at 8 am local time on Tuesday. It's the first strike by junior doctors over pay and conditions since 1975.
Medical authorities are advising patients to use alternative services, such as GPs and pharmacies, although NHS England medical director Bruce Keogh has said that doctors on strike can be called back in case of a major incident.
Anne Rainsberry, the NHS England director overseeing preparations for the strike, said that the health system has "tried and tested plans to deal with a range of disruptions including industrial action" and that NHS England has been "working with hospitals and other NHS providers across the country to ensure we can continue to protect the safety of our patients."
But Christopher Hix, from patient support group the Patients Association, said "it's very hard to believe that junior doctors not being at their posts isn't going to have a serious adverse effect on patients and patient safety."
The strike is the result of a long-running dispute between the government and junior doctors after talks broke down between the two parties in 2014. The government wants to impose changes to create more seven-day services in the NHS, but the BMA has resisted the changes and warned that excessive hours put patient safety at risk.
BMA leader Dr. Mark Porter said: "We sincerely regret the disruption that industrial action will cause, but junior doctors have been left with no option. It is because the government's proposals would be bad for patient care as well as junior doctors in the long-term that we are taking this stand."
Two further 24-hour strikes are planned for January 26 and February 10.