41-Year-Old Dad Dies of COVID Stroke After Sharing Regrets About Not Taking Vaccine
A Utah man who died of a stroke caused by COVID-19 said he regretted not getting vaccinated, and his family is now encouraging others to get the shot.
According to his obituary, Cory Horton, 41, died on October 10 "after suffering a stroke caused by complications of COVID-19." Local station KSL reported that while sick with COVID, Horton developed a blood cot that caused the stroke. Doctors attempted to perform an emergency surgery, but it was unsuccessful.
"Unfortunately it just kept bleeding," said Cory's sister, Randi Huston. "We have learned that this is something that is happening a lot with COVID patients and it's frustrating for these medical professionals. It's just taking people too young."
Huston said her brother regretted not being vaccinated.
"If he could have changed things and did things differently, he would have and he voiced that to us while he was in the hospital," Huston said, according to KSL. "He would want anybody that could to take the precautions that they need to not let this happen to them."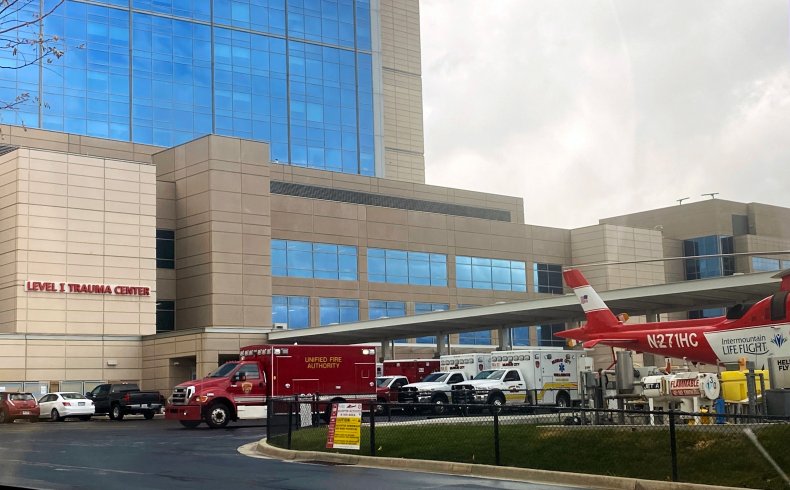 Meghan Murri, a critical care director at Lone Peak Hospital in Draper, Utah, told KSL that she's treated many patients with COVID who have strokes.
"I've seen the people who are severely sick with COVID in the hospital develop stroke symptoms and then I've also seen people who have recovered in the community from COVID and come in with stroke symptoms," Murri said. "I have seen it a few different times of some younger individuals 30 and 40 year olds."
Horton was a father and grandfather, with four children. According to his obituary he was a "was a self-taught auto-mechanic, and craftsman" who went on to start his own roofing company.
"Cory has always supported his kids in their extracurricular activities and endeavors, and gave them the freedom to be themselves. Cory was the best example of that, as he was so authentically his own person," his obituary reads.
"He was full of life, and made everything fun, while being his goofy self. To look back now, it's easy to see that Cory packed a lifetime of memories for his family to treasure, in the time that he was given," it added.
According to state data, 54.6 percent of Utah residents are fully vaccinated against COVID-19. That compares to 58.2 percent of people nationwide, according to the Mayo Clinic.
Newsweek attempted to reach Horton's family for additional comment Sunday afternoon, but did not hear back in time for publication.