4,100 Migrants Contained in Facility for 250 People | Opinion
I am a Christian who voted for President Joe Biden.
One of my main voting concerns was immigration reform. Like countless Americans, I was horrified by images of children held in cages at the border. In 2018, a Pew Research Center study found only 25 percent of white evangelicals felt a responsibility to help refugees. I have been heartbroken ever since.
In Biden's immigration bill, he said he would fight to restore dignity to the immigration process. He highlighted providing pathways for citizenship, keeping families together and assisting immigrants contribute to our economy. I am grateful for this vision, which is why I want to hold my president to it.
I recently read a Daily Beast article outlining the dire situation at a U.S. Customs and Border Protection's tent facility for unaccompanied migrant children in Donna, Texas. The facility opened on February 9. It now holds more than 4,100 migrants, though it is only supposed to house 250 people under CDC guidelines.
"Kids with foil blankets sat shoulder to shoulder inside plastic 'pods.' Each pod was made to house 32 people but held more than 500 kids, all wearing masks but not tested for COVID-19 unless symptomatic, the AP reports. Younger kids are held in walled playpens," wrote Martha Mercer.
In 2018, white evangelical U.S. Christians were the least likely to think mercy and aid should be provided to those seeking refuge within our borders. I don't want to be associated with that brand of Christianity. There are many verses in scripture commanding God's people to care for strangers in their land.
Deuteronomy 10:18-19 is one example: "He defends the cause of the fatherless and the widow, and loves the foreigner residing among you, giving them food and clothing. And you are to love those who are foreigners, for you yourselves were foreigners in Egypt."
I said it with Trump, I'll say it with Biden, if our allegiance to politics causes us to ignore atrocities against human beings, we follow Caesar not Christ, I tweeted. I had over 29,000 impressions in just one hour.
I am tired of performative Christianity, or morality, or liberalism. I want to do what I can to support Christians and Christian organizations that are not just tweeting about immigration reform, but providing resources and relief. I want President Joe Biden to know that his voters want him to continue to work toward his January bill initiative "to restore humanity and American values to our immigration system."
"The church has a biblical mandate to respect the dignity of all people, because we believe each person is made in God's image, and to particularly care for the needs of those who are vulnerable," said Matthew Soerens, U.S. director of church mobilization with worldrelief.org.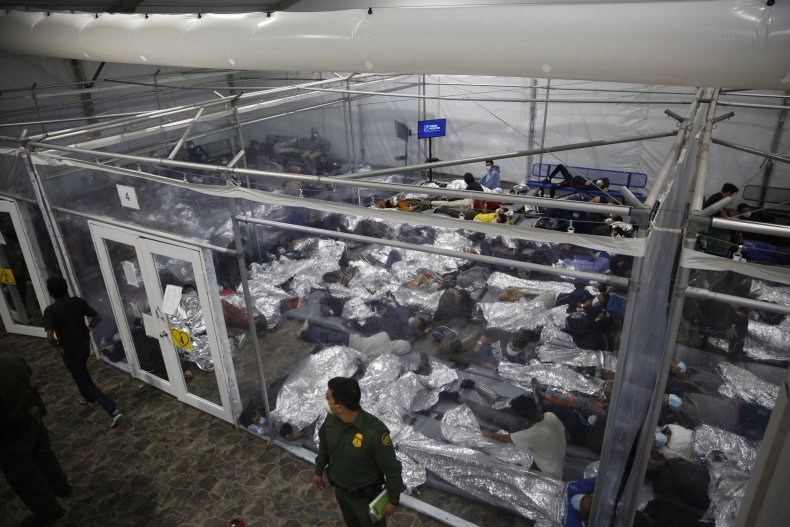 He works with colleague Jenny Yang to help over 70 million people around the world who have been forced to leave their homes.
"We can and must hold our government accountable to respecting U.S. laws that govern the care and protection of unaccompanied children," said Soerens. While each person may not be able to directly minister to children in protective services, donating to provide humanitarian assistance is possible.
Hey President Biden, I'm looking at you.
"Many of the families crossing the border, many teenagers, are going into immigrant colonial communities in the Rio Grande Valley. We are in the process of feeding hundreds of them," said Rondell Trevino, another Christian and founder/director of The Immigration Coalition, a nonprofit that provides clean drinking water to immigrant communities along the U.S.-Mexico border.
In a world of performative allyship, performative morality, performative liberalism and pro-life initiatives, we can fight back by raising awareness and supporting the work of people working on the ground.
Over 4,100 migrants are being held in a facility that is only supposed to house 250 people. There are things we can do to raise awareness, hold our government accountable and support organizations trying to provide aid.
What happens next is up to us.
Dr. Heather Thompson Day is associate professor of communication at Colorado Christian University and an interdenominational speaker and contributor for Religion News Service, Newsweek and the Barna Group. She runs an online community called I'm That Wife. She is the author of the forthcoming title It's Not Your Turn (June 2021).
The views expressed in this article are the writer's own.