4/20 TV: A Guide Of What To Watch On Marijuana's Biggest Holiday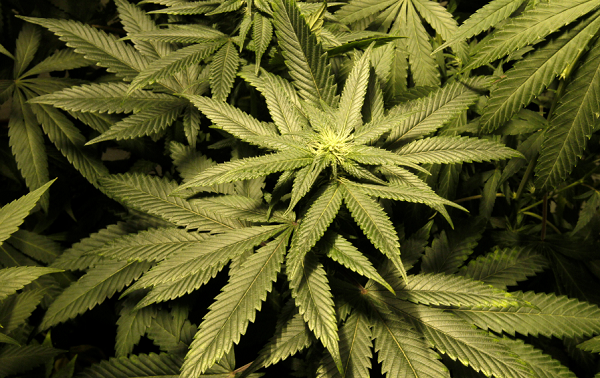 UPDATE |
Although some marijuana enthusiasts will continue age-old traditions of watching stoner flicks like How High and Half Baked on 4/20, there are a few new TV options for them to indulge in during the week of the worldwide cannabis holiday.
Along with new season debuts of Weediquette and Bong Appetit on Viceland during what the network is calling "Weed Week," late night show hosts Desus & Mero will be broadcasting live from Los Angeles for cannabis-themed shows while the F**k, That's Delicious team will explore the origins of 4/20 for a special set to premiere on the holiday.
If you're looking to gain a little higher knowledge about marijuana leading up to 4/20, check out these Viceland premieres and other shows recognizing the pot holiday below:
Weediquette: The third season of the news magazine show, hosted by Krishna Andavolu, will kick off Wednesday at 10 p.m. Eastern Standard Time on Viceland with an in-depth look at immigrants living in America who have been affected by the war on drugs as well as President Donald Trump's rhetoric on undocumented immigrants.
Bong Appetite: Host Abdullah Saeed will take viewers on a flavorful adventure right in time for 4/20 when season two of the marijuana culinary show debuts at 10:30 Wednesday EST on Viceland. It's unclear which chef will be cooking up meals infused with cannabis on the premiere episode, but whatever edible treats Saeed and friends decide to whip up on the show, they're sure to be highly interesting and most likely delicious.
South Park: The Comedy Central series has tapped into marijuana culture since its earliest episode (re: Towelie's debut back during season five in 2001), and on 4/20 the network will pay homage to the holiday by airing one of its best weed-themed episodes, "Medicinal Fried Chicken," at 8:30 p.m. EST.
Desus & Mero: The late night hosts will ditch their Bronx digs to film their talk show in Los Angeles, which is celebrating California's first 4/20 as a recreationally legal state. The show will air from L.A. Monday through Thursday at 11 p.m. EST on Viceland and will feature guest appearances from Jerrod Carmichael of The Carmichael Show, Blackish star Anthony Anderson, comedian and actress Aubrey Plaza and rap duo Rae Sremmurd.
F**K, That's Delicious: Action Bronson says viewers will be taken on a "food extravaganza" of a journey through New York City during its 4/20 episode, airing at 10 p.m. EST Thursday on Viceland, in which he'll investigate the history of the weed holiday over some of the best food the Big Apple has to offer.
The Weed Show with Charlo Greene: Charlo Greene may be most recognized for abruptly quitting her job while reporting live on Alaska's KTVA News, but the reporter is educating viewers on all things cannabis on her own web series. Greene has already covered a variety of pot topics on the one-of-a-kind talk show series, from how to break into the cannabis business and the medical benefits patients experience as well as legalization efforts across the states. But during Weed Week, Greene will delve into the basics of marijuana, discussing all aspects and uses of the plant from growing flower to dabbing concentrates and making edibles while Thursday's 4/20 special will feature the show's first-ever live audience and an appearance from "Black Jesus" star Gerald Johnson. The Weed Show with Charlo Greene airs Monday through Friday at 7 p.m. EST on its website, YouTube and Facebook Live.
Time Traveling Bong: If you missed Comedy Central's 4/20-inspired miniseries event when it first debuted last year, catch the reprise this year when pot-head cousins Jeff and Sharee travel through time with the help of a magical bong and learn about life during the Salem Witch Trials.
Baked Goodes: What happens when two failing bakers and a stoner all come together? Viewers will soon find out when Baked Goodes, a web comedy series produced, directed, starring and written by women, premieres on YouTube Thursday. The show starring Mackenzie Horras, Molly Reynolds and Caryn Ruby as they attempt to launch a marijuana edible company in a still-illegal California.
Grow House: If staying at home and watching the boob tube isn't your jam for 4/20, how about taking a trip to the movies for the premiere of Grow House, a new marijuana comedy featuring Deray Davis, Lil Duval and Snoop Dogg. As the movie title suggests, Grow House follows two buddies on their mission to turn a suburban California home into an indoor marijuana cultivation site. The film hits theaters Thursday.
A previous version of this story listed Erin R. Dooley as a Baked Goodes cast member. This article has been updated to show the actresses correct name, Caryn Ruby.