More than two in five Americans feel stimulus checks should be worth $2,000 or more, indicating agreement with President Donald Trump's comments earlier this week, according to a new poll.
Conducted by Business Insider/Survey Monkey, the survey found 43 percent of respondents saying that the direct payments sent to eligible Americans should be over three times the $600 being offered in the current stimulus package.
Additionally, the poll found 62 percent of Americans saying that the $600 checks were too small; 76 percent saying that the checks should be $1,000 or more; and just 20 percent saying the checks should be less than $600.
Business Insider/Survey Monkey polled 1,123 Americans on December 21. The poll has a margin of error of plus or minus 3 percentage points.
The poll's findings come shortly after Trump expressed opposition to the second stimulus bill, which was agreed upon by Congress on Monday. The $900 billion stimulus bill included $600 direct payments to eligible Americans—which amounts to half of what they had previously received in the Coronavirus Aid, Relief and Economic Security (CARES) Act in March.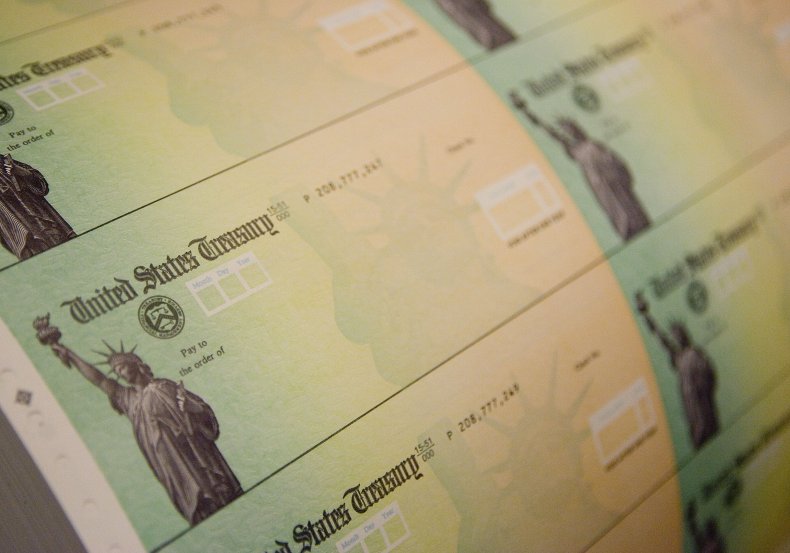 A day after the bill was passed, Trump posted a video on Twitter, calling the legislation a "disgrace" and demanding that lawmakers send a revision of it to the White House that included larger direct payments to Americans.
"The $900 billion package provides hardworking taxpayers with only $600 each in relief payments and not enough money is given to small businesses," Trump says in the video posted on Tuesday. "I am asking Congress to amend this bill and increase the ridiculously low $600 to $2,000 or $4,000 for a couple."
"I am also asking Congress to immediately get rid of the wasteful and unnecessary items from this legislation and to send me a suitable bill or else the next administration will have to deliver a COVID relief package and maybe that administration will be me," the president adds.
Following Trump's comments, a number of prominent Democratic lawmakers expressed agreement as they previously pushed for $1,200 stimulus checks.
"Republicans repeatedly refused to say what amount the President wanted for direct checks. At last, the President has agreed to $2,000 — Democrats are ready to bring this to the Floor this week by unanimous consent. Let's do it!" House Speaker Nancy Pelosi wrote in a tweet.
Senate Minority Leader Chuck Schumer also echoed similar comments as he wrote in a tweet responding to a post from New York Rep. Alexandria Ocasio-Cortez: "I'm in. Whaddya say, Mitch [McConnell]? Let's not get bogged down with ideological offsets and unrelated items and just DO THIS! The American people deserve it."
On Thursday, House Democrats proposed a new bill that met Trump's demands for $2,000 direct payments, but it was blocked by their fellow Republicans.
Newsweek reached out to the White House for comment, but did not receive a response in time for publication.