43% of Americans Are More Interested in Aliens After Pentagon UFO Report
A new survey published on Tuesday by market research company Piplsay has found that nearly half of Americans say they are more interested in UFOs and aliens in the wake of new footage that was recently released by the Pentagon, and the promise of more to be released soon.
Once relegated to the world of conspiracy theorists and science fiction, talk of UFOs has gained credibility lately, with many mainstream news outlets showing the recently unclassified U.S. military footage of UFOs, potentially stoking the public's interest.
"For the first time in decades, the U.S. and UK governments have started reporting on UFOs seriously," the survey report read. In fact, the United States Congress passed legislation in December 2020 ordering the Department of Defense and the Office of the Director of National Intelligence to compile and release an unclassified report documenting and summarizing the U.S. government's entire body of knowledge about unidentified aerial phenomena, or UAPs, and their existence.
This report is scheduled to come out near the end of June and its contents are to be made public at some point after that, though an exact date is uncertain.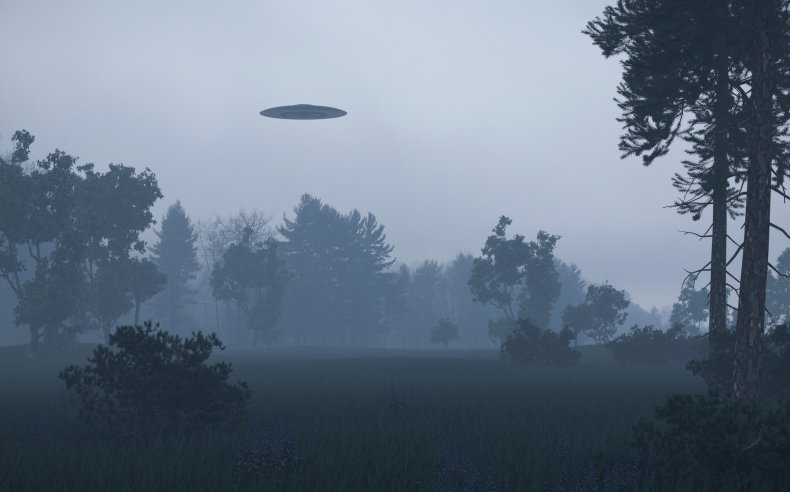 The Piplsay survey also found that 44 percent of Americans reported trusting the government to be more open and honest in the future. It's possible that the government's forthright admission of the existence and authenticity of this footage is bolstering the population's trust.
The New York Times published an early look into the unreleased report on Thursday, citing officials familiar with its contents. It reported that the DOD found no evidence that any of the UAPs are related to alien lifeforms or extra-terrestrial planets. There did appear, however, to be plenty of unexplained phenomena in the report.
"These things would be out there all day," Lt. Ryan Graves, a pilot with the Navy, told The Times. Graves claimed he saw UAPs with no visible engines flying at hypersonic speeds. "Twelve hours in the air is 11 hours longer than we'd expect," he said.
The Times also quoted former President Barack Obama when he told recently James Corden, "What is true, and I'm actually being serious here, is that there is footage and records of objects in the skies that we don't know exactly what they are."
Recently, 60 Minutes interviewed Luis Elizondo, the former director of the Advanced Aerospace Threat Identification Program—the secretive Pentagon unit that studied UFOs. Elizondo, after being asked by journalist Bill Whitaker whether UFOs or UAPs were real, said: "Bill, I think we're beyond that already. The government has already stated for the record that they're real. I'm not telling you that, the United States government is telling you that."
Newsweek reached out to Pentagon spokesperson Sue Gough for comment.