A 44-Page Water Menu from America's First 'Water Sommelier'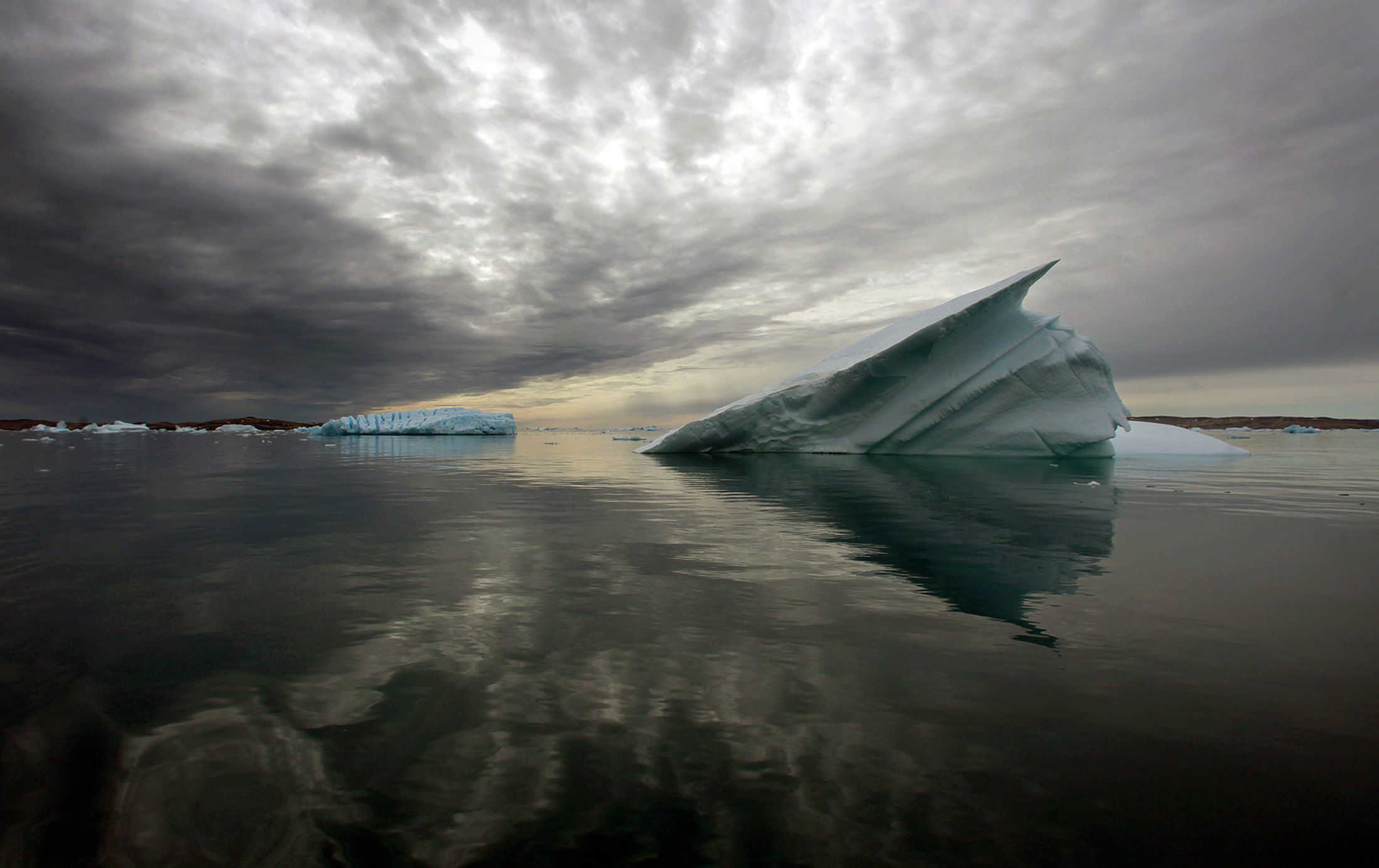 Do you fancy yourself a water connoiseur? America's first self-proclaimed "water sommelier," Martin Riese, has a 44-page water menu at Ray's & Stark Bar at the Los Angeles County of Museum of Art, where he is general manager. Restaurant patrons are even able to partake in a water tasting—like wine, they're encouraged to spit out the ones they don't like.
The detailed menu, designed by Riese, features an analysis of bottle by its region of origin, as well as information about the dissolved solids present in the water, something that he says is key to health. In an interview with Quartz, Riese discussed the health benefits of high-end water, such as Vichy Catalan, which he claims has more electrolytes than Gatorade—all yours for a cool $12 a bottle. Another selection is Berg, a $20 water taken from icebergs, and Riese's own water, Beverly Hills 90H20.
Riese, who is German, is certified from the German Mineral Water Trade Association and has worked at Michelin star restaurants worldwide. His fixation with water goes back to childhood, when he was traveling with his parents and was captivated by the distinct differences in taste between waters from city to city. He was able to work in the United states through an O-1 visa, which is awarded to "individuals with extraordinary ability or achievement," after he penned a book about water in 2009 and pioneered a 40-label water menu at a German restaurant, according to a Los Angeles Times profile.
Riese isn't the only one entranced with H20. Americans are also buying into the craze, with U.S. water imports increasing 9.9 year over year from 2008 to 2014. Fiji, France and Italy lead U.S. water imports. Quartz reports that when Riese introduced his first water menu in 2003, water sales shot up 500%.
While water tasting and sommelier-ing may seem a bit highbrow, Riese told Vice in 2013 that he "will never argue with anyone who wants to drink tap water. I'm just there to provide a service to those looking for new experiences." His extensive water knowledge seems to prove useful for cooking, too—he recommends certain kinds of carbonated water to make extra-fluffy dough for baking, and although he doesn't drink coffee, swears by water with low mineral content to brew the perfect cup of joe. And for that lingering post-Thanksgiving holiday hangover, Riese says Vichy Catalan is your best bet, due to its high electrolyte content. Bottoms up.