44 Percent of California's New Coronavirus Cases Are People Under 35: Study
New data show that nearly half of California's new coronavirus cases have been identified in young people under 35.
Using historical data from the California Department of Public Health, infectious disease epidemiologist George Lemp found that more than 44 percent of new diagnoses are in those under 35. A month ago, this age group made up 29 percent of new cases.
At the same time, there's been a decline in new cases among older people. California residents over 50 have gone from 46 percent of new diagnoses to 30.5 percent in the same month.
"It is striking that there is such a strong shift. Cases are much younger now than they were earlier in the pandemic," Lemp told The Mercury News.
However, he said these changes may not be reflected in death rates and hospitalizations. While the disease COVID-19 is less fatal for young people, they are still as susceptible as older people to contracting the coronavirus.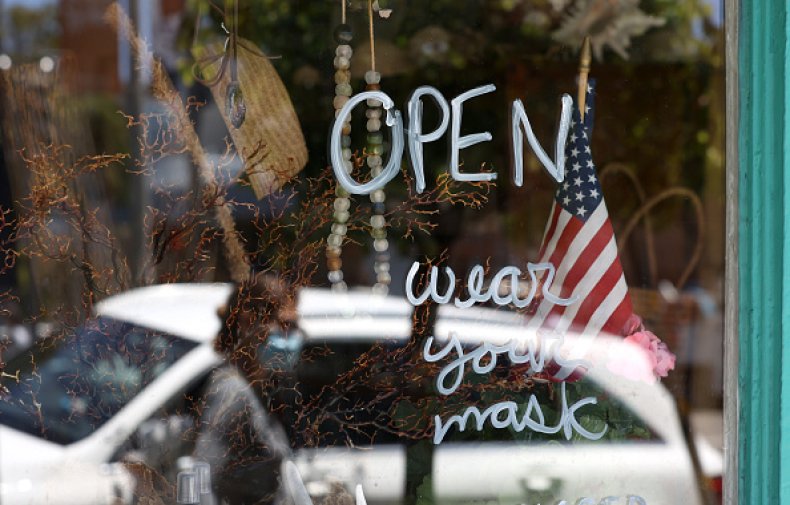 New cases among middle-aged Californian residents have plateaued. Those aged 35 to 49 make up the second largest group of new infections, with 9,691 known cases diagnosed between May 31 and June 13. Young people under 35 account for the largest group, with 12,919 new cases in the same two-week time frame.
"It may reflect the opening up of California since mid-May, particularly among younger people who may have started to move away from the practices of social distancing and consistent mask use," Lemp said.
Governor Gavin Newsom has yet to lift the state's stay-at-home order, which has been in effect since March 19. However, he has responded to pressure from local officials who have raised concerns about the state's economy.
In recent weeks, Newsom has allowed California's 58 counties to resume commercial activity, including dine-in restaurants and bars. Images of maskless bar-goers in places like San Diego flooded social media over the weekend.
Newsom defended his reopening decisions at a news conference on Monday. "There's a certain point where you have to recognize you can't be in a permanent state where people are locked away for months and months and months on end," he said.
California's efforts to ramp up testing through the implementation of 82 state-sponsored testing sites may explain why numerous positive cases in young people are appearing now.
"One of the clearest drivers to many of our testing numbers is just the sheer number of tests," said Secretary of the California Health and Human Services Agency Mark Ghaly.
He said the state's early testing efforts was aimed at vulnerable populations or individuals showing symptoms, which might have ruled out the younger demographic in California. "At the beginning, our testing targeted older Californians and underlying illnesses, which tend to be older anyhow," he said. "When capacity for testing increased, we saw a lot of younger people."
As the state begins to reopen, Ghaly noted, the sectors that have reopened, including restaurants and bars, may affect the social interactions of younger Californians.
"We're working really hard to create modifications to the sectors that are reopening to create lower-risk environments. But it means a number of people in our community must do their part," he added.
The Health and Human Services Agency has encouraged state residents to continue practicing safety measures, such as wearing a mask, washing their hands and staying home if they feel sick.
It is still unknown whether the recent George Floyd protests have caused a spike in cases, but Lemp said an individual's proactive actions are more instrumental in increasing the virus's spread than mass gatherings.
"People under age 34 are moving out and about a lot more, and moving away from social distancing and consistent mask use," he said. "That is the concern."
As of Tuesday, California had reported 153,560 coronavirus cases and 5,121 deaths.
This story has been updated with comments from Mark Ghaly, the California Health and Human Services Agency's secretary.