44 Percent of New Hampshire Voters Say Bernie Sanders Will Be the Democratic Nominee, New Poll Shows
A substantial plurality of New Hampshire voters believe Senator Bernie Sanders of Vermont will be the eventual Democratic nominee for president, according to newly-released polling data.
The new Emerson College Primary Tracking Poll data showed that 44 percent of New Hampshire respondents think Sanders will be the Democratic challenger to take on President Donald Trump in the 2020 election. That's an increase of 6 percent from the day before the Iowa caucuses last Monday, and a full 28 percent more than any other candidate.
Former Mayor Pete Buttigieg of South Bend, Indiana came in second, with just 16 percent of New Hampshire voters saying they believe he will be the party's nominee. Joe Biden, who served as vice president under former President Barack Obama, has plummeted from first place at 39 percent before the Iowa caucuses, to currently third place at just 14 percent. None of the other candidates polled in the double digits.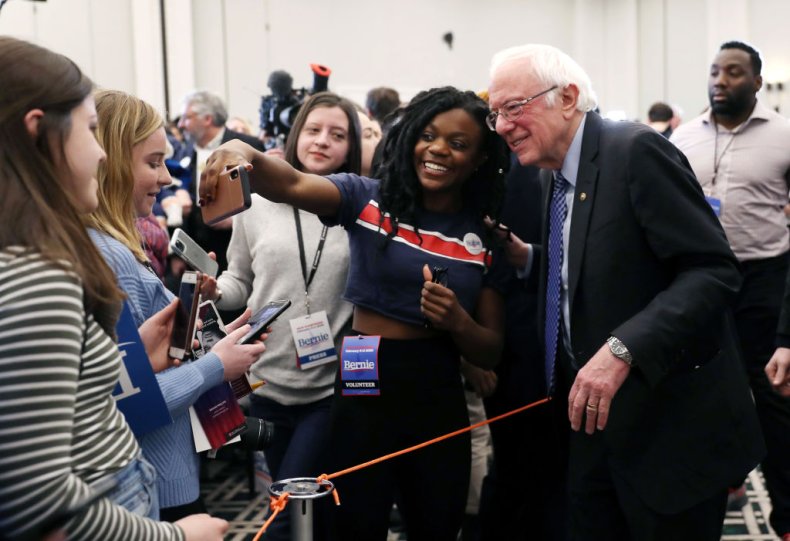 But the gap in support from New Hampshire voters is narrower than their expectations about the eventual nominee. While Sanders enjoys a plurality of support – at 30 percent – Buttigieg is closer behind with 23 percent. Senator Amy Klobuchar of Minnesota comes in third with 14 percent, followed by Senator Elizabeth Warren of Massachusetts at 11 percent, and Biden in fifth place at 10 percent.
Every major post-Iowa survey conducted in New Hampshire has shown Sanders as the front-runner in the eastern state. Buttigieg has placed second in all of the polls, with the distance between him and Sanders ranging from as narrow as three points to as much as eight points An aggregate of New Hampshire polls by Real Clear Politics shows Sanders with an average of 26.7 percent support, compared to Buttigieg at 20.9 percent.
With the Iowa caucus results shrouded in controversy – as both Sanders and Buttigieg having claimed victory in the state – all eyes are on New Hampshire to see if one of the candidates will pull ahead as an early front-runner. As they stand now, the Iowa results show that Sanders won more than 2,600 more votes than Buttigieg in the second realignment of the caucuses, but Buttigieg received 2 extra "state delegate equivalents" to put him ahead by 0.1 percent.
Sanders has declared himself the winner of the popular vote, while Buttigieg is technically the state's winner because he received more delegates. The Sanders campaign has asked for a "partial" recanvass of the Iowa results due to many inconsistencies and irregularities, which have been widely reported. This likely means that the New Hampshire primary results will be finalized before those of Iowa.
According to survey data by Morning Consult, Sanders has the highest favorability of all the Democratic presidential candidates. The senator is favored by 73 percent of voters, while Biden comes in second with 70 percent. Morning Consult polling also showed last week that the majority (52 percent) of Democratic voters nationwide were "more likely" to back Sanders following the Iowa caucuses.