Another: The 45th School Shooting in America in 2015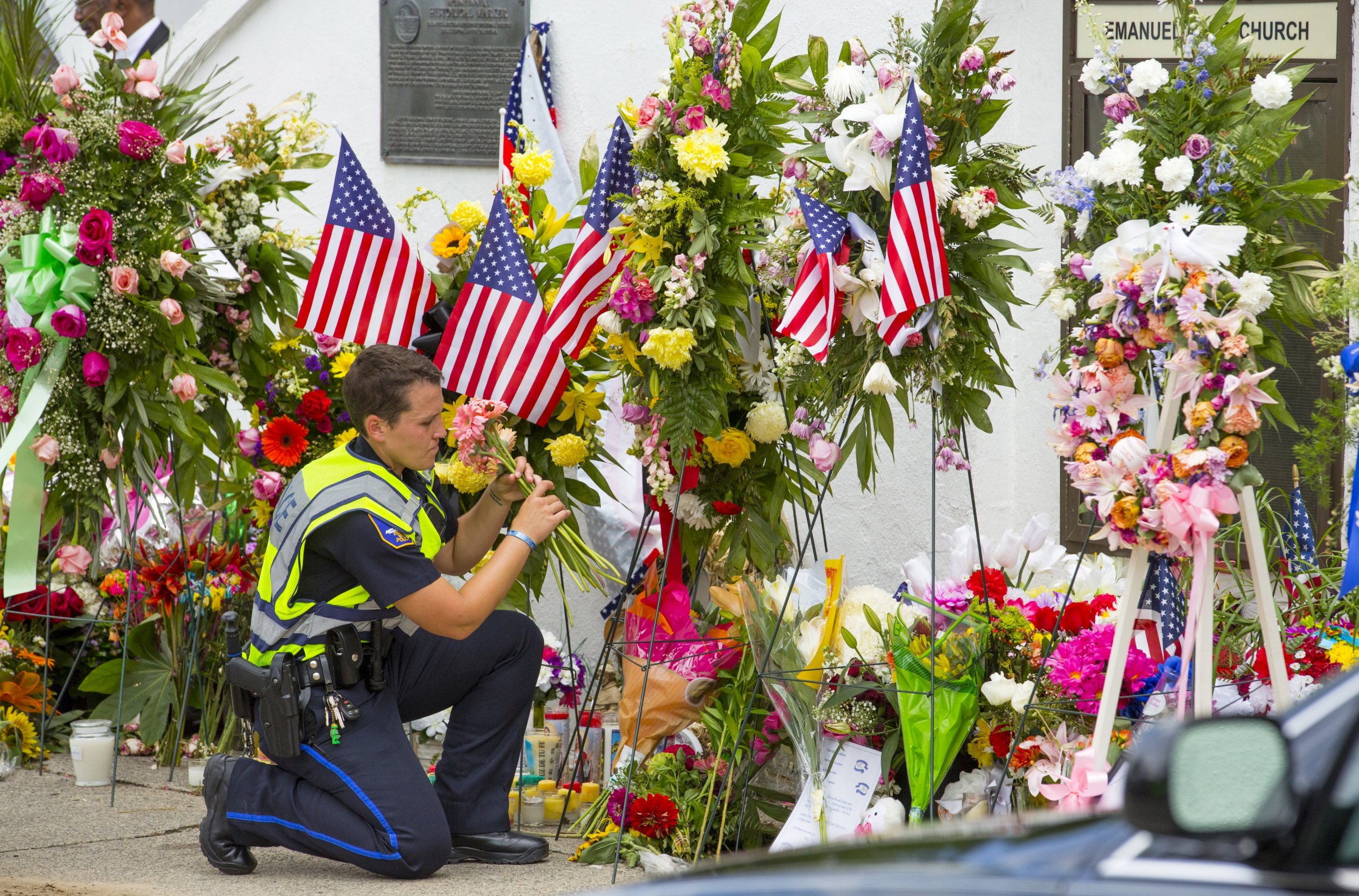 Updated | There was the one of two journalists on live TV in Moneta, Virginia; the one inside a church in Charleston, South Carolina; the few at Naval Reserve facilities in Chattanooga, Tennessee; the one inside a movie theater in Lafayette, Louisiana; and others.
And now the shooting at Umpqua Community College in Roseburg, Oregon. It's the 45th school shooting in the United States in the 274 days so far in 2015, a spokesperson for Everytown for Gun Safety tells Newsweek.
On Thursday morning, a gunman opened fire on the college campus. The shooter might have killed 10 people, and wounded at least 20 others at the school, attended by about 3,300 full-time and 16,000 part-time students. The shooter has been killed, but not identified, according to Sergeant Aaron Dunbar.
Everytown is a group created by former New York City Mayor Michael Bloomberg to seek passage of laws at all levels to reduce gun violence.
Another project, Mass Shooting Tracker, has a broad definition of mass shootings. While the FBI measures a "mass shooting" as an incident when people are killed, the tracker classifies a mass shooting as an event when four or more people are shot. Using that criteria, the tracker reports that 294 known mass shootings have occurred this year.
"America is the only developed country where when someone asks if you heard about that campus shooting, you have to clarify, 'Which one?' That is unacceptable. Something has to change," Colin Goddard, a survivor of the 2007 massacre at Virginia Tech, said in a statement.
"We need to all come together for the Umpqua families today. Then we need to all demand action from our elected officials before the next tragedy happens," he added.
The school shooting is the 142nd since 20 children and six educators died in the December 2012 massacre at Sandy Hook Elementary School in Newtown, Connecticut, according to Everytown.
Between January 2009 and July 2015, there were at least 134 mass shootings, according to an analysis compiled by Everytown.
Former Congresswoman Gabrielle Giffords, who was shot in the head four years ago outside of a supermarket in Tucson, Arizona, on Thursday asked, "This is not the America we all strive for, is it?"
"It happened again," she said in a joint statement with her husband, NASA astronaut Captain Mark Kelly. "We can do better than this. We must do better than this."
Oregon received a "D+" grade for its gun laws on the most recent scorecard released by the Law Center to Prevent Gun Violence that rates states on firearms policies. Among other measures, Oregon doesn't prohibit the transfer or possession of assault weapons or large-capacity magazines, license or significantly regulate firearms dealers nor limit the number of guns residents can purchase at a time.
Since the Law Center issued the D+ rating last December, Oregon issued a background checks law that went into effect in August, Laura Cutilletta, senior staff attorney at the center, tells Newsweek.
"The new law requires background checks for all firearm sales. So that's a huge loophole that only 17 other states have filled," she says. That law "will probably have a tremendous effect in the future," she adds, but emphasizes that it only was recently implemented.
Additional reporting by Max Kutner.
This story has been updated to include the most recent information and remarks about the shooting in Oregon. Correction: This article originally incorrectly stated 45 as the number of mass shootings in 2015. The correct fact is the number of school shootings.