'At 46, A Surprise Diagnosis Left Me In Grief'
In February of 2020, I was just wrapping up a freelance editing job at a magazine. I was excited that I'd get to have more time at home with my husband and children. It was my twin's junior year in high school and I wanted to be around more before they left for college and we became empty nesters.
I had committed the next few months to a book I was working on. Most mornings, I started my days with a three mile run and spent the rest of the day writing while the house was quiet. Afternoons, I would usually be cheering on the sidelines of one of the kid's games.
There were whispers on the news of a virus but it didn't seem like anything we would have to worry about in our small New Jersey town, just outside of New York City. In the beginning of March, my twins turned 17 and we celebrated at a crowded restaurant. They were excited because they both passed their driving tests a few days before.
Two weeks later, the first lockdown began. By April, news reports were referring to our area as the epicenter of the virus in the United States.
Although the world outside our home seemed scary, inside, our family of four was playing board games, watching favorite movies, and making recipes we had always wanted to try. One night, my daughter and I were binge watching a food show on TV, when I adjusted my sports bra and my finger grazed what felt like a large pea just under the skin of my left breast. Before that moment, I had heard the expression "my blood turned cold" but I never really understood it until then. I knew as soon as I felt it that it shouldn't be there. I also knew it was the worst possible time for me to find it.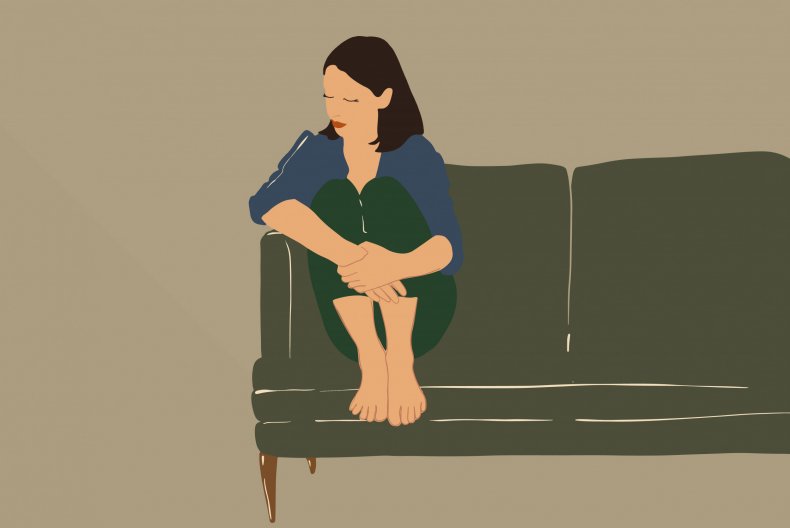 Most hospitals were closed for anything but emergencies. Could I even see a doctor? And if I could, would I have to do it in a place where I would be surrounded by people with the virus?
I told myself the lump couldn't be what I thought it was. Why would I get breast cancer? I was 46, active, had no genetic history of the disease, and had never had any indication it was something I needed to worry about. Besides, if I was ever going to get breast cancer, why of all times, would it happen a few weeks into a global pandemic? It couldn't. I was the one with the strong immune system who was doing grocery shopping to keep my more vulnerable family members safe. How could I become someone who was in the same category as them?
I sent my primary care doctor a panicked email asking for advice. She agreed to see me alone the next morning in a small satellite office. She felt the lump and immediately said I needed a biopsy. I sat sobbing through my mask on the exam table, while she texted surgeons begging for a favor.
One of them agreed to take me the next day but only on the proviso that I went alone. The surgeon's office was in an annex of the main hospital in our town. Outside, there were police guarding the entrance. As I walked up to the doors, they shouted out that no visitors were allowed. When I explained that I was there to have a biopsy, they shouted more questions: Did I have a dry cough? Had I been exposed to the virus? Did I have any symptoms of the virus? I calmly answered "no" but what I wanted to say is: No, I don't think I have the virus but I might have cancer; that feels like enough.
In the surgeon's office, I was the only patient and for that matter, the only person in the entire building; every other office was closed.
The biopsy was painful. Tears pricked my eyes, but I pushed them down for fear that getting my mask wet would make it less effective. Back in the safety of my car, I ripped it off and cried alone. I asked out loud again and again, "How can this be happening now?"
I had to wait a few days for the results and had planned on keeping it all from my twins. They were already dealing with the pandemic, and I reasoned that they didn't need to know about this unless it was cancer. But as soon as I returned home from the surgeon, they were asking questions. I hadn't been out in weeks for anything more than a grocery shop and now I'd been out for hours, two days in a row. They wanted to know: What was going on?
My husband told them to sit down, asking me if I wanted to tell them or if he should. I said I would, and before the words came out, I had every intention of explaining calmly, every intention of assuring them it would all be OK. Instead, as soon as I said, "I found a lump," I broke down.
Later that day, I drove to my mother's house and, as we stood six feet apart on her front porch, I shared the same news. When she said, "I wish I could hug you," I failed once again to hold back my tears.
Although I am grateful it didn't take long to get the results, they were not what I hoped for—the lump was cancerous.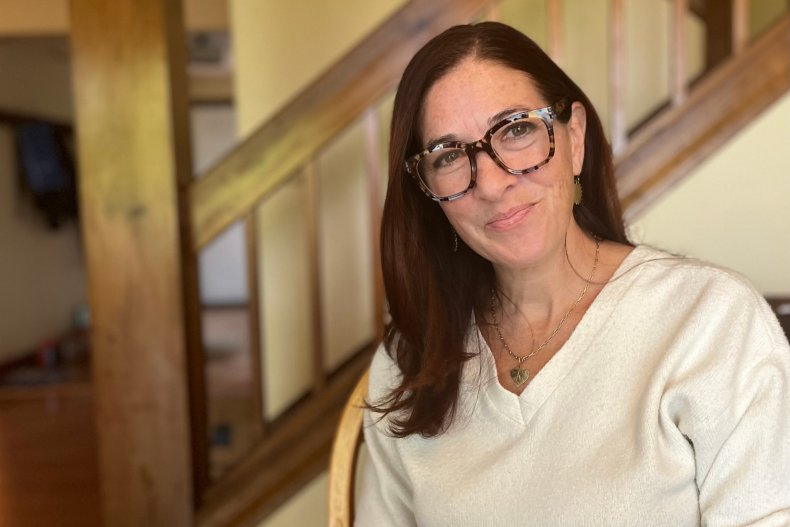 As the world went into lockdown and the virus spread exponentially, I spent the late spring and summer of 2020 having a lumpectomy and getting radiation treatments just a short walk down a few hallways from a wing full of COVID patients. My only company in those months was a relentless, all-consuming fear that I might contract the virus and have to interrupt the process or worse, repeat the treatments I'd already been through.
Many times, I could feel how afraid the nurses were to touch me. None of us knew yet how the virus was transmitted. I would return home, undress immediately, and scrub my body with soap and hot water. I knew it was futile, but I was intent on trying to wash the hospital off my skin. I wanted to hug my husband and my kids without the fear that I was transferring any germs onto them.
Throughout my treatment, I went to every doctor appointment alone. I received every test result alone. I woke up from surgery alone. And I recovered without the distraction of extended family or friends, a distraction I would have welcomed wholeheartedly. Even though my prognosis was good, COVID had altered every aspect of the experience to a point that even now, more than two years later, the memories of it still feel isolating. Did it all really happen if no one else was there for any of it but me? Did I have a right to feel what I did if no one else could reinforce what I went through?
In the spring of 2021, when it was "over" and I was physically healed, I did my best to return to the person I was before, but it seemed like she had vanished. I spent the better part of a year in therapy oscillating between dual themes—one was guilt and the other was grief. Guilt tied to the notion that I was wrong to mourn what I had experienced when so many others had lost more than me in the last year. And grief, tied to the feeling that no one seemed to understand what I'd just been through.
Of course, I wasn't really alone. There were many others, who like me, had to face cancer in the beginning months of the pandemic. I often sat in the waiting room when I was getting treatments, six feet apart, from a man so frail and sick from cancer, he was wheeled in in a wheelchair each day by a family member who quickly retreated since no visitors were allowed to stay.
I thought about that man a lot. How labored his breathing was behind his mask. How hollow his eyes were. How would he ever survive if he caught the virus? How could I feel sorry for myself, feel grief even, when this man had been facing the same circumstances in a much worse state?
And then one day I was talking to a friend who had recently lost a relative. She asked me how I was doing, I assured her I was doing fine. After all, what I went through could not compare to what she had. I was alive and cancer free; her relative was gone.
Her response was simple: "Pain is pain," she said.
Those three words allowed me to see my grief in a different way—I came to an understanding that is not what we go through that needs to be universal, but the emotions that come with it. Grief is not an individual occurrence that should be compared, one against the other. It is a human experience, which we all, at some point, will have to endure. How can it be measured when it comes into our lives in so many different forms?
I still miss the woman I was at the beginning of 2020 sometimes, but I know now I will never be the same person I was then. How could I be? How could any of us be? All of us have lost something in the past few years. Each one of us has a story and each one of those stories matters.
Darcey Gohring is the founder and host of the Zibby Mag Online Writing Community, and a writing instructor for the Writers Circle and Zibby Classes. She specializes in personal narrative and memoir. Gohring is completing work on her debut novel. You can follow her on Twitter @darcey_gohring.
All views expressed in this article are the author's own.