47 Million Americans Say They're Worse Financially Than Before Great Recession: Survey
Forty-seven million Americans said their financial situation was worse than it was before the Great Recession, according to a new survey from personal finance website Bankrate.com.
Only 51 percent of respondents said their financial situation had improved when compared with their status before the global market collapse more than a decade ago. The survey indicated that individuals with lower income levels or education status were more negatively affected, as these groups were more likely to say that their current financial situation was worse than their situation prior to the Great Recession. Nineteen percent of men said their overall financial situation was worse than it was before the recession, while 27 percent of women said they were worse off.
"The echoes of the Great Recession remain very present in the financial lives of many Americans, despite the improvement in the broader economy," Bankrate senior economist Mark Hamrick said in a press release announcing the results of the survey. "While some have managed to prosper in the decade since, there are still tens of millions who are struggling to even get back to where they were before the economy took a turn for the worse."
While standard economic indicators, like job growth and unemployment, offer a relatively positive picture of the economy, the Bankrate survey depicts a different scenario. For two months, the nation's unemployment rate has been at 3.6 percent, the lowest rate in 50 years. Job growth has increased for 104 consecutive months. And some recent months have registered noteworthy job growth. In March, 153,000 jobs were created, and in April, 224,000 jobs were created. The president, who campaigned on his ability to boost the economy, regularly touts economic indicators at rallies.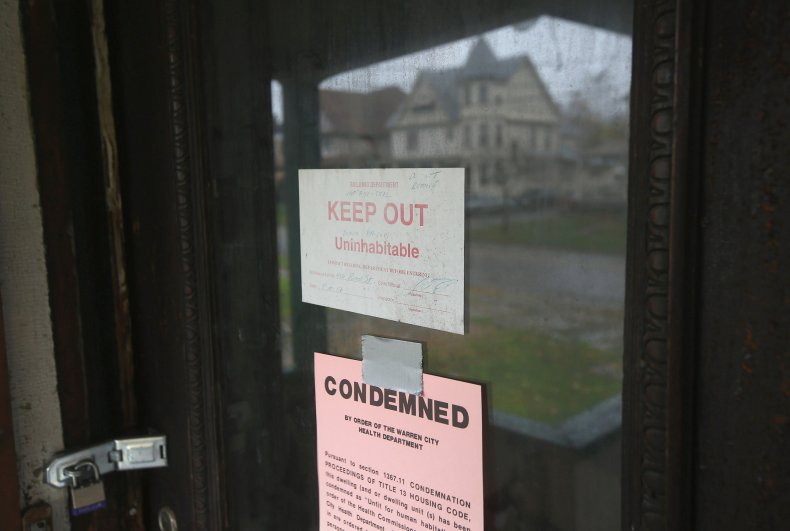 "While the current economic expansion is on track to set a record for duration, there will be a downturn at some point, we just don't know when," Hamrick said.
The findings serve as a sobering reminder of the lasting impact of the global financial collapse, which occurred more than a decade ago, despite the positive growth numbers currently displayed. During the acute stages of the economic crisis, U.S. households lost almost $5,800 in income, according to The Pew Charitable Trusts. Between July 2008 and March 2009, real estate wealth dropped $3.4 trillion across the country. Stocks plummeted and slower economic growth caused the economy to shed millions of jobs.
While indicators have shown positive growth for the U.S. economy, analysts have worried that Trump's ongoing trade war with China, which escalated last month, could slow global growth.