47 Percent of Americans Expect the Economy to Worsen, 33 Percent Think It's in Good Shape
A new poll finds nearly half of Americans expect the economy to worsen in the next year, a sharp turn downward from earlier in the year.
According to The Associated Press-NORC Center for Public Affairs Research, 47 percent of Americans say they expect the economy to go downhill within the next year, while 30 percent believe it will get better. In a AP-NORC poll conducted in February and March, Americans were more optimistic, with 44 percent of people expecting the economy to grow and 32 percent saying they believed it would worsen.
The cost of goods is rising nationwide, seen especially in gas prices, which have risen steadily throughout the year. In the global supply chain, long operation times and accumulation have made purchasing for the consumer more difficult, with the U.S. Labor Department reporting that consumer prices rose 5.4 percent since last year.
American sentiment toward the economy also might be due to their approval with President Joe Biden's policies.
Joseph Binkley, 34, from Indiana, told the AP he supports Biden's economics.
"A lot of the first years of a presidency is dealing with the predecessor's policies. I think Biden is having to work through the problems of the previous administration," Binkley said.
The AP-NORC poll shows most Americans (58 percent) disapprove of Biden's handling of the economy, with 41 percent saying they approve.
For more reporting from Associated Press, see below.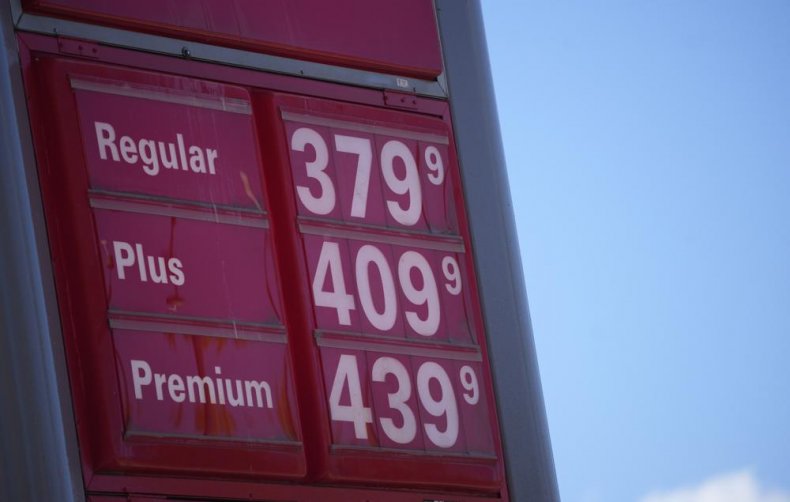 Earlier this year, 70 percent of Democrats said they expected the economy to get better. Now, just 51 percent do. And the share of Republicans who think the economy will get even worse has grown to 74 percent from 59 percent earlier in the year.
Despite the deterioration in Americans' economic outlooks, the poll found they remain relatively optimistic about their own financial situations. The poll found that 65 percent of Americans say their personal financial situation is good, a number that has remained about constant since before the pandemic began. Still, 24 percent say they think their personal finances will get worse in the next year, up from 13 percent earlier this year.
The poll also shows signs that the pandemic has helped improve workers' bargaining power: 36 percent of Americans are very or extremely confident that they could find a good job if they wanted to. In March of 2020, 25 percent said that, and in June of 2019, 30 percent said so. Another 35 percent say they're at least somewhat confident.
About half of Americans, 49 percent, now say they're highly confident they could pay an unexpected bill of $1,000, up from 36 percent in March of 2020 and 40 percent in June of 2019.
The AP-NORC poll of 1,083 adults was conducted Oct. 21-25 using a sample drawn from NORC's probability-based AmeriSpeak Panel, which is designed to be representative of the U.S. population. The margin of sampling error for all respondents is plus or minus 4 percentage points.