47 States Appeal To Betsy DeVos, Department of Education To Cancel Student Loan Debt For Disabled Veterans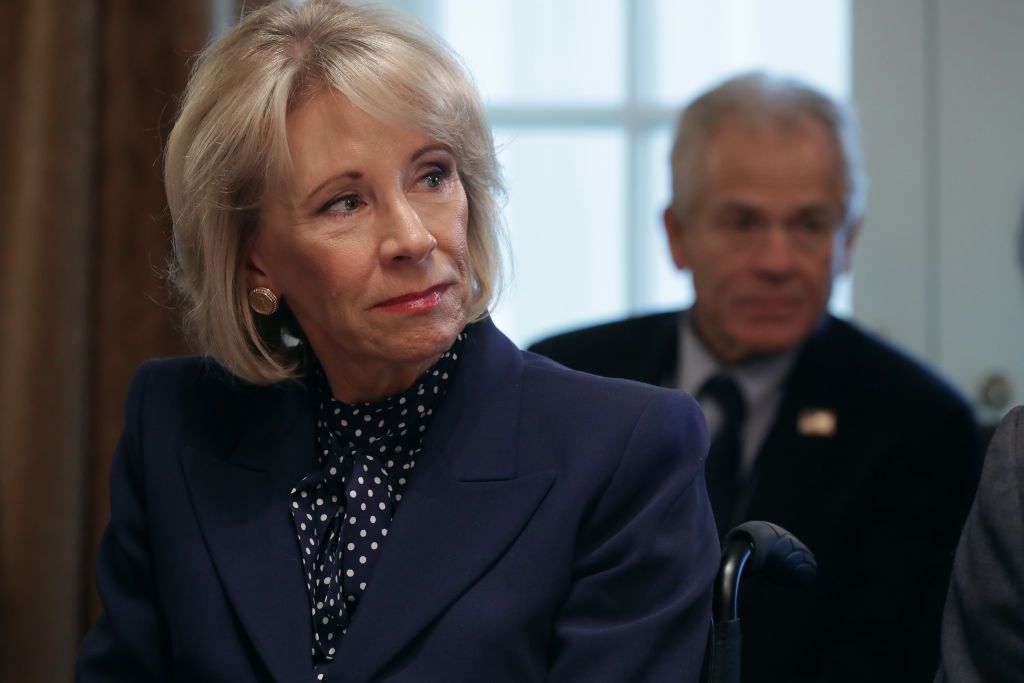 Attorneys general in 47 states and four U.S. territories have requested that the Department of Education change current procedures so that student loan debt for individuals who are disabled while in service of the United States military will automatically have their debt discharged.
The letter was sent on Friday to Department of Education Secretary Betsy DeVos, requesting that the department "take prompt action to satisfy its statutory mandate" in removing an estimated $1 billion in debt for veterans are disabled.
"As a nation, we have a moral obligation to assist those who have put their lives on the line to defend us," the letter reads.
In 2018, the Department of Education matched student loan records with disability records from the Department of Veterans Affairs and discovered 42,000 veterans were eligible to have their loans discharged in full or to receive some other loan forgiveness. The Education Department sent letters to the veterans along with instructions for completing the necessary application, which must be mailed back to the department.
Newsweek subscription offers >
According to the letter, 9,000 veterans had returned the forms as of April 2018 while 25,000 were in default on student loans.
In the letter, the attorneys general said they "welcomed" the moves made by the departments of Education and Veterans Affairs to help disabled veterans obtain debt relief. "But the Department of Education continues to require eligible veterans to take affirmative steps to secure the loan forgiveness that is their statutory right. And the requirements imposed by the Department may prove insurmountable obstacles to relief for many eligible veterans due to the severe nature of their disabilities," the letter says.
"Because America's veterans deserve better, we ask the Department to develop an automatic discharge process to ensure that all eligible veterans can have their student loans forgiven."
According to Politico, President Donald Trump's administration has cited tax liability for borrowers if the loans were forgiven. But the 2017 tax cut, pushed through Congress by Republicans and championed by Trump as the largest tax cut in American history, removed any federal liability for the loans.
Newsweek subscription offers >
The Education Department, Politico reports, pointed to local and state taxes as a reason for not allowing automatic loan forgiveness.
"While 'automatic discharge' may seem like a simple solution, there are long-term impacts we want all veterans to have the chance to consider before their loans are discharged," Department of Education spokesperson Elizabeth Hill said in a statement.
Hill added that "a student loan discharge could preclude the veteran from taking out additional federal student loans in the future for continuing education."
"We have worked to make this process as easy and as seamless as possible for veterans, the last thing we want to do is cause unintended consequences for them," she said.
Politico cites a report from Georgetown Law professor John Brooks whose study in 2018 determined that veterans residing in 41 states and the District of Columbia would not owe taxes on discharged loans in their respective states.
"As Attorneys General, we understand the difficulties faced by our residents who struggle to manage their student loan debt. Those difficulties are only compounded for veterans and others who are suffering from a total and permanent disability. The cost of education for our disabled veterans today is soaring, and it would be of great benefit to those who are burdened by these crushing debts to obtain relief without arduous compliance requirements," the letter says. It also calls for collection attempts to halt while the Department of Education creates a system for automatic loan forgiveness and for disabled veterans to have their credit reports cleared of negative marks related to the loan debt.
"We now urge the Department to take action to better protect those who once protected the nation. Our veterans deserve nothing less," the letter says.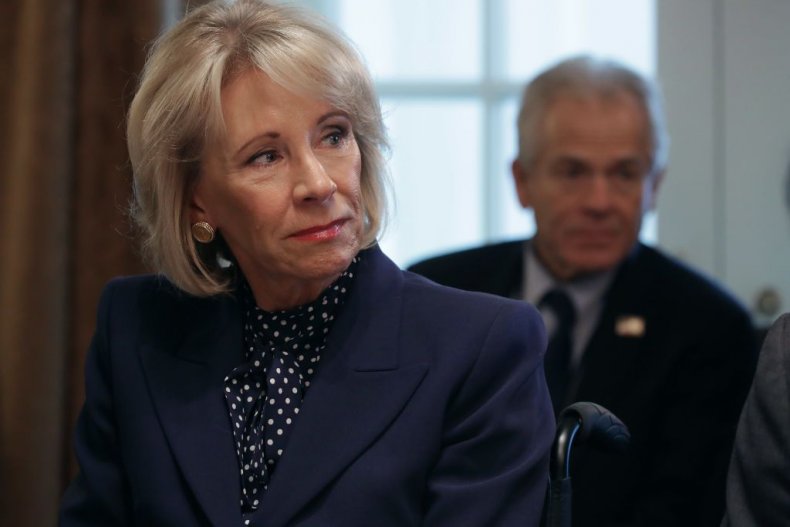 47 States Appeal To Betsy DeVos, Department of Education To Cancel Student Loan Debt For Disabled Veterans | U.S.