Rescuers found 49 dead cats among 200 swarming about an animal sanctuary in Ohio.
The Lake Humane Society swooped on Caroline's Kids Pet Rescue & Sanctuary with a search warrant after receiving a tip about the facility.
A team of experts descended on the property in Painesville where they found kittens and cats of all ages in crates and wandering around.
The team, which also included a veterinarian, saw dozens of dead animals and concluded that the majority of the remaining 161 cats needed critical medical care.
The 49 dead cats were removed and the remaining 161 taken to Lake County Humane Society for treatment.
The rescued cats were suffering from a variety of medical issues including breathing problems, flea infestations and ringworm.
The charity posted a statement about the incident to Facebook together with pictures of some of the cats rescued.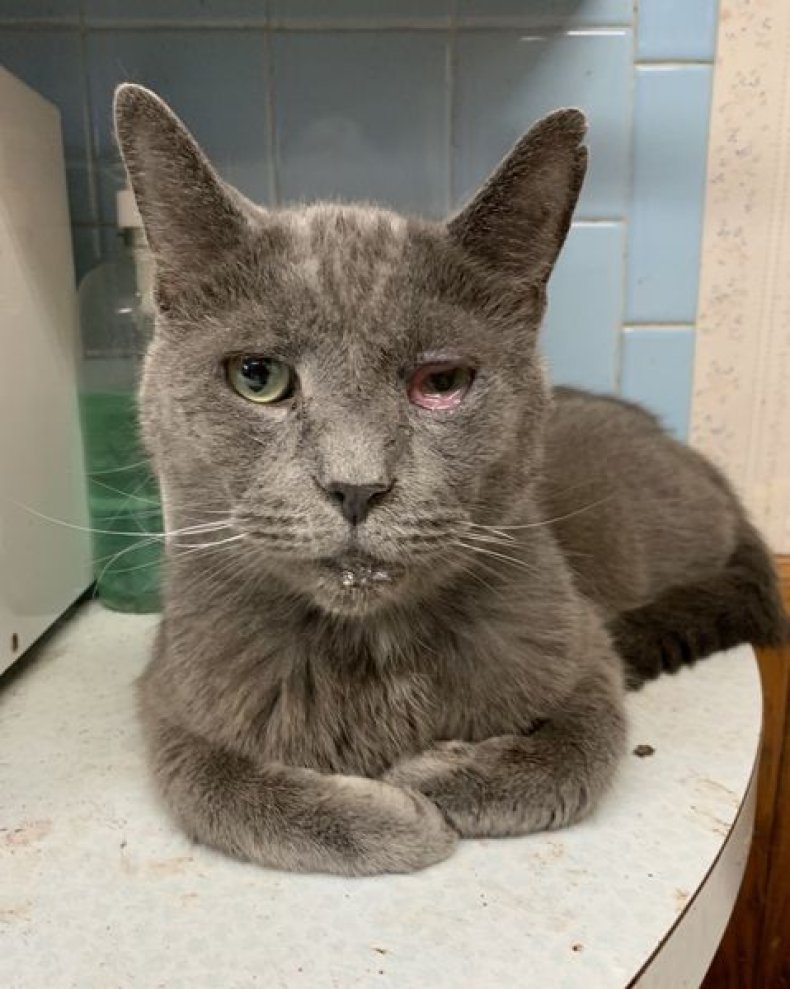 The statement said: "On Friday, September 25, Lake Humane Society executed a search warrant in Concord Township, Ohio, at the location known to house Caroline's Kids Pet Rescue & Sanctuary.
"Lake Humane Society received a complaint from a concerned community member about the conditions of the cats and the facility they were living in. Upon entry, the Lake Humane Society Humane Agent and veterinarian observed unsanitary conditions and determined the medical state of a majority of the cats was critical.
"49 dead cats were removed from the property and 161 live cats were transported to Lake Humane Society to receive treatment for various ailments such as upper respiratory infection, panleukopenia, stomatitis, infestation of fleas and Ringworm.
"This morning, the Painesville Municipal Court determined that there was probable cause for the seizure and the cats were subsequently surrendered to Lake Humane Society. Once the investigation is concluded, the case will be reviewed for criminal charges by the Lake Humane Society prosecutors."
The post has attracted thousands of views and hundreds of comments from supporters offering to help and expressing concern for the cats.
One well-wisher, Connie Wise, wrote on Facebook: "Will be dropping off towels and food tomorrow."
Deneen Reynard said: "Time for some new fur babies."
Lori Caszatt, spokesperson for the Lake Humane Society, told Newsweek that the cats are now being very well cared for.
She said: "Lake Humane Society has an army of staff and volunteers who are dedicated to providing the love and care these cats deserve.
"We are providing these kitties with superior medical care so they can be adopted into their loving, forever homes once they are healthy."
Newsweek has contacted Caroline's Kids Pet Rescue & Sanctuary for comment.