49 Percent of Voters in COVID Hotspot Wisconsin Say Trump's Response Has Hurt State: Poll
As Wisconsin continues to see a rise in cases as Election Day approaches, Democratic presidential nominee Joe Biden leads the state in a number of polls. And according to a new study released by CBS News Sunday, those voting for Biden believe he would handle the coronavirus outbreak and subsequent pandemic better.
Nearly half of Wisconsin voters thinks President Donald Trump fumbled his response to the pandemic, a poll from CBS News Battleground Tracker taken October 13 to 16 shows. Forty-nine percent said he hurt the state, while only 19 percent said he has helped in coronavirus recovery. Meanwhile, nine out of 10 Biden supporters in Wisconsin said that the coronavirus outbreak is a reason they would elect their man.
Additionally, Biden is becoming popular seniors, men and white and non-college voters, who supported Trump during his 2016 presidential run.
Trump previously won Wisconsin in the 2016 election, which had voted blue every election since 1984. This year, however, Joe Biden so far leads over Trump by 5 percent in the state, according to the CBS poll.
The majority of counties in Wisconsin are considered COVID hotspots, as per the Department of Homeland Security and the Department of Health and Human Services via Yahoo News. Hot spots are considered "communities that have had a high sustained case burden and may be higher risk for experiencing healthcare resource limitations," according to the report.
Additionally, Illinois and Minnesota--two states surrounding Wisconsin--are also seeing a rise in cases.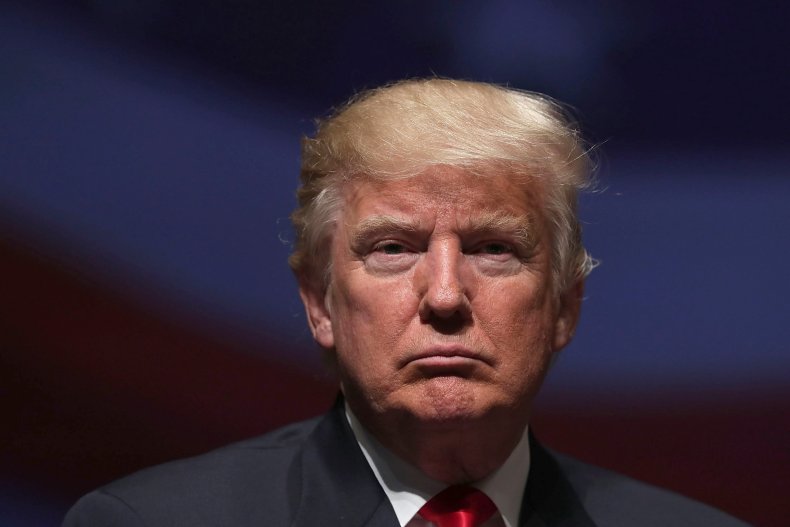 Curbing the spread of the coronavirus is possible, according to Wisconsin Governor Tony Evers. "We can prevent deaths," he said during a conference call Thursday. "I don't know how anyone in the state of Wisconsin can feel comfortable about saying, 'What the hell, I don't care about preventing deaths.' That is unimaginable to me."
Evers had recently issued an order limiting capacity at bars, restaurants and stores to 25 percent in order to curb the spread throughout the state. Milwaukee and Madison, cities with the highest population in the state, have set their own regulations.
Wisconsin itself has seen 1,558 deaths as of Sunday, and the numbers are expected to rise. Over 176,000 people have contracted coronavirus in the state, and 3,747 cases were reported on Thursday, breaking the state's daily reported case count.
"We need to do all that we can right now to break that transmission, to stop the spread, but it will take time before we see the fruits of that labor in reduced hospitalizations and reduced community spread," Health Services Secretary-Designee Andrea Palm also said, noting that several intensive care units throughout the state are at 90 percent capacity.