49ers Cheerleader Who Kneeled During Anthem Identified As Kayla Morris, of Antioch, California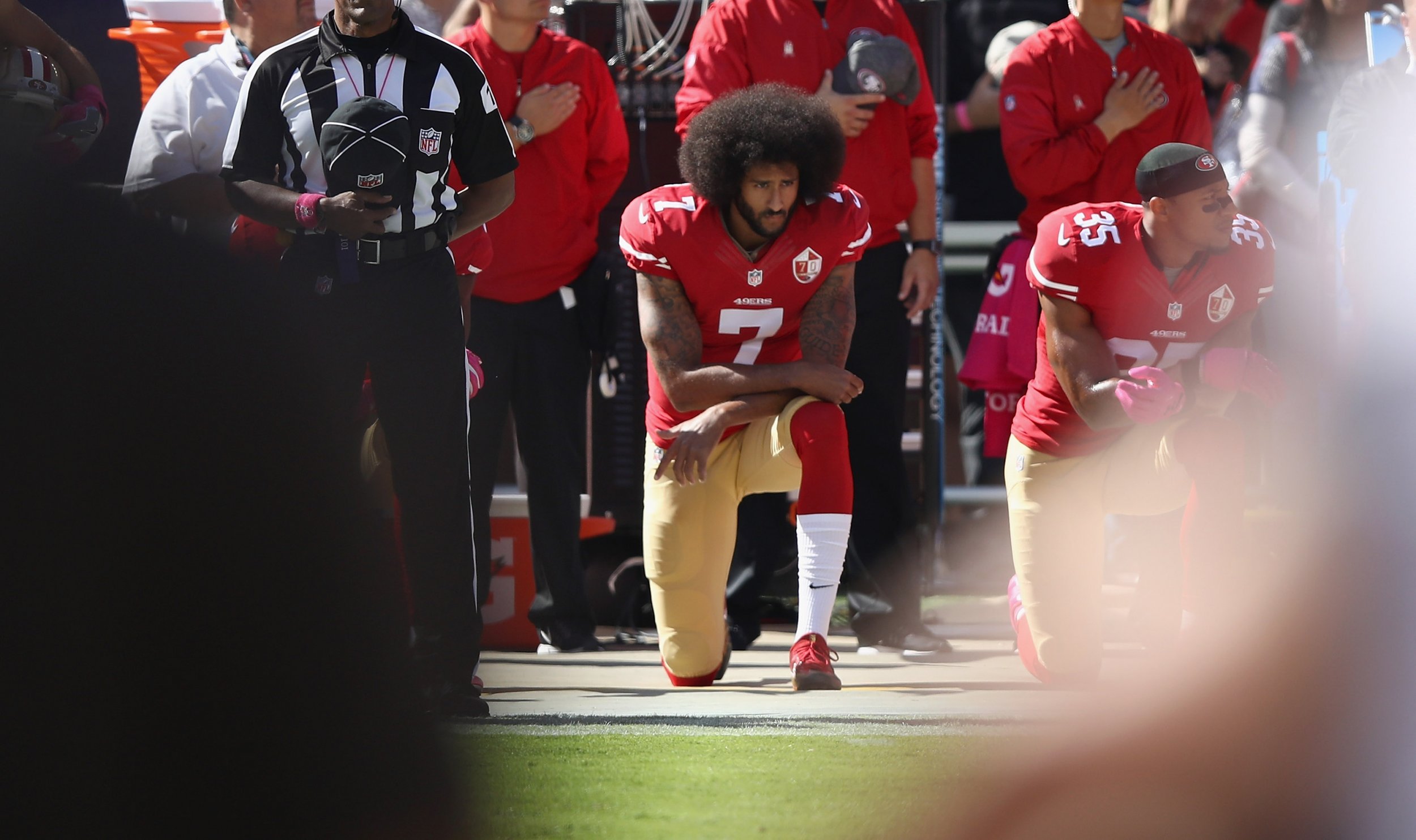 Though viewers at home may not have seen it, Thursday night one of the cheerleaders for the San Francisco 49ers took a knee during the National Anthem before the game started. The image of the woman kneeling, like former 49ers player Colin Kaepernick did before her, instantly took off on social media.
The woman has since been identified as Kayla Morris, of Antioch, California. The 49ers roster for its cheerleading squad, called the Gold Rush, said Morris is a sales and support generalist when she's not cheering. Family members of Morris confirmed her identity to KRON4 in the Bay Area.
Though Morris hasn't posted anything to social media or done any interviews in which she explained her choice to kneel, the move seems to be directly connected to former 49ers player Kaepernick.
Kaepernick played quarterback in the NFL and was on the 49ers from 2011 until 2016. He first sat during the anthem but later changed his action to kneeling instead. After the first time he sat during the anthem he explained that he was doing it to protest the oppression of and police brutality against people of color in the United States.
He chose to kneel during the national anthem during a 2016 pre-season game along with teammate Eric Reid. From there other players in the league as well as in other sports started kneeling or sitting during the anthem as well. Other players raised their fists and linked arms during the anthem in their own forms of protest.
The protest made its way to college and high school fields as well where student-athletes knelt in solidarity with those Kaepernick was kneeling in support of.
The choice to kneel was not one Kaepernick made thoughtlessly or hastily. After he sat at first, he met with a former player for the Seattle Seahawks, Nate Boyer, who was also a Green Beret. The two came to an agreement that kneeling during the anthem would be a respectful way to protest, CBS Sports reported. But the move still cost Kaepernick his career in the NFL. Kaepernick is actually suing the league for keeping him off of any teams for his actions of protest.
The 49ers did not immediately respond to Newsweek's request for comment.