A San Francisco 49ers fan is in a medically induced coma after he was found brutally assaulted outside the SoFi Stadium Sunday during the NFC championship game against the Rams, police said Wednesday.
Daniel Luna, 40, was found by paramedics around 4 p.m. in the L parking lot about half an hour after the game started. He was rushed to the emergency room at the Harbor UCLA Medical Center with serious injuries where he currently remains hospitalized, Inglewood Police Lt. Geoffrey Meeks said according to the Los Angeles Times.
Meeks said the emergency room staff contacted authorities after suspecting Luna may have been assaulted based on his injuries to his face and upper body.
Luna was wearing a 49ers jersey and black pants at the time of the attack. It's unclear if he was targeted for being a fan, but Meeks said they "have not come across any information," in the investigation thus far to suggest that was the motive.
Vernon Hill, Luna's friend, told the Times he doesn't believe the attack was motivated by robbery because Luna still had his watch, phone and wallet when he was taken to the hospital. Police said they couldn't confirm that information.
No suspects have been identified but police say they are working with the stadium to review security footage.
"We are relying heavily on video to try to identify the people involved," Meeks said. "We are going to leave no stone unturned."
Hill told the Times Luna was supposed to attend the NFC Championship Game with other people but they canceled, so he flew to L.A. and went the game alone. He added Luna normally shared photos with friends and relatives but he didn't the night of the attack.
SoFi released a statement saying they are "aware and saddened by the incident," and are working with the police in their investigation "Our thoughts are with Mr. Luna's friends and family during this difficult time," the statement said according to the Times.
Luna's wife briefly spoke to the Times on the phone while she was at the hospital with him but said she was too upset to talk.
The 49ers released a statement to KCBS-TV addressing the assault on Luna saying what happened to him "is reprehensible, and we strongly condemn all violence." They added they are working with authorities to assist in any way they can.
"I don't want this to happen to anyone else," Hill told the Times. "They are having the Super Bowl there."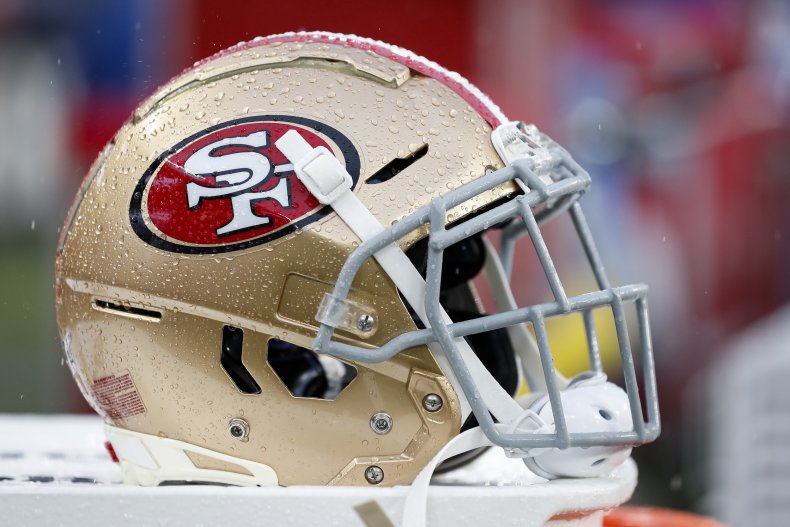 Uncommon Knowledge
Newsweek is committed to challenging conventional wisdom and finding connections in the search for common ground.
Newsweek is committed to challenging conventional wisdom and finding connections in the search for common ground.